Exhibition launched on ancient culture in Shandong
Global Times
1555802698000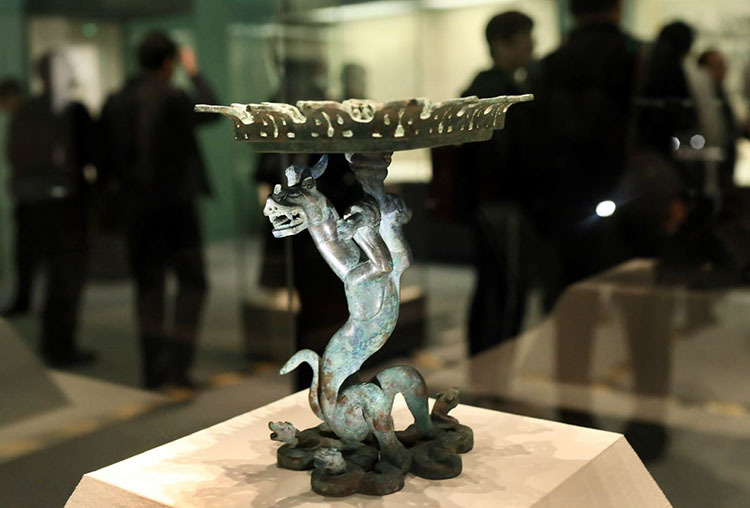 (Photo: Sohu)
A special exhibition on Shandong's ancient culture opened at the National Museum of China Friday.

Nearly 200 sets of fine cultural relics, including a bronze sword named after King Fuchai (about 528 BC to 473 BC) of the Wu Kingdom, are on display.

The majority of the exhibits, ranging from the Neolithic Age to Han Dynasty (202 BC-220 AD), were unearthed in eastern China's Shandong Province, presenting the cultural origin, evolution, exchange and interaction in that region, according to the organizer.

The exhibition will last until July 9 and visitors can visit free of charge.