Air Force: Space Force would cost $13 billion over 5 years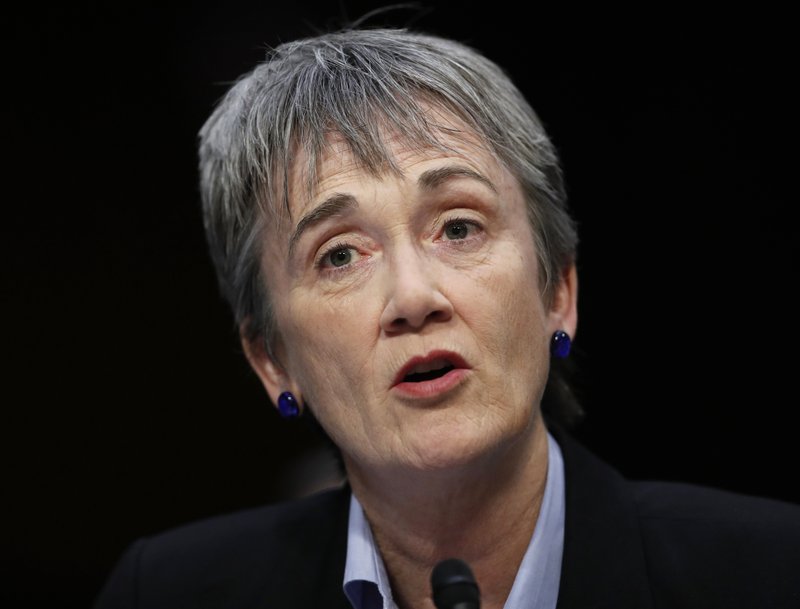 (Photo: AP)
Creating a Space Force as a separate military service, as proposed by President Donald Trump, would cost an estimated $12.9 billion in its first five years, according to a detailed Air Force plan for how to go about it.
This is the first publicly available cost estimate. When the White House announced plans to establish a Space Force in August, Deputy Defense Secretary Patrick Shanahan declined to give a figure but said it would be in "the billions."
The Air Force's estimate is contained in a Sept. 14 memo from Air Force Secretary Heather Wilson, who proposed that the Pentagon ask Congress for the authority and money to establish a Space Force headquarters in 2020.
"The President has clearly communicated his desire for a military department for space," she wrote. "Strategic competition with Russia and China is the focus of our approach."
Creation of Space Force as a separate military service will require congressional action. The administration is expected to submit proposed legislation early next year authorizing the establishment of a Space Force.
A copy of the Air Force memo was obtained by The Associated Press on Monday.
The memo says the first-year cost of a Space Force would be $3.3 billion, and the cost over five years would be an estimated $12.9 billion.
In an indication of the complexities of creating a new military service, the Air Force says the proposed US Space Force would be a separate department organized under a civilian secretary appointed by the president and confirmed by the Senate, along with an undersecretary, four assistant secretaries, a chief lawyer, an inspector general and a legislative liaison. A four-star general would serve as chief of staff.
The proposal said the missions of Space Force would include missile defense. More broadly, it would be "responsible for the preparation of forces necessary for the effective prosecution of war."
In June, Trump directed the Pentagon to create a "separate but equal" space force. In August, Vice President Mike Pence announced that the administration will work with Congress to come up with a workable approach. The last time the US created a new military service was in 1947 when the Air Force was established as an independent service.