San Francisco defends sanctuary status as backlash mounts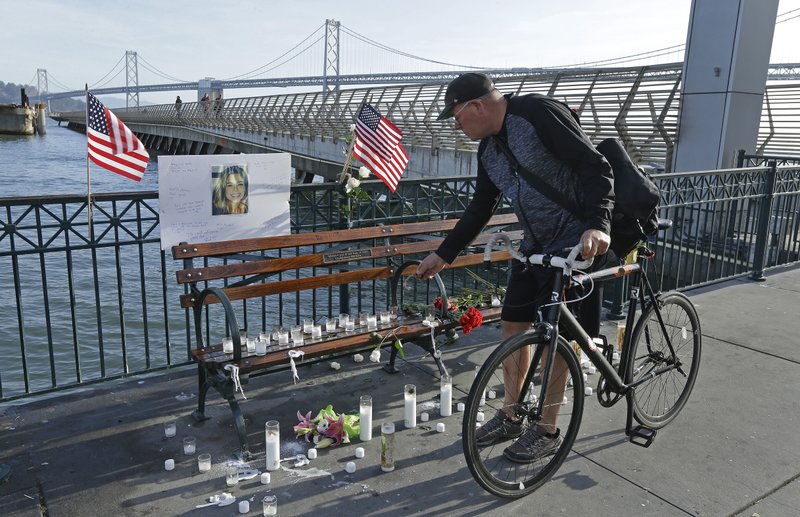 Photo: AP
The attacks on San Francisco and other cities with similar immigration policies began moments after a jury acquitted a Mexican man of killing a woman on a popular pier, some calling for a boycott of the city that fiercely defends its reputation as a refuge for all.
President Donald Trump called the verdict a "complete travesty of justice," and US Attorney General Jeff Sessions demanded cities like San Francisco scrap immigration policies that bar cooperation with federal deportation efforts.
Twitter users turned to the hashtags #BoycottSanFrancisco and #kateswall to demand construction of the US-Mexico border wall that Trump has called for. Conservative politicians and celebrities such as former Alaska Gov. Sarah Palin and actor James Woods lambasted the city as unsafe.
City officials vowed to stand behind their "sanctuary city" policy. It's what led Jose Ines Garcia Zarate to be released from San Francisco's jail despite a federal request to detain him for deportation several weeks before Kate Steinle was fatally shot in the back in 2015. He had been deported five times and was wanted for a sixth.
"San Francisco is and always will be a sanctuary city," said Ellen Canale, a spokeswoman for Mayor Ed Lee.
Sanctuary policies improve public safety by allowing immigrants to cooperate with police without fear, said state Sen. Scott Wiener, a Democratic former San Francisco supervisor.
"This family has been through hell, but there are people, including our president, who continue to use this tragedy to demonize immigrants and to slander immigrants by suggesting they are all criminals, and that is not true," he said Friday.
San Francisco was among the first US cities to establish a sanctuary law in 1989 as part of a national wave of local policies intended to help Central American refugees.
Since then, the city consistently has been an early adopter of some of the most immigrant-friendly policies nationwide, and it takes pride in serving as a safe place for religious and gender minorities, non-English speakers and people in the country illegally. Hundreds of other cities have similar immigration policies.