Style Walls graffiti tour opens in Chiang Mai
People's Daily online
1559512243000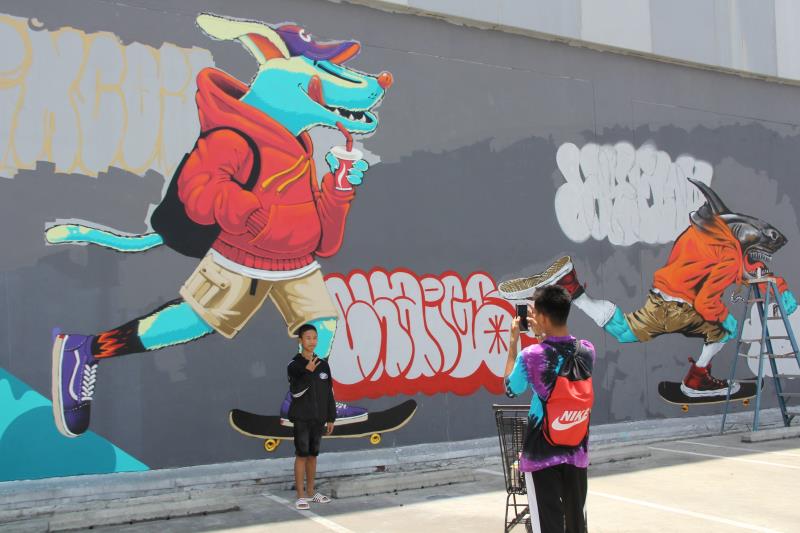 A visitor at Jing Jai Market poses for a photo during the Style Walls graffiti event in Chiang Mai, Thailand, June 1, 2019. (Photo: People's Daily)
Chiang Mai (People's Daily) – Chiang Mai's Jing Jai Market was the site for the opening of Style Walls Thailand 2019, a three-day street art festival featuring some of the biggest graffiti names in Asia.
The event, which concluded Sunday, featured well-known graffiti writers More and Touchy from China, along with artists from South Korea, Vietnam, and the US.
Representatives from the Meeting of Styles (MoS) graffiti organization were also on hand.
Guests were treated to live music performances and participated in art workshops conducted by the visiting artists.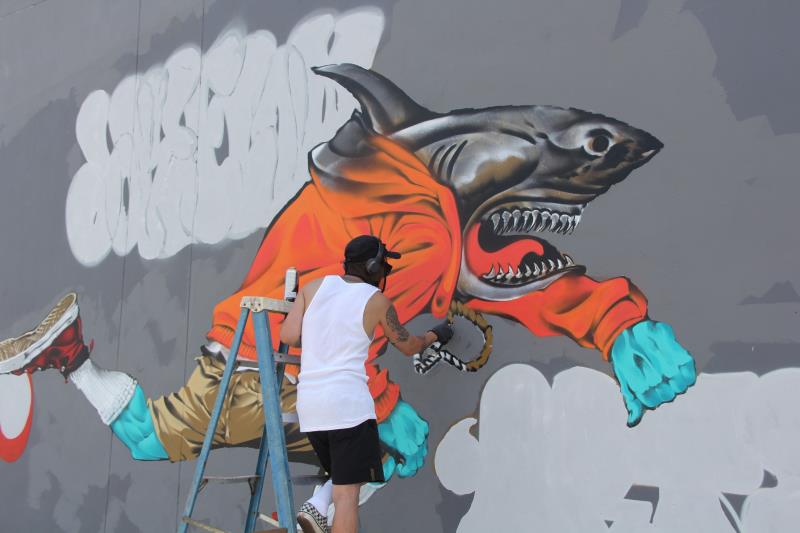 A graffiti writer paints a design on a wall at Jing Jai Market in Chiang Mai, Thailand on June 1, 2019. (Photo: People's Daily)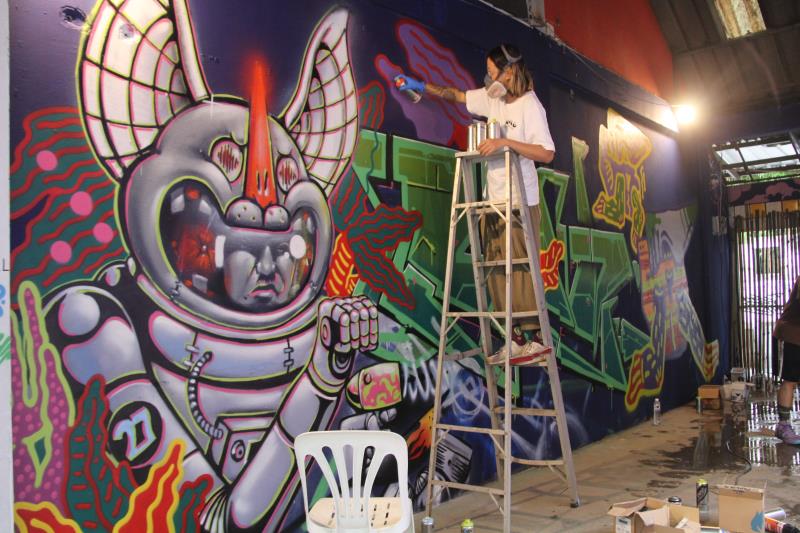 A graffiti writer paints an indoor wall at Jing Jai Market in Chiang Mai, Thailand on June 1, 2019. (Photo: People's Daily)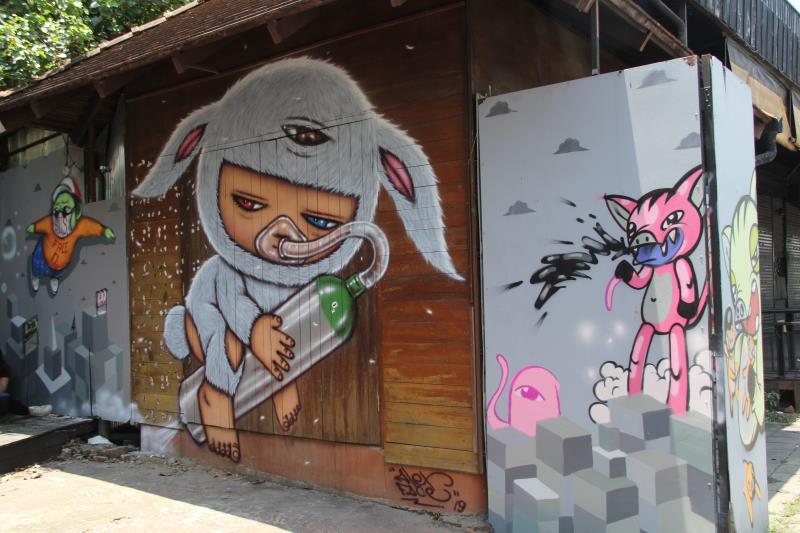 Jing Jai Market in Chiang Mai, Thailand on June 1, 2019. (Photo: People's Daily)