Slow trains put a better life on track for rural passengers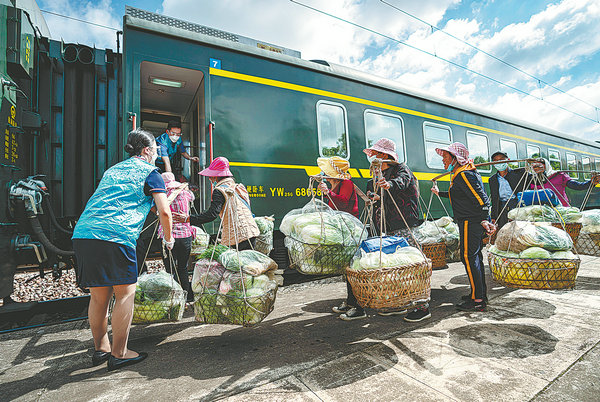 CHENGDU-Layi Aga, 76, broke into a smile as she recalled the first time she saw a train pull into a railway station.
The year was 1970. Accompanied by her husband, Layi had trekked more than 7 kilometers along winding mountain roads in Southwest China's Sichuan province, with their one-year-old son cradled in her arms, hoping for her first-ever rendezvous with a train.
"There were small red flags fluttering on the train. We waved at the people aboard, and they waved back at us," says Layi, an ethnic Yi resident from Mianshan township in Liangshan Yi autonomous prefecture.
At that time, the Chengdu-Kunming Railway, a major railroad trunk line linking Sichuan and neighboring Yunnan province, was completed and put into operation.
The 5633/5634 slow trains traversing the Daliang Mountains heralded better opportunities, such as employment, healthcare and education, for residents of the faraway region.
Train stations were built in remote mountain villages and townships, and Mianshan was one of the stops.