Beijing October Literature Festival opens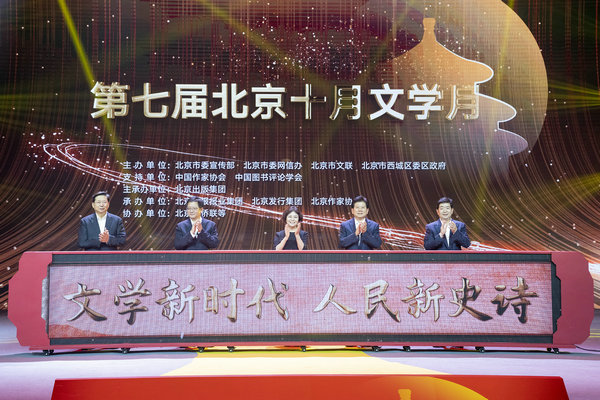 Under the theme "new era of literature, new epic of the people", the seventh Beijing October Literature Festival kicked off in Beijing on Thursday.
With literature as the core, the festival this year pays a lot of attention to online literature, and explores the combination of literature with games, music and performing arts. It involves nearly 100 online and offline activities.
According to Kang Wei, chairman of the Beijing Publishing Group, he hopes it will become a literary feast which is based in Beijing but influences the whole nation and even the world.
Some writers' works were awarded during the opening ceremony. Three writers were selected to receive support, as part of a supporting program for young writers contributed by famous writer Wang Meng.
"The program offers a strong impetus to young writers to give full play to their creativity, continuously open up new horizons and climb to new heights," said Li Jingze, vice-president of China Writers Association.