Destinations from the documentary 'Savoring China'
(Photo: VCG)
As a traveler who can't spend too much time in one spot, there is no better way to learn about a local culture than to taste the local cuisine. After the documentary "A Bite of China" found overnight success, the director, Chen Xiaoqing, who made this TV miracle, released another masterpiece about Chinese food – "Savoring China." The beautiful scenery and delicious food inspired people to take a step forward on their next journey. Let's follow "Savoring China" to see these hidden beauties and delicacies.
Fuyun County, Xinjiang Uygur Autonomous Region, NW China
The documentary begins with the scene of a large migration of sheep in Altay, Xinjiang. Hand-grabbed mutton, a famous dish made of the Altay sheep breed, is really tender and crisp. The filming took place in Kurt, Fuyun County, Xinjiang.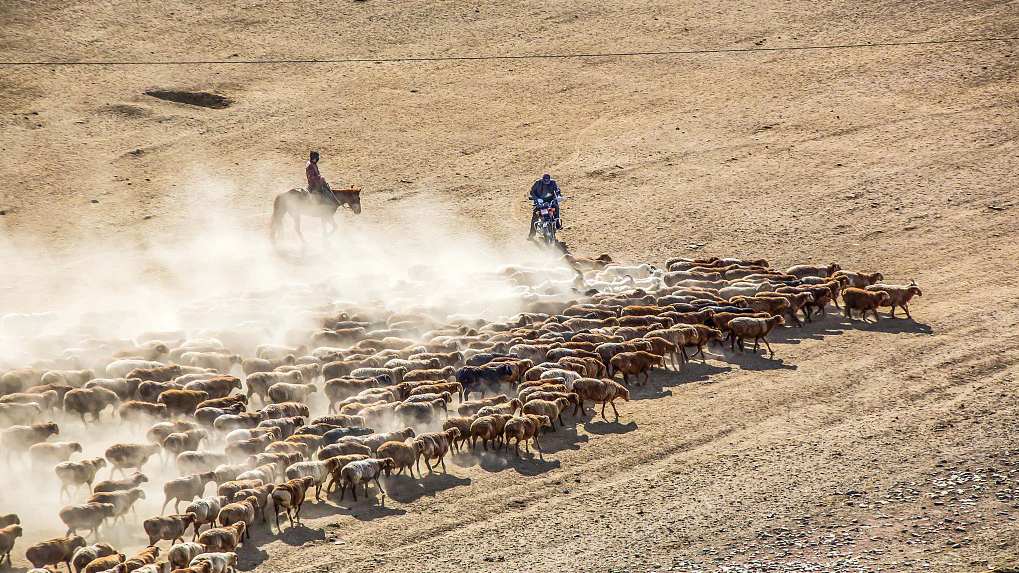 A large migration of sheep in Altay, Xinjiang. (Photo: VCG)
Fuyun County, located in a river valley, has a suitable climate, which made it a perfect summer resort. Grassland, horses and herds are symbols of the area. The most famous scenic spot is the Cocotte Sea, which is surrounded by canyons and rivers, and forests of birch, poplar and pine trees between the canyons, which made it a golden heaven in autumn. The Erzis Grand Canyon, the location of the headwaters of Xinjiang's famous Erzis River, is another main scenic spot.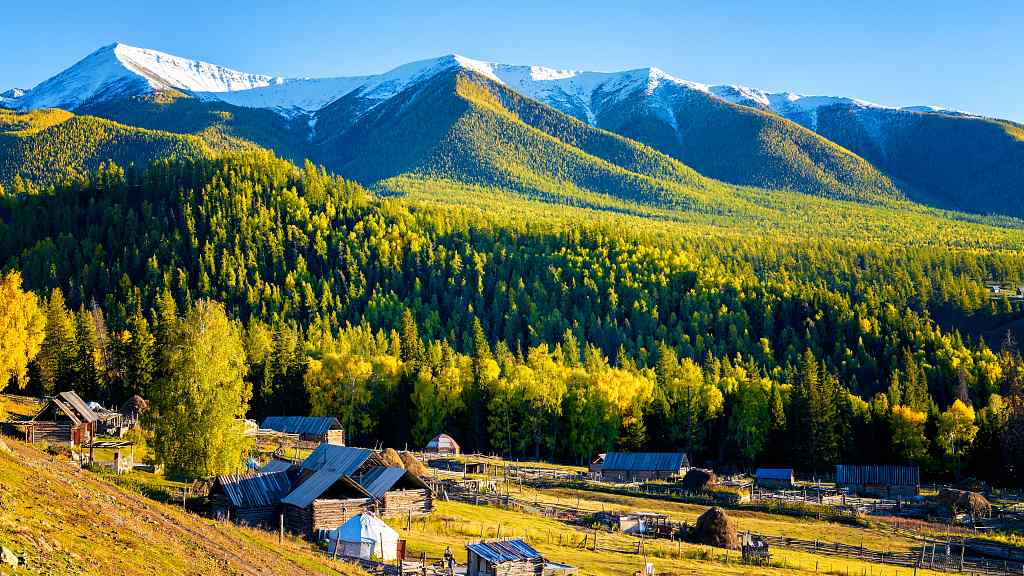 The river valley in Fuyun County, Xinjiang. (Photo: VCG)
In the documentary, sheep migrate long distances to the South Bank of Ulung, which is located in the northwest margin of Junggar Basin. The lake area has a good ecological environment and abounds with fish species such as carp, bream and white-spotted pike. In summer, the lakeside wetland reeds are flourishing, offering a suitable habitat for seagulls, wild ducks, egrets, and even precious white swans and cranes.
Wawu Mountain, Sichuan Province, SW China
Cold bamboo is a dish made from the buds of the Arrow bamboo, which are hidden in the mountain's primitive forests. "Savoring China" recorded how a couple that lives on Wawu Mountain makes Longxu bamboo and how they make a tasty authentic Sichuan dish – stewed chicken with Longxu bamboo.
Wawu Mountain in Sichuan Province. (Photo: VCG)
Wawu Mountain National Forest Park is located in Hongya County, 180 kilometers away from Chengdu. Due to the height of the mountain, the air is fresh and moist with clear visibility. Wawu Mountain is also a famous historical site and one of the birthplaces of Taoism.
Lake Tai, Jiangsu Province, E China
Lake Tai is famous for fresh and delicious hairy crab across China. Located in Wuxi City, Lake Tai is one of the five largest freshwater lakes in China. It has been a famous scenic spot in China since ancient times, inspiring many popular poems with its beauty.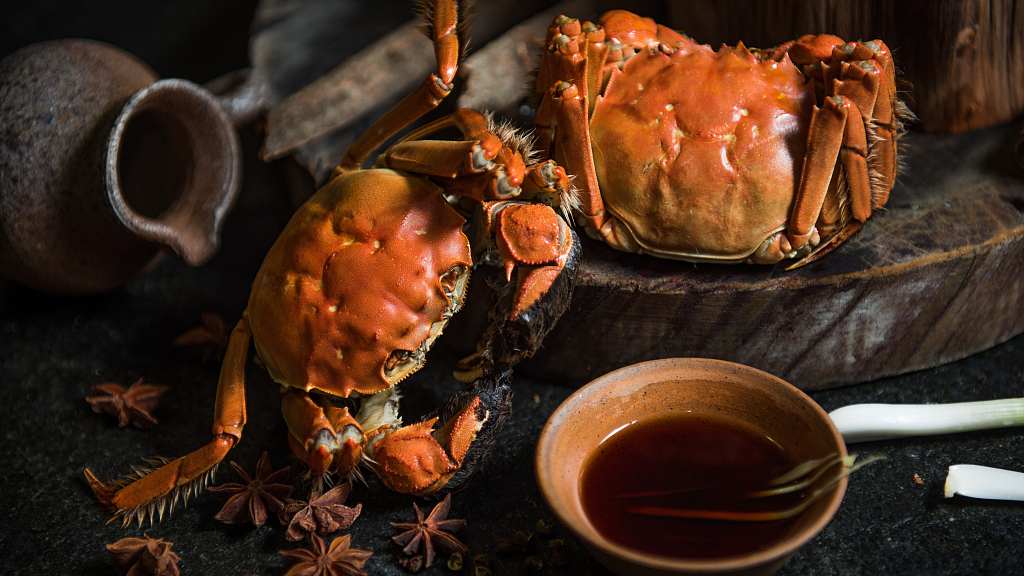 Steamed hairy crab – a famous Wuxi dish. (Photo: VCG)
Lake Tai is not only a painting scroll with natural landscapes, but also full of exquisite and elegant gardens. With the rich culture of stone carvings, calligraphy and legends, it has become a colorful tourist attraction.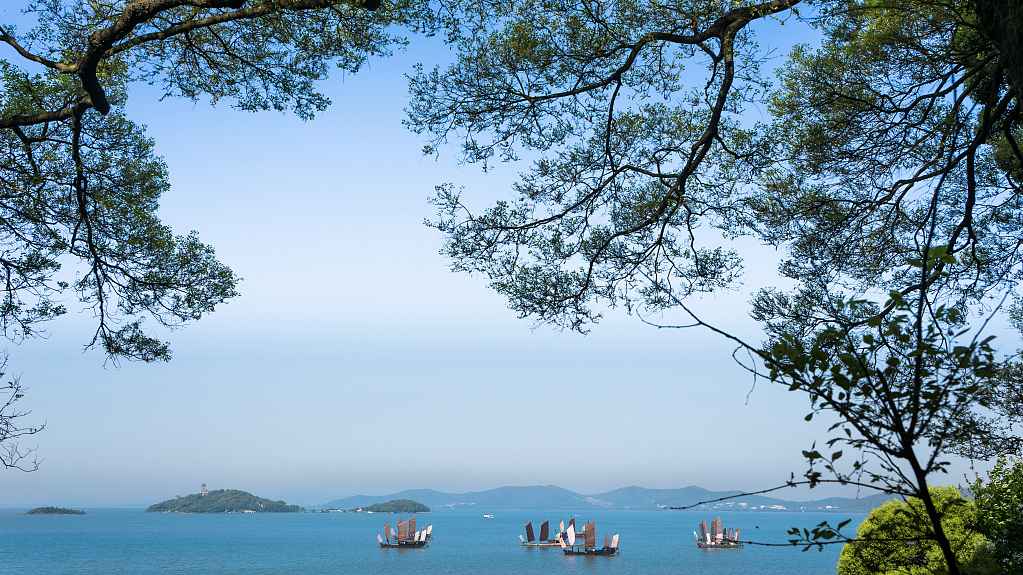 Lake Tai in Wuxi, Jiangsu Province. (Photo: VCG)
Known as the land of fish and rice in China, Wuxi is also a cultural city with a history of more than 3,000 years. The Lingshan Buddha – an 88-meter tall open-air bronze statue of Sakyamuni – is located here. The Donglin Academy records Wuxi's long history in ancient times, while Garden Li and Garden Mei show China's unique architectural style.