American artist Jack Whitten dies aged 78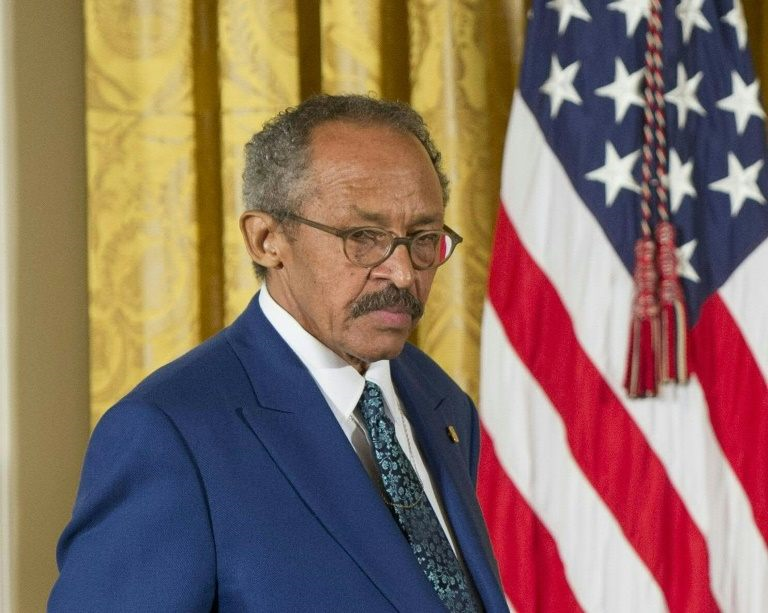 Artist Jack Whitten was known for continually evolving over his five-decade career. Photo: AFP
American painter and sculptor Jack Whitten has died at the age of 78, his gallery announced on Sunday.
The black artist was known for continually evolving over his five-decade career -- from painting to sculpture and from figurative to abstract.
Born in Bessemer, Alabama on December 5, 1939, he grew up in the segregationist south of the United States, where he was an activist in the civil rights struggle, before moving to New York in 1960.
His early work evoked the racism experienced by African Americans, but it was his abstract pieces that won greater renown in the art world, particularly in his later years.
Determined to constantly push his own limits, he left the brush to work with razor blades, Afro-combs or household squeegees.
"Delta Group II," which features in the Metropolitan Museum of New York collection, is one example.
"With a career grazing the 50-year mark, Jack Whitten is still making work that looks like no one else's, which is saying something, given the flood of abstract painting in New York in the past few years," the New York Times art critic Holland Cotter observed in 2013.
The Baltimore Museum of Art has dedicated a retrospective of his work, which will run from April 22 to July 29, before heading to the Metropolitan Museum of Art from September 6 to December 2.
Marc Payot, a partner and vice-president at Hauser & Wirth gallery where Whitten's work is displayed, said: "He was a remarkable man -- an artist of endless inventiveness, originality, and honesty, as well as a wonderful friend."