Stamps to be unveiled to commemorate Chinese workers of transcontinental railroad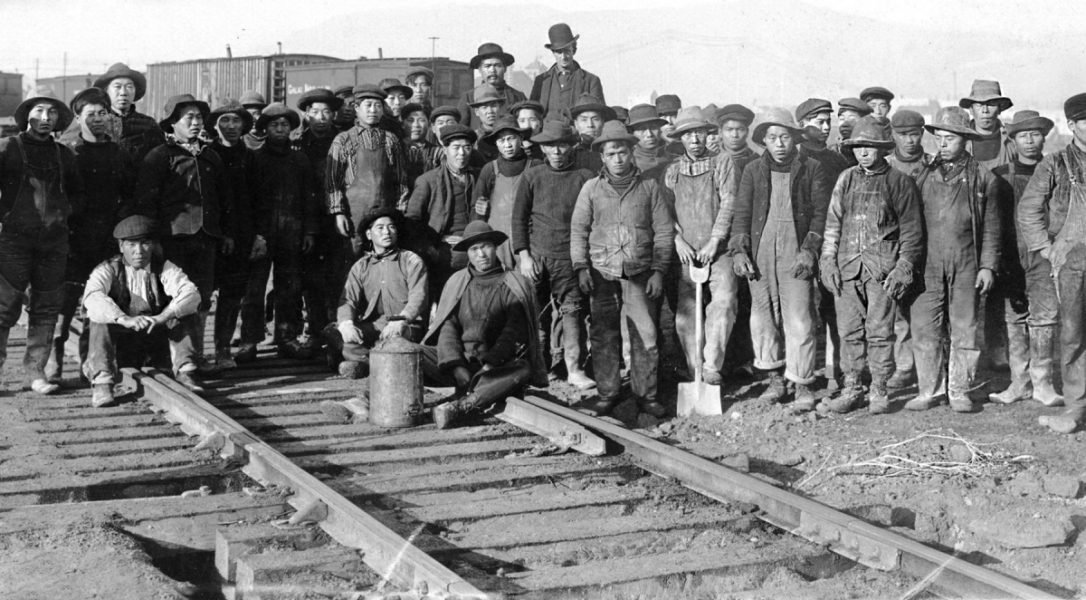 Chinese railroad workers. (Photo: Agencies)
NEW YORK, May 24 (Xinhua) -- The US Postal Service (USPS) and the Museum of Chinese in America (MOCA) will hold an unveiling ceremony on Wednesday for new postage stamps commemorating the 150th anniversary of America's Transcontinental Railroad, and the contributions that Chinese immigrant laborers made in building it.
Grace Meng, a member of the US House of Representatives, will be present at the ceremony on May 29 with officials from USPS and MOCA in New York's Chinatown.
This month marks the 150th anniversary of the railroad's completion. A total of three Transcontinental Railroad Forever Stamps will be unveiled during the ceremony.
Between 1865-1869, approximately 12,000 Chinese laborers worked under extremely dangerous and challenging conditions to help construct the railroad, which connected the United States from coast-to-coast.
The workers, who endured discrimination, harsh treatment and unequal pay, are credited with playing an integral role in the growth of America and being an important part of US history.
The Transcontinental Railroad has long been considered one of the most remarkable engineering feats of the 19th century. It reduced cross-country travel times from six months to a single week.
In Congress, Meng has worked to recognize and honor the sacrifices that the Chinese railroad workers made in constructing the railroad.