China's brick-and-mortar bookstores see higher sales in H1
SHANGHAI, Aug. 16 (Xinhua) -- China's brick-and-mortar bookstores have created sales of 2.3 billion yuan (327 million U.S. dollars) in the first half of 2019, up 4.69 percent, according to a new report.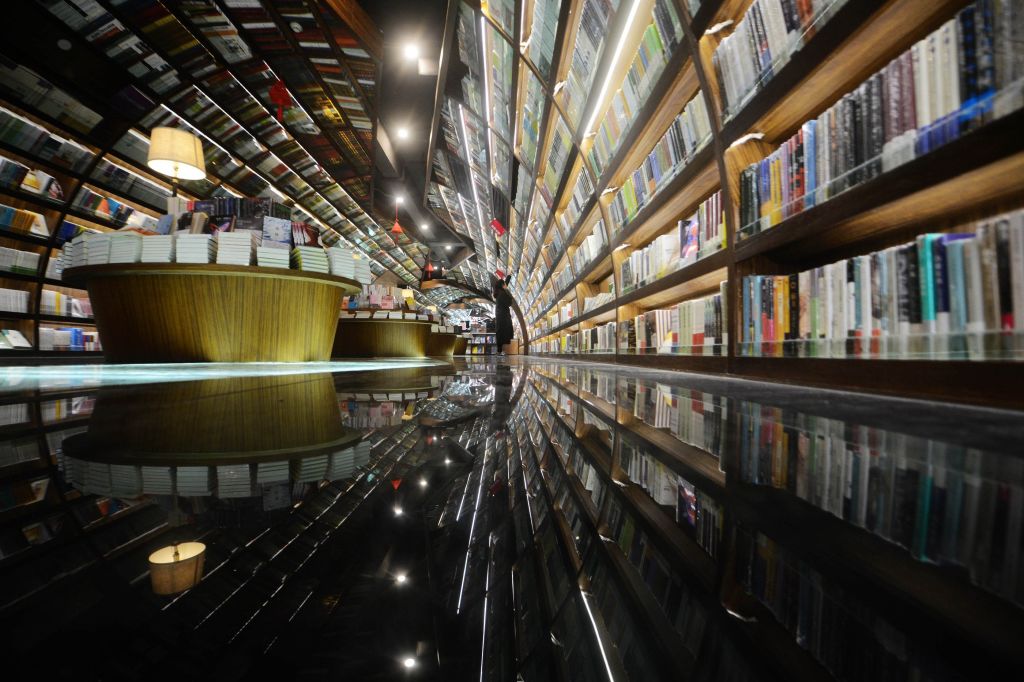 Zhongshuge Bookstore in Yangzhou City, east China's Jiangsu province. (File photo: Xinhua)
In recent years, China's offline bookstores are facing increasing competition from booming e-commerce platforms, which often offer lower prices.
The report was published during the ongoing Shanghai Bookfair by Centrin Ecloud, a big data platform for the publishing industry. The data, based on over 5,000 physical bookstores nationwide, showed that small and micro-sized bookstores contribute to over 60 percent of the sales.
"Unlike online platforms which help consumers save money, small and micro brick-and-mortar bookstores can save consumers' time in buying books, as many are built near their homes or workplaces," said Zhu Ying, vice president of Centrin Ecloud.
In recent years, many local governments have rolled out policies to support physical bookstores. For example, Beijing planned to spend 100 million yuan in 2019 to support such bookstores.