Sun Yang wins gold in men's 200m freestyle at FINA Worlds
GWANGJU, South Korea, July 23 (Xinhua) -- China's triple Olympic champion Sun Yang won the men's 200m freestyle final, snatching his second gold medal at the 18th FINA World Championships here on Tuesday.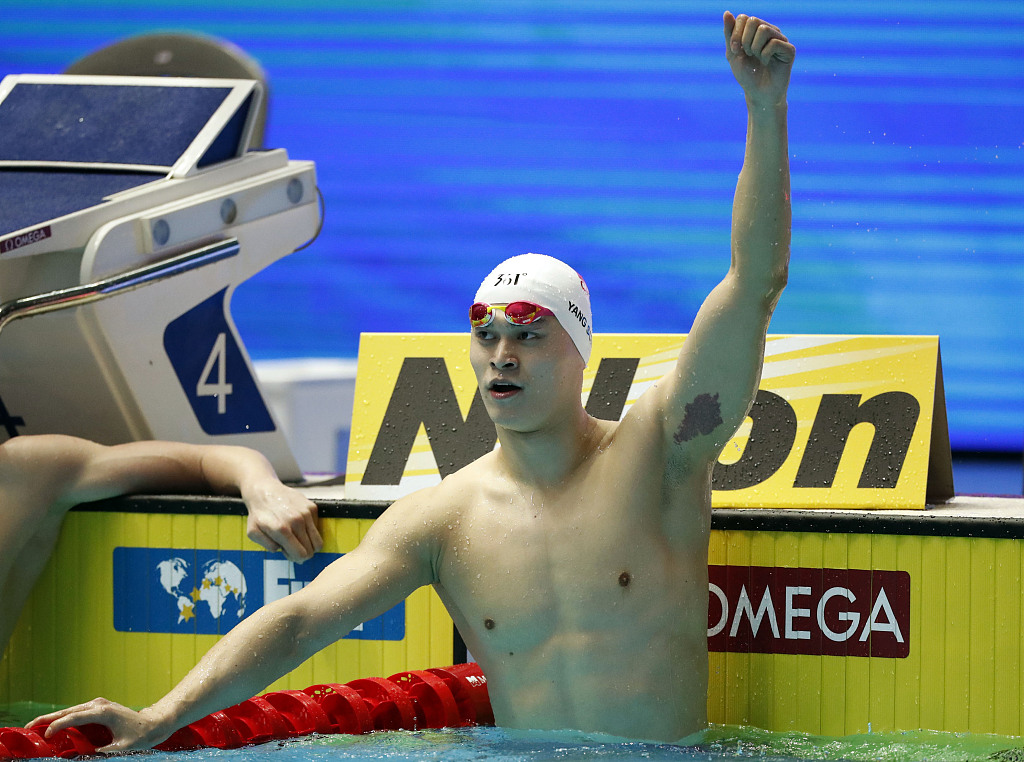 Sun Yang of China reacts after winning. (Photo: VCG)
Sun clocked 1:44.93 to touch home first in the final. He was followed by Katsuhiro Matsumoto of Japan, who took the silver medal in 1:45.22.
Martin Malyutin of Russia and Duncan Scott of Britain tied for the bronze with a time of 1:45.63.
Dana Rapsys of Lithuania completed the course first, but was disqualified.
It was the second gold medal for Sun in Gwangju after the Chinese swimming star claimed his fourth consecutive world title in the men's 400m freestyle on Sunday.