Injured wild buteo rescued and released into the wild in east China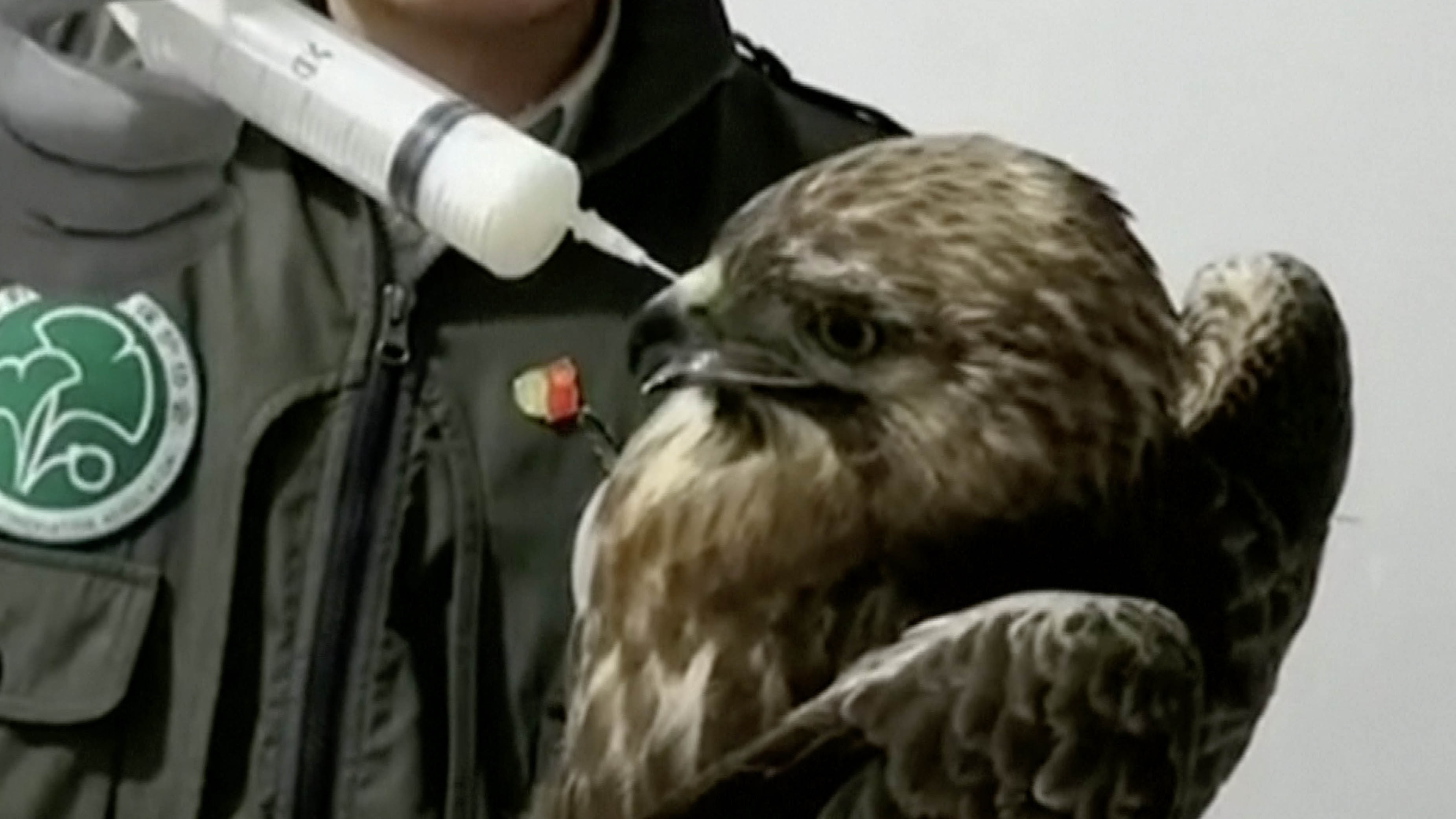 (Photo: CGTN)
An injured buteo was rescued and returned to the wild by volunteers at a toll booth in Qingdao City of east China's Shandong Province.
The buteo, a second-class protected species that is a member of the hawk family, generally has a body length of 55 to 59 centimeters and feeds on rodents, hares and large insects.
Xu Liqiang, who rescued the bird, said that it hit a high-rise building due to its weakened flying ability caused by a drastic drop in temperatures in the frozen wetland and lack of food.
Xu, who is the president of the Chengyang District Wildlife Protection Association of Qingdao City, gave the bird food and medication to help it get better.
It was the 77th wild animal rescued in Chengyang District in 2019.