2019 FIBA World Cup opening ceremony held in Beijing
The 2019 FIBA Basketball World Cup opening ceremony is being hosted in Beijing's Water Cube, where the water sports of the 2008 Olympic Games were held.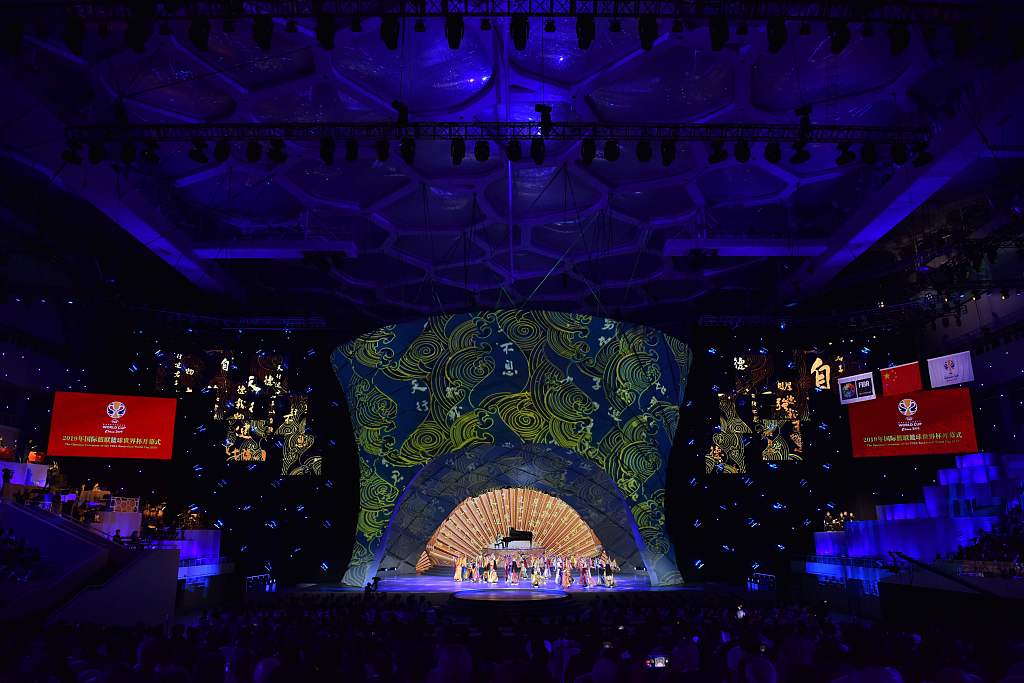 Dancers perform during the opening ceremony of the 2019 Basketball World Cup in Beijing on August 30, 2019. (Photo: VCG)
Chinese President Xi Jinping is attending the opening ceremony.
The 18th tournament of the FIBA Basketball World Cup will take place across eight Chinese cities. A total of 32 teams will compete from August 31 to September 15.
The tournament will also act as a qualifier for the 2020 Tokyo Olympics.
Thirty-two children came to the center of the stage one by one to show a basketball carrying the name of the country playing in this World Cup. The first 31 children showed up in alphabet order while the child with the China ball came last.
Gou Zhongwen, Director of the State Sports General Administration and President of the Organizing Committee of the FIBA Basketball World Cup 2019, delivered a speech in the opening ceremony.
"I would like to extend our warmest welcome to all players, coaches, referees, and distinguished guests from home and overseas who are present here tonight. I would also like to express our sincere gratitude to the International Basketball Federation, national federations and all those who have contributed to the success of the FIBA Basketball World Cup 2019."
"Taking this event as an opportunity, we will further strengthen international sports exchanges, enhance mutual understanding between Chinese people and people all over the world, comprehensively demonstrate the new achievements of Socialism with Chinese Characteristics in the New Era, and pay tribute to the 70th anniversary of the founding of the People's Republic of China," said Gou.