Chinese film 'Farewell My Concubine' to hit screens in South Korea again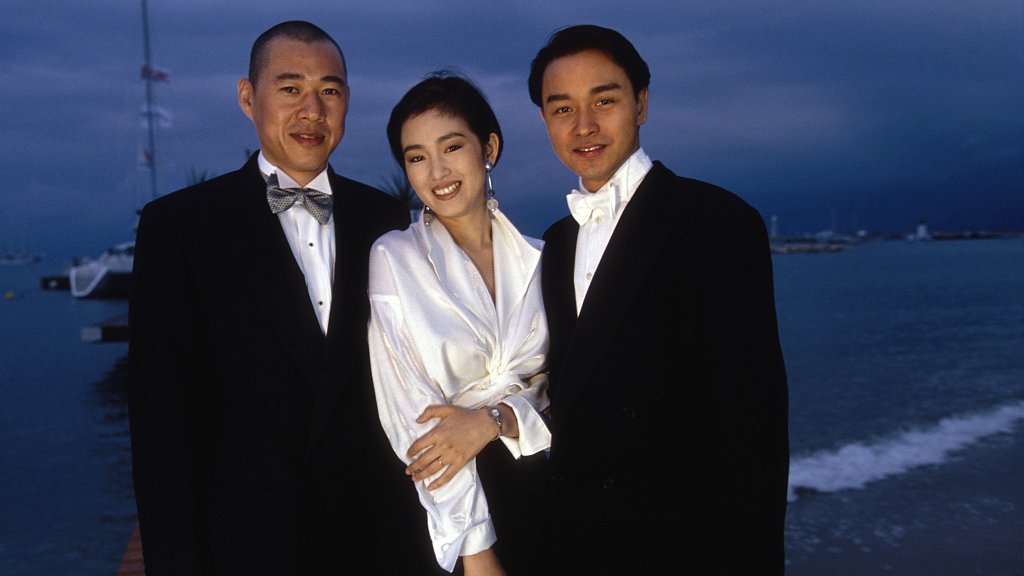 Main crew members of "Farewell My Concubine" at the Cannes International Film Festival in 1993, from right to left: Zhang Fengyi, Gong Li, Leslie Cheung. (Photo: VCG)
Cinemas in South Korea will screen renowned 1993 Chinese film "Farewell My Concubine" on April 1 to commemorate the 17th death anniversary of Leslie Cheung who played the leading role in the film.
Made by celebrated director Chen Kaige, the film won the Golden Palm Award – the highest honor – at the Cannes International Film Festival in the same year. It's the only Chinese film that has won that award.
The film tells the story of two men, who met as apprentices in the Peking Opera and remained friends for over 50 years. Cheung played the role of the younger apprentice while Chinese actor Zhang Fengyi played the more senior apprentice.
Cheung, better known as Zhang Guorong among Chinese audiences, was an influential actor and singer in China and worldwide. He committed suicide on April 1, 2003, aged 46. Every year on that day, his fans from all over the world hold various activities to commemorate him.
Cheung has remained popular in South Korea over the past few decades. His name appears in many films and variety shows in South Korea.