Juggling marriage, kids and Nobel-winning work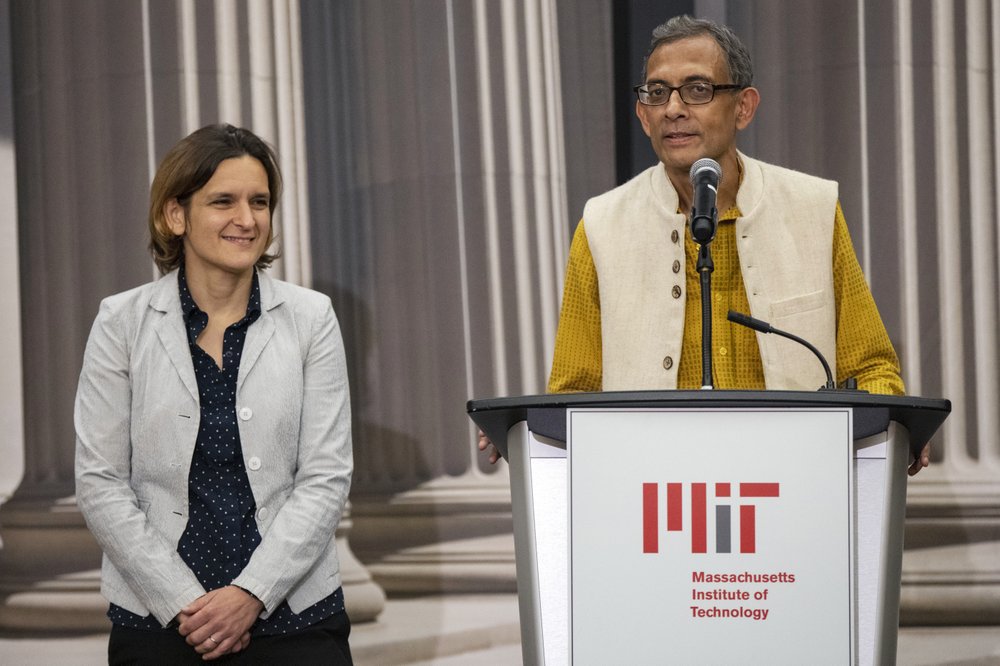 Abhijit Banerjee, right, talks during a news conference with Esther Duflo at Massachusetts Institute of Technology in Cambridge, Mass., Monday, Oct. 14, 2019. (Photo: AP)
Nobel Economics Prize winners Abhijit Banerjee and Esther Duflo say they're just like any other married couple trying to juggle kids and work.
The Massachusetts Institute of Technology researchers have two children ages 5 and 7.
Duflo told a news conference Monday at MIT in Cambridge that her kids "believe they are the center of the universe, and they don't accept kitchen table conversation" about weighty matters like economics.
Duflo says that means she and Banerjee need to sneak in shop talk while they're cooking meals or walking to work.