Battles lines drawn in French football's fight against homophobia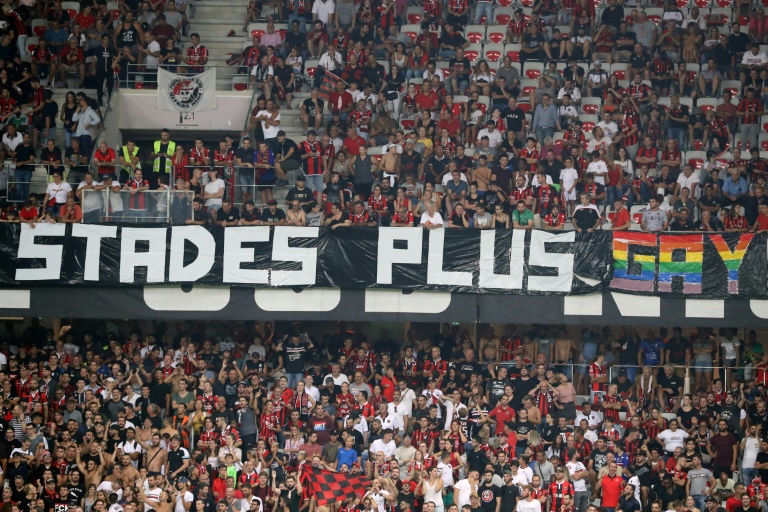 Nice fans goaded officials during their 2-1 defeat by Marseille with a series of homophobic chants and banners. (Photo: AFP)
French football is in the midst of a culture war over homophobic chanting as Ligue 1 champions Paris Saint-Germain prepare for a trip to Metz on Friday shorn of their superstar frontline amid rumours of Neymar's imminent departure for Barcelona.

Prosecutors in Nice revealed on Thursday they had opened an investigation after Nice fans caused the suspension of Wednesday's 2-1 home defeat by Marseille by unleashing a volley of homophobic chants and banners that forced referee Clement Turpin to lead the players off the field, where they remained for over 10 minutes.
Turpin was praised by coaches Andre Villas-Boas and Patrick Vieira and France's equalities minister Marlene Schiappa, but Nice midfielder Wylan Cyprien bemoaned the decision, brought on by new instructions ordering referees to stop matches in the event of anti-gay chants.
On Thursday, France coach Didier Deschamps also questioned the stoppage despite insisting that authorities should be "uncompromising" in their attitude against homophobic chanting.
"It is a difficult problem to deal with," he said during the announcement of his squad for the upcoming Euro 2020 qualifiers.
"I'm not going to say that the match should or should not have been interrupted, but what everyone can see is that it disrupts the course of a match. And when I say that it doesn't mean that that decision should not be made."