Germany's Oktoberfest 2020 cancelled over virus
Germany's Oktoberfest beer festival will be cancelled this year as "risks are too high" from the novel coronavirus, Bavarian state premier Markus Soeder said Tuesday.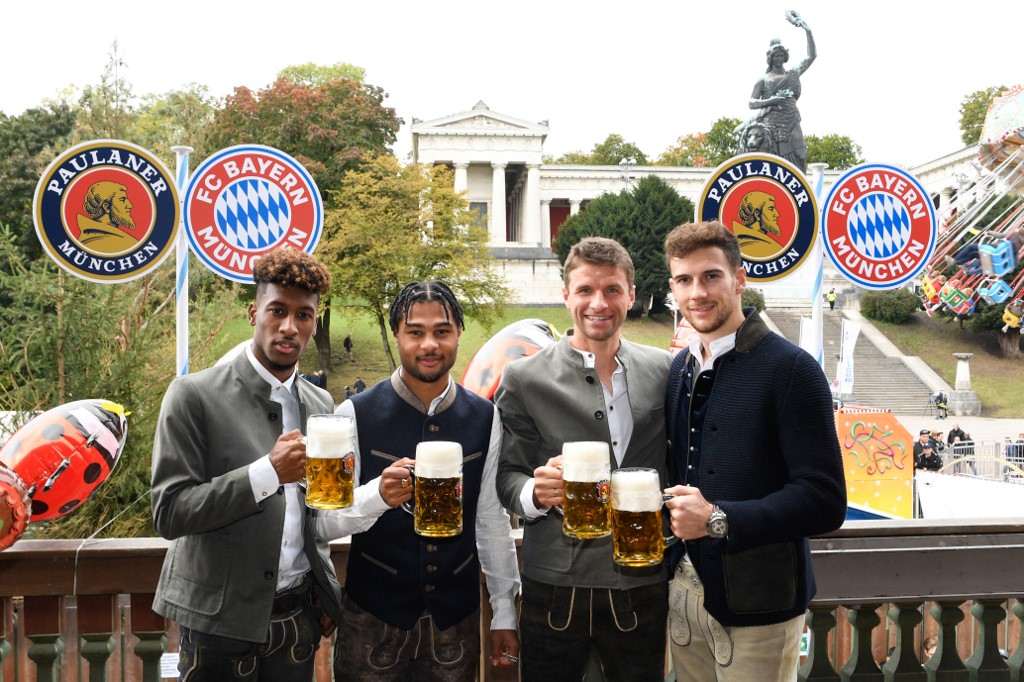 (L-R) Bayern Munich's French forward Kingsley Coman, Bayern Munich's German midfielder Serge Gnabry, Bayern Munich's German forward Thomas Mueller and Bayern Munich's German midfielder Leon Goretzka pose during the football club's annual visit at the Oktoberfest beer festival in Munich, southern Germany, on October 6, 2019. (File photo: AFP)
The event, which takes place annually from late September to October, and was expected to draw two million foreign visitors, would be too dangerous "as long as there is no vaccine", Soeder said.
Even with masks and social distancing, the risk would be too high, he said, adding, "living with the coronavirus means living carefully".