Love in the time of novel coronavirus epidemic
Sitting at a cafe across from each other in Beijing's Chaoyang District, a couple holds each other through gloved hands, with masks on their faces.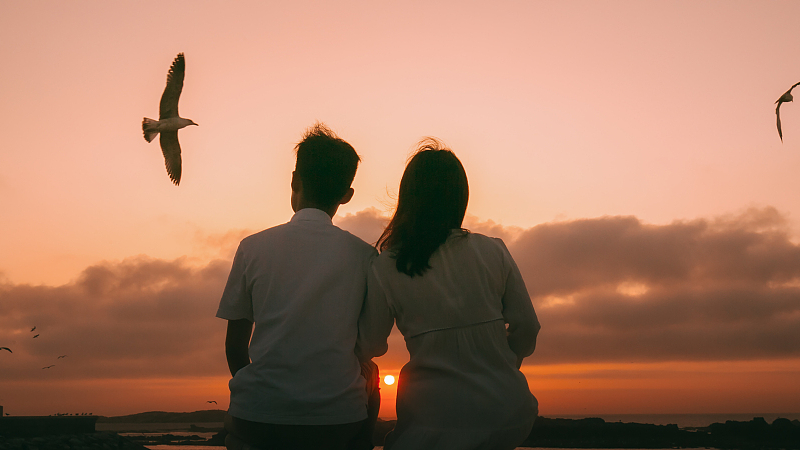 File photo: CGTN
Valentine's Day is upon us, but the novel coronavirus epidemic has cast a pall on this celebration usually marked with chocolate, flowers and a romantic night out. At the same time, it has also made expressions of love more profound and sincere.
'It's time for me to protect the city'
In Wuhan, the center of the viral outbreak, restaurants and catering services are closed and online food deliveries can only provide basic services. And for those at the front line of the fight to control the epidemic, protecting the city is their priority.
Zhou Hang is in charge of engineering logistics at Leishenshan Hospital, a prefabricated hospital in Wuhan built in 10 days. He's been working for one month straight over the Lunar New Year holiday. This is his first Valentine's Day with his girlfriend, and he gave a bitter smile saying that he will work from 8 a.m. till late taking care of goods allocation.
Zhou and his girlfriend both work and live in Wuhan. While Zhou is busy working on site at Leishenshan Hospital and mobile field hospitals, his girlfriend is in quarantine at home like most Wuhan residents. After the lockdown began on January 23, they've avoided meeting in person out of health considerations.
"We've met less and less as Wuhan's situation is getting worse. People are suggested to stay at home 24/7. Even if she needs some food and sanitation products, I'll just put them into the lockers downstairs to prevent any transmission risks. After all, I work at a hospital full of novel coronavirus patients," said Zhou.
The two made plans to celebrate before the Spring Festival began, and Zhou thought he would prepare something special since it was their first. The outbreak scuppered these plans, but both understand there are more important issues at hand.
"She complained a bit – who likes her boyfriend not showing up on Valentine's Day?" jested Zhou, but added that his girlfriend understood this was not a time to think only about themselves as the city is in crisis.
"We talk on the phone and via WeChat a lot. Every couple, every family, everyone is making efforts to help the city get through this."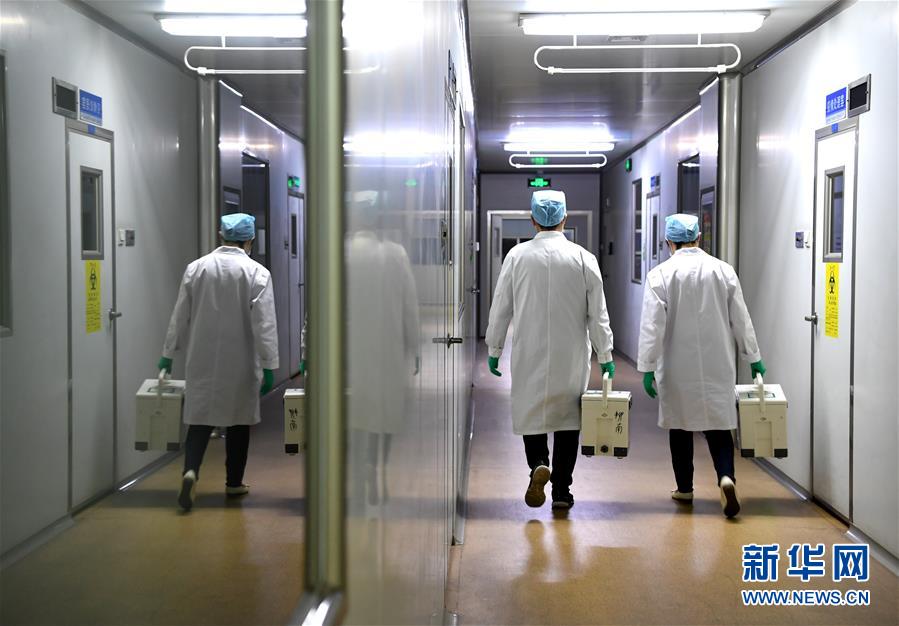 Couple work in same lab to fight against coronavirus. (Photo: Xinhua)
Love in time of novel coronavirus
While the extended Lunar New Year holiday has officially ended, life in other major cities across China is not quite yet back to normal. The government has advised non-essential staff to work from home, and has issued advisories for residents to avoid going out as much as possible.
The virus outbreak is taking a toll on some relationships but also bringing others closer together, as more are spending time behind closed doors.
"We've cancelled all our plans, including our Valentine's Day trip to Harbin, in light of the virus so we're stuck at home," said Kirk McCullough, a foreign and a Beijing resident.
"But we've started watching documentaries together, cooking together, cleaning the house, and even playing games together. We definitely feel closer during this ordeal."
When asked if they had plans for Valentine's Day, his partner, Elise Mak, said: "Our story isn't that special, since we just stay home and don't have any grand plans. But I quite enjoy the quiet cosy time together."
On China's twitter-like social media platform Weibo, the hashtags "everyone is doing long distance this Valentine's Day" and "loving without contact" are going viral, showing the outbreak is not stopping online users from celebrating love with many posts dedicated to their loved ones.
A cleaner walks through a deserted compound of a commercial office building in Beijing, China. (Photo: AP)
No love for restaurants and hotels
In Beijing, Valentine's Day celebrations look to be a private and low-key affair as well.
At Wangfujing, a popular shopping district in Beijing usually teeming with people, streets are eerily empty with many shops shuttered. Many are opting to avoid activities that put them at risk, which means restaurants, cinemas and hotels are reeling from this protracted outbreak.
Upscale restaurants and hotels that usually cash in from this day have also closed their doors, citing precautions over the novel coronavirus.
Popular restaurants for Valentine's Day CGTN spoke to, including Da Giorgio at Grand Hyatt and Via Roma at Kempinski in Beijing, said they will not open on Valentine's Day. A Kempinski representative said the hotel has also seen a clear drop in room reservations, without giving additional details.
The virus has now infected more than 60,000 people in China and worldwide, and killed more than 1,000, affecting multiple facets of people's lives. While it shows no signs of stopping in the name of love, enamored couples are continuing to celebrate their affection in other ways.