Giant pandas' hometown Ya'an in SW China releases biodiversity conservation action plan
Global Times
1678439446000
Ya'an, Southwest China's Sichuan Province, where the giant panda was scientifically discovered, released a biodiversity conservation action plan (2023-35) on Thursday, aiming to strengthen the biodiversity protection and build a solid and beautiful ecological barrier in the upper reaches of the Yangtze River.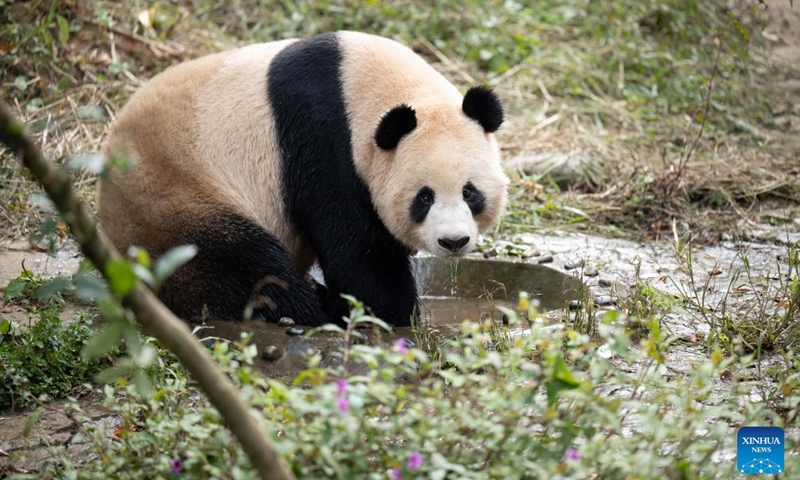 The action plan sets up short-term targets for 2025 and medium- and long-term goals for 2035, and 36 actions have been formulated covering 11 priority sectors including carrying out a comprehensive survey, monitoring and assessment of biodiversity and ecological restoration, according to the Ya'an local authorities.

Ya'an is located in the transition zone between Sichuan basin and Qinghai-Xizang Plateau, with its forest coverage rate reaching 69.42 percent, ranking the first in Sichuan Province, according to the local authorities.
Due to the region's special geographical and climatic conditions, Ya'an is one of the biodiversity hotspots in the world, as the region has thick forests and numerous rivers, Ma Jun, director of the Beijing-based Institute of Public and Environmental Affairs, told the Global Times on Friday.
There are 340 wild giant pandas in Ya'an, which is the core region of the Giant Panda National Park, as well as the birthplace of the world's giant panda culture.
China has gained some achievements in biodiversity protection, for instance, the status of wild giant pandas has been downgraded from "endangered" to "vulnerable" in China thanks to the active efforts on ecological restoration and protection, Ma noted.
The region established the first giant panda reintroduction base in 2013 in China to explore the balanced development between humans and nature.
Three corridors have been built in the region for giant pandas, which allow more giant pandas in different regions to enhance communication, so as to improve protection, Ma said.
Along with giant pandas, there are more than 3,000 species of plants belonging to 869 genera and 185 families in Ya'an. More than 500 species of birds have been recorded, including Chinese monal which is honored as "giant panda of birds," due to its rarity and Chinese merganser, as well as other animals protected at the national-level.
Due to its geographical characteristics, Ya'an still has rich species in its waters, and the region has cracked down on illegal hydropower stations during recent years to strengthen the water ecological environment protection.
The first part of COP15 was held in October 2021 in Kunming, Southwest China's Yunnan Province. The Kunming Declaration was adopted during the conference and was hailed as a major milestone achievement. The Kunming-Montreal Global Biodiversity Framework was adopted at the end of 2022 at the UN biodiversity conference, COP15 in Montreal, Canada.
Ya'an's action plan is in line with the framework, which aims to carry out biological diversity survey and assessment through science, in order to conduct protection effectively, and guide the public to get involved to increase their awareness to protect biodiversity, Ma said.