Urgent action needed to tackle air pollution in London underground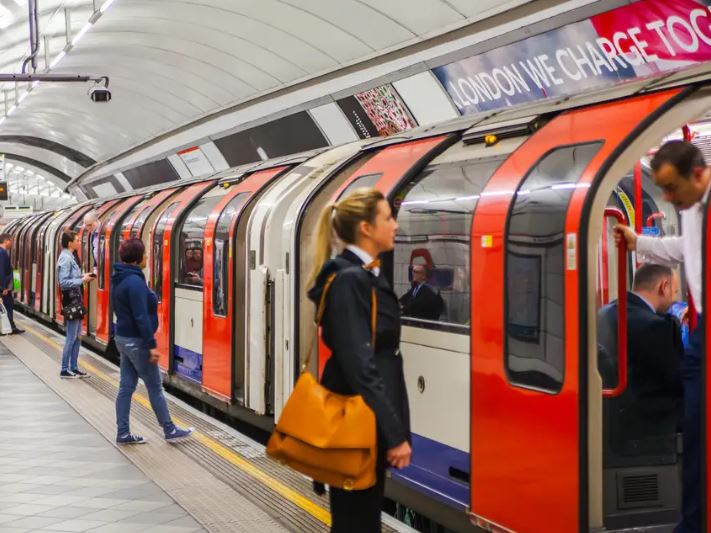 (Photo: AFP)

LONDON, Dec. 18 (Xinhua) -- London Mayor Sadiq Khan was urged on Wednesday to give high priority to tackling air pollution on the capital's underground network, one of the world's busiest transport systems.
The London Assembly's Environment Committee, which is holding an ongoing inquiry into so-called "Tube dust", has written to the mayor with recommendations on how to better understand and protect Londoners from potentially harmful dust in the 400-kilometer tube network.
A total of nearly 1.4 billion passengers use the underground a year.
At a meeting this year, the committee heard from Transport from London (TfL) that evidence on the harmful effects of Tube dust is inconclusive.
The chair of the committee Caroline Russell said the recommendations put forward highlight areas it believes need urgent progress to ensure the wellbeing of Londoners who travel and work in the Tube.
"The committee is aware that until more conclusive evidence is available many Londoners may remain vulnerable to exposure to Tube dust and, as such, we urge TfL and the Mayor to treat this issue with a due sense of urgency, informed by robust evidence on the level of risk," said Russell.
Professor Martin Williams from the Air Quality Research at King's College London said: "There are good reasons for needing to do more detailed toxicological work on the particles that you get from the underground. We just do not know how toxic they are or how benign they are."
Russell said she was particularly concerned about contract cleaners working on the Tube as no one is monitoring the health of the cleaners simply because they are not directly employed by TfL.
"We have called on the Mayor to urgently instruct TfL to make Tube dust a bigger priority than it currently is ... We have asked the Mayor to respond to our recommendations by Feb. 7, 2020," she added.