Greater Bay Area to promote local culture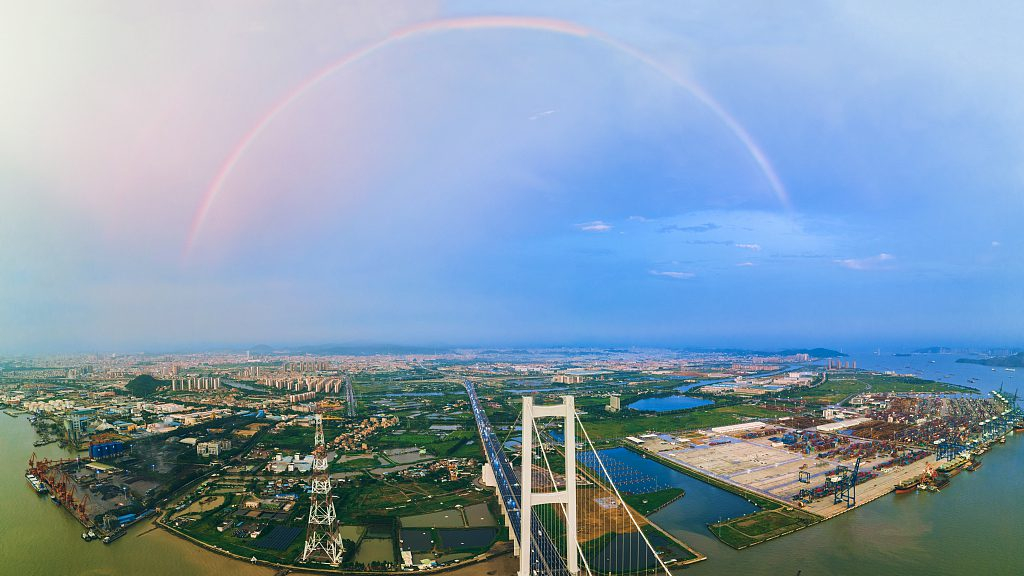 (Photo: CGTN)
Guangdong, Hong Kong and Macao are stressing the Greater Bay Area's unique position as a hub of cultural exchange between China and the West, and calling for the promotion of the local culture, according to the cultural forum hosted by Macao on Monday.
The International Forum on Cultural Mission of the Guangdong-Hong Kong-Macao Greater Bay Area is in Macao from August 12 to 13 with over 60 experts and scholars from more than 10 countries and regions.
The area's sustainable development needs a stable cultural identity, said Fernando Chui Sai-on, chief executive of the Macao Special Administrative Region (SAR), at the forum.
Guangdong, Hong Kong and Macao all derive from Guangdong's Lingnan culture, which is a resource that can enrich the lives of locals, he said, adding that Macao would accept its responsibility as a representative of both Chinese and international characteristics.
Cultural exchanges between the three places will occur more frequently and closely since the introduction of the outline development plan for the Greater Bay Area at the beginning of this year, said HKSAR Chief Executive Carrie Lam.
She also expects more collaboration across the area, hoping artists and talents from Guangdong, Hong Kong and Macao will enjoy more opportunities for cooperation, jointly improving the exchange of eastern and western cultures.
Guangdong Governor Ma Xingrui said that all three partners have held various activities, including arts festivals and media summits, to promote the innovation of Lingnan culture.
He further claimed that Guangdong Province supports the Lingnan culture and will build the cultural identity of the Greater Bay Area.
Topics including history, literature as well as technology are to be discussed as well during the two-day forum.