Mooncakes filled with lab-grown meat to go on sale in China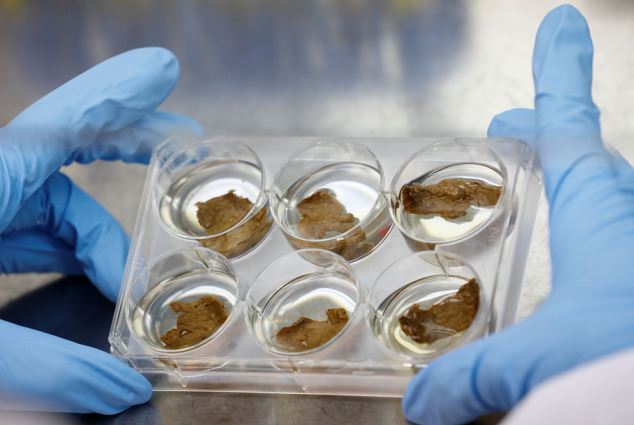 An employee holds a container with lab-grown steak in a laboratory at Aleph Farms, an Israeli company producing steak from cow cells, in Rehovot, Israel, on June 26, 2019. (Photo: VCG)

Mooncakes filled with lab-grown meat will go on sale in China for the first time in September, reports China National Radio.
The mooncakes will be stuffed with meat made from vegetable protein. Researchers have been working to reduce the unpleasant smell of vegetable protein and make the vegan product taste like real meat, said Li Jian, an associate professor at the School of Food and Chemical Engineering at Beijing Technology and Business University, who is leading the team making the meat substitute.
The fake meat industry is a hot new sector in the world of food science. Earlier this month, Burger King rolled out a new version of its signature Whopper made with a plant-based patty supplied by Impossible Foods, a startup backed by Bill Gates dedicated to creating environmentally-responsible meat.