Beijing mourns No. 51 on home court
Former team captain Ji Zhe, who had died of lung cancer earlier this week, was memorized in a CBA match between the Beijing Ducks and the Shenzhen Aviators, as Beijing narrowly triumphed 102-100 through Jeremy Lin's buzzer-beating triple free throws here on Sunday.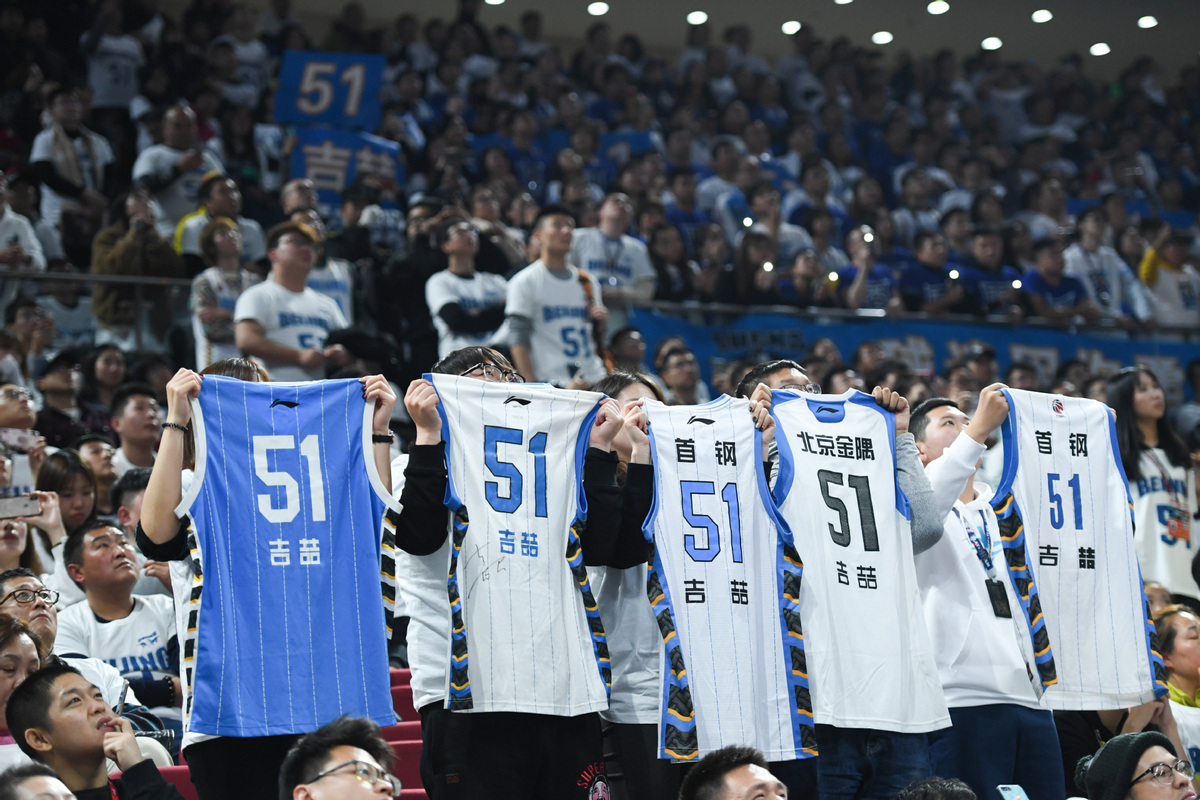 Fans raise team jerseys of Ji Zhe to mourn the deceased player at the Wukesong Arena on Dec. 8, 2019. [Photo/Xinhua]
Ji joined Beijing in 2007 before winning three CBA titles in his career. He died early on Thursday at the age of 33.
One-minute tribute was paid to Ji before the match. After Taruike Jianiyou made Beijing's first field goal, music clip personalized for Ji resounded around the arena, the only time throughout the match.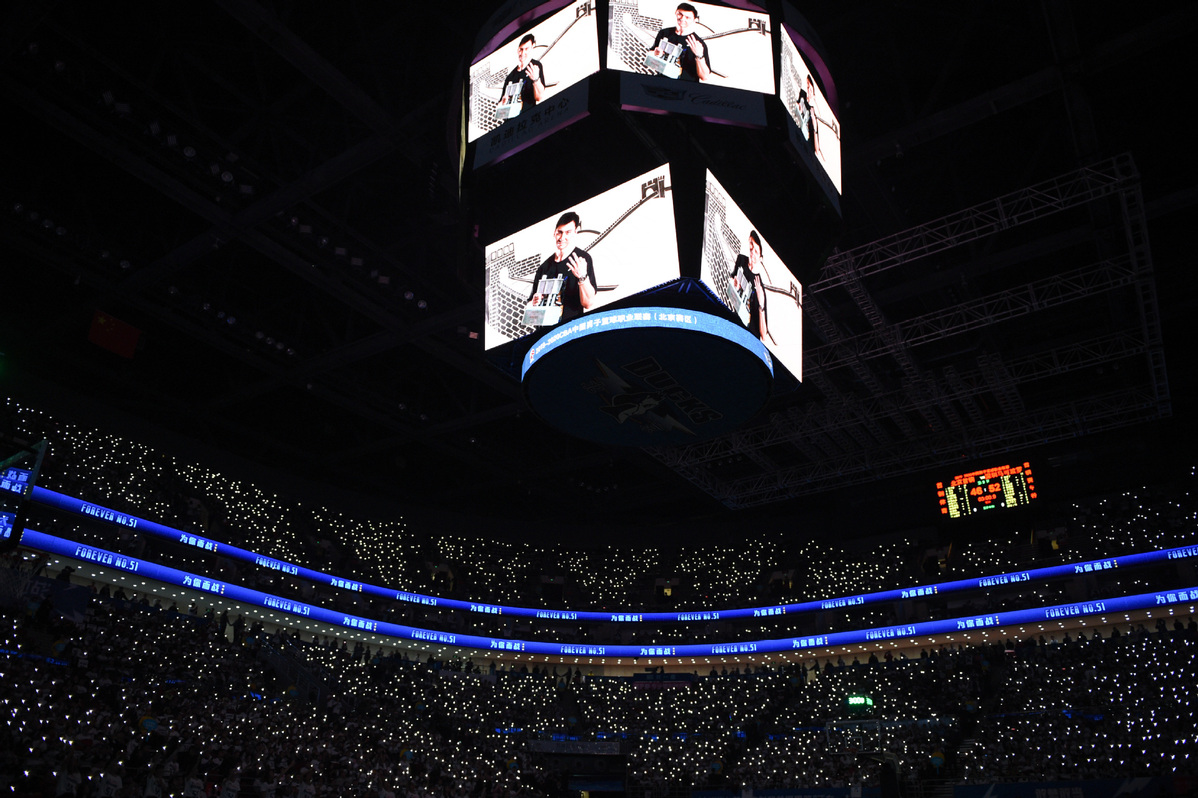 Fans switch on lights on their cellphones to mourn deceased Ji Zhe as Ji's images are seen on the screens at the Wukesong Arena on Dec. 8, 2019. [Photo/Xinhua]
A video memorizing Ji was also played during the halftime. When the arena became dimmer, fans switched on light on cellphones, forming an ocean of light.
Zhu Yanxi's three-pointer earned Beijing a 99-97 lead with 11.1 seconds remaining, but Shenzhen went ahead in the same manner by He Xining.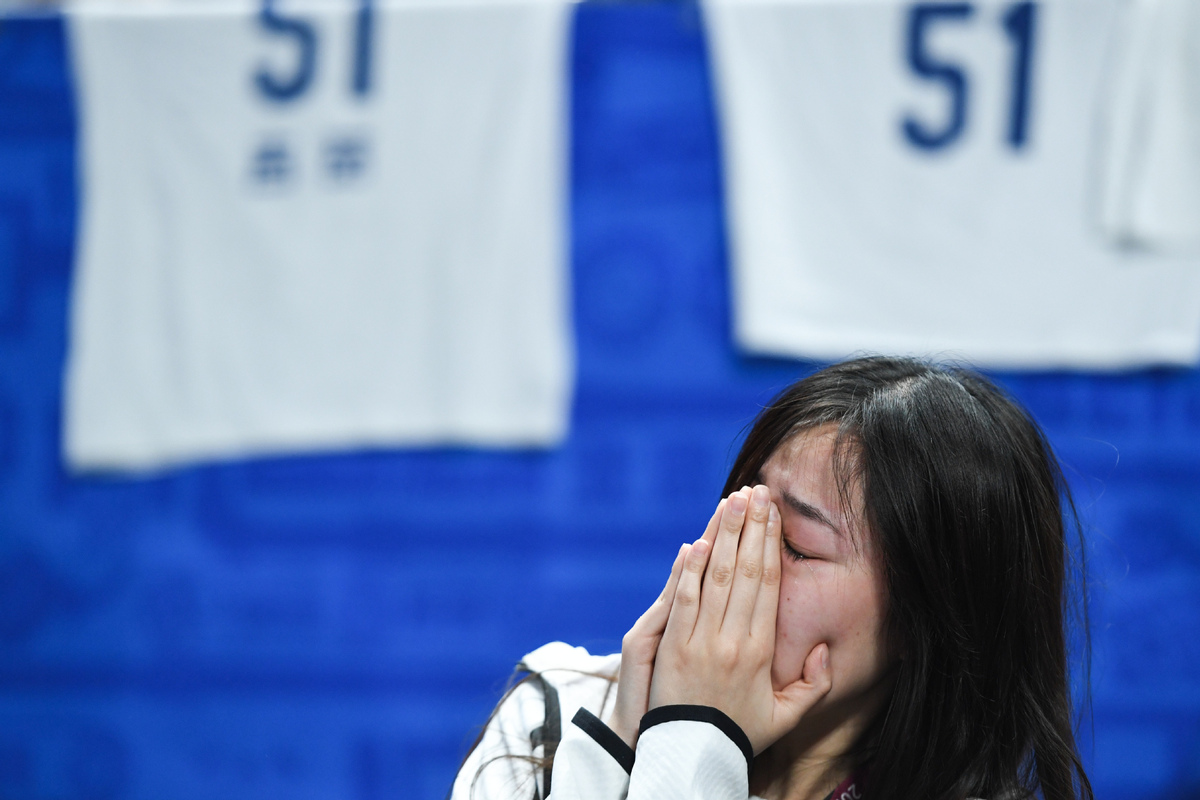 A fan becomes emotional in front of the a special plate through corridor of the Wukesong Arena to mourn deceased Ji Zhe on Dec. 8, 2019. [Photo/Xinhua]
With two seconds on the clock and an inbound pass from the backcourt, Lin had his last-gasp attempt but missed the shot.
Match referee ruled that Lin was fouled outside before Lin converted all three free throws with no time left.
Yang Linyi and He Xining hit consecutive three-pointers for Shenzhen, who led 26-22 after the first quarter through Shen Zijie's layup.
In his home debut, Beijing's Ekpe Udoh responded seven straight points into the second period. The hosts rode on a 10-2 run midway to level the score.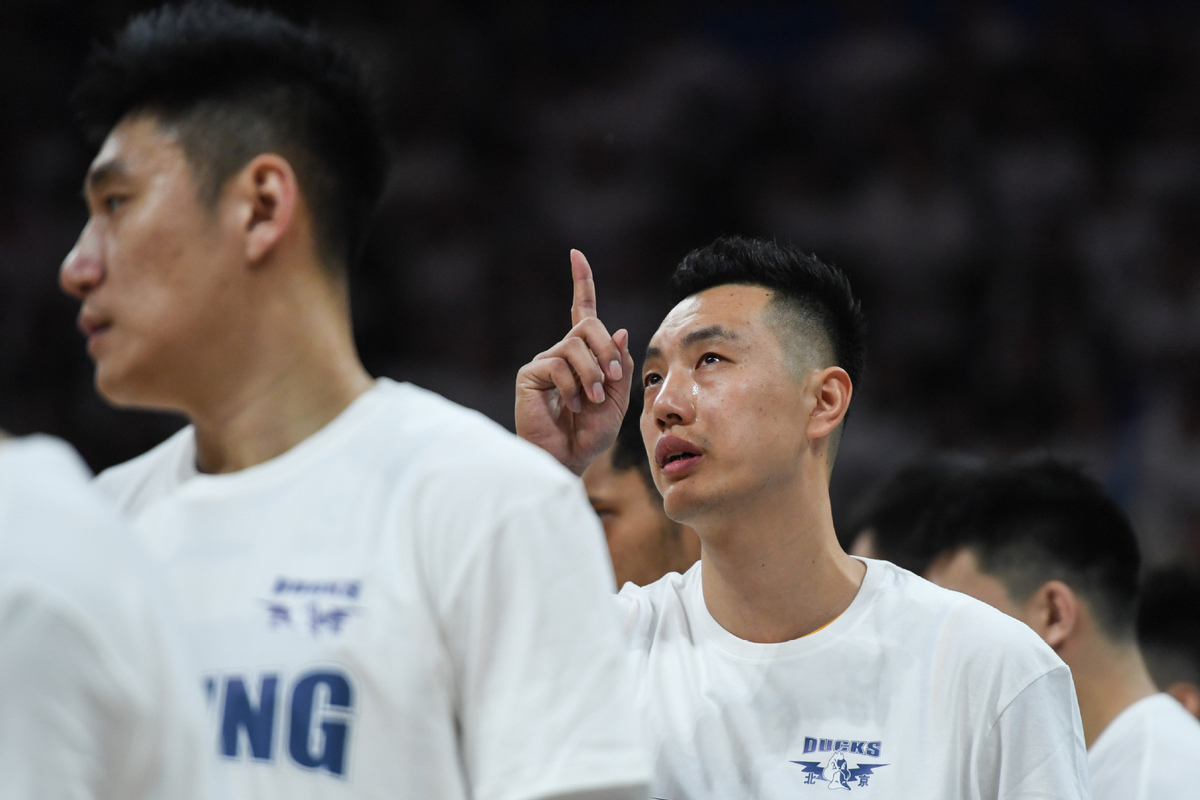 Ji Zhe's teammate Zhai Xiaochuan becomes emotional as he enters the court before the match in the Wukesong Arena on Dec. 8, 2019. [Photo/Xinhua]
However, Shenzhen escaped again after a pair of threes from He and Lu Yiwen. Shenzhen players converted nine shots out of 14 beyond the arc to set up a six-point advantage back to the locker room.
Udoh scored 20 points in the second half. The two sides tied 71-all into the final period. Despite an eight-point lead with less than three minutes to play, Shenzhen had to swallow the loss against Lin's free throws.
Udoh contributed a game-best 34 points and 19 boards. Lin added 25.
"Our guys deserved a lot of credit and respect, not just about how they handled this game, but above everything the way they handled previous days before the game," said Beijing's head coach Yannis Christopoulos.
Shenzhen registered 65.2 percent three-pointer shooting. He pocketed a team-high 26 points. Yang had 21.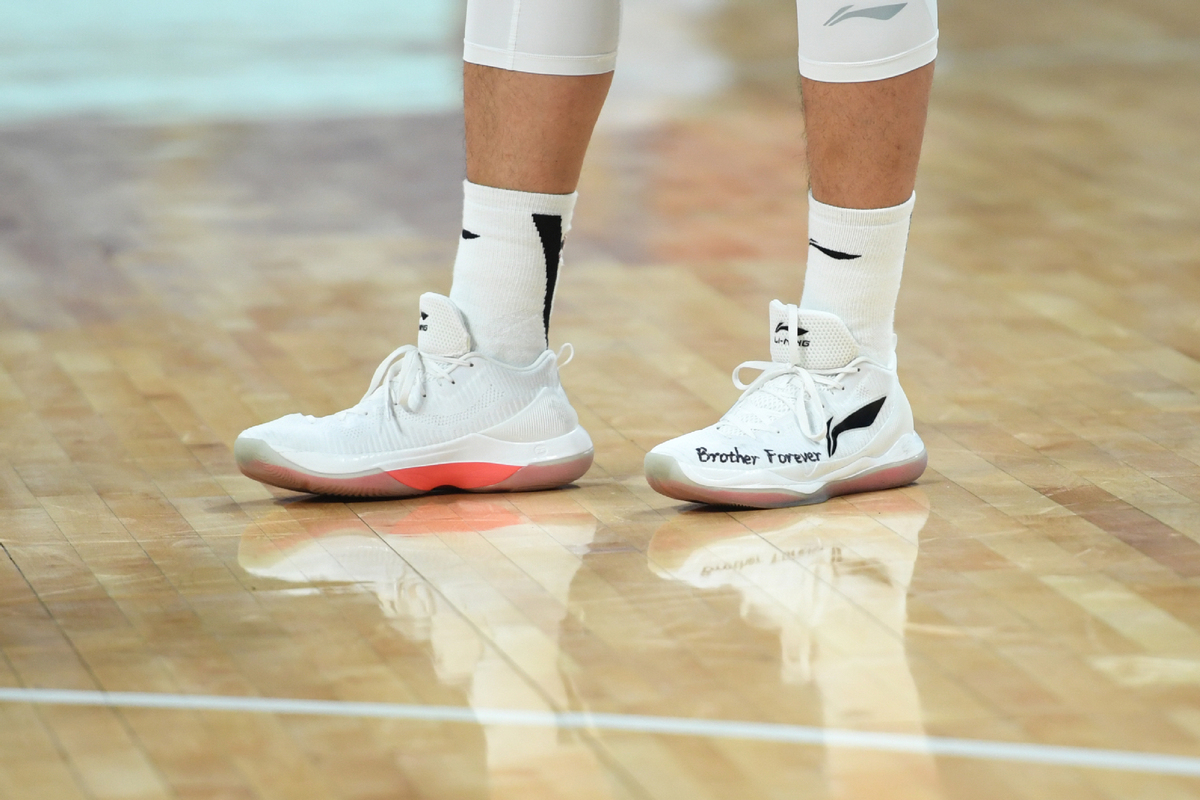 Ji Zhe's tea,mate Zhai Xiaochuan wears a pair of shoes written "Brother Forever" at the match on Dec. 8, 2019. (Xinhua/Ju Huanzong)
"We fought until the last second in such big adversity. It's a tough loss, but we can still leave here with heads high," commented Shenzhen's head coach Wang Jianjun.