2019 traditional Yushu horse racing festival opens in China's northwest Qinghai province
People's Daily app
1564047733000
The 2019 traditional Yushu horse racing festival opened in China's northwest Qinghai province on Thursday. This year's event will also be celebrated with the 4th Snowland Gesar cultural festival and the three-river-source water culture festival. The three festivals will feature singing and dancing, costumes, tents, equestrianism, yak races, folk sports, forum, cultural tourism, trade and other activities.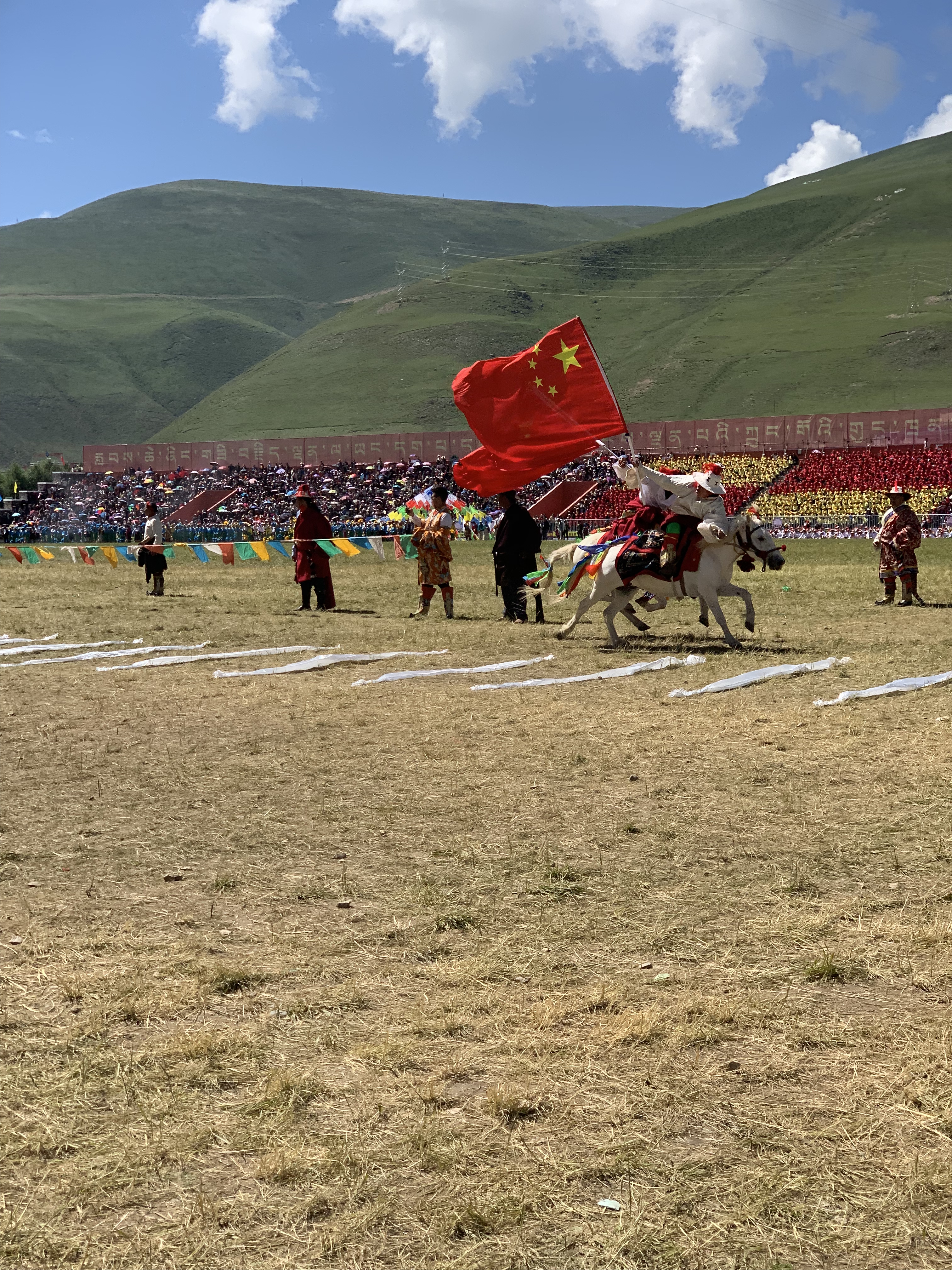 A horse riding performance. (Photo: Zang Bojia)
In Tibetan culture, horses are the symbol of wealth. Horses are also the source of fortitude in the grassland. Horse racing is an ancient source of entertainment. Besides the traditional cultural connotation, it also shows Tibetan people worship strength and bravery.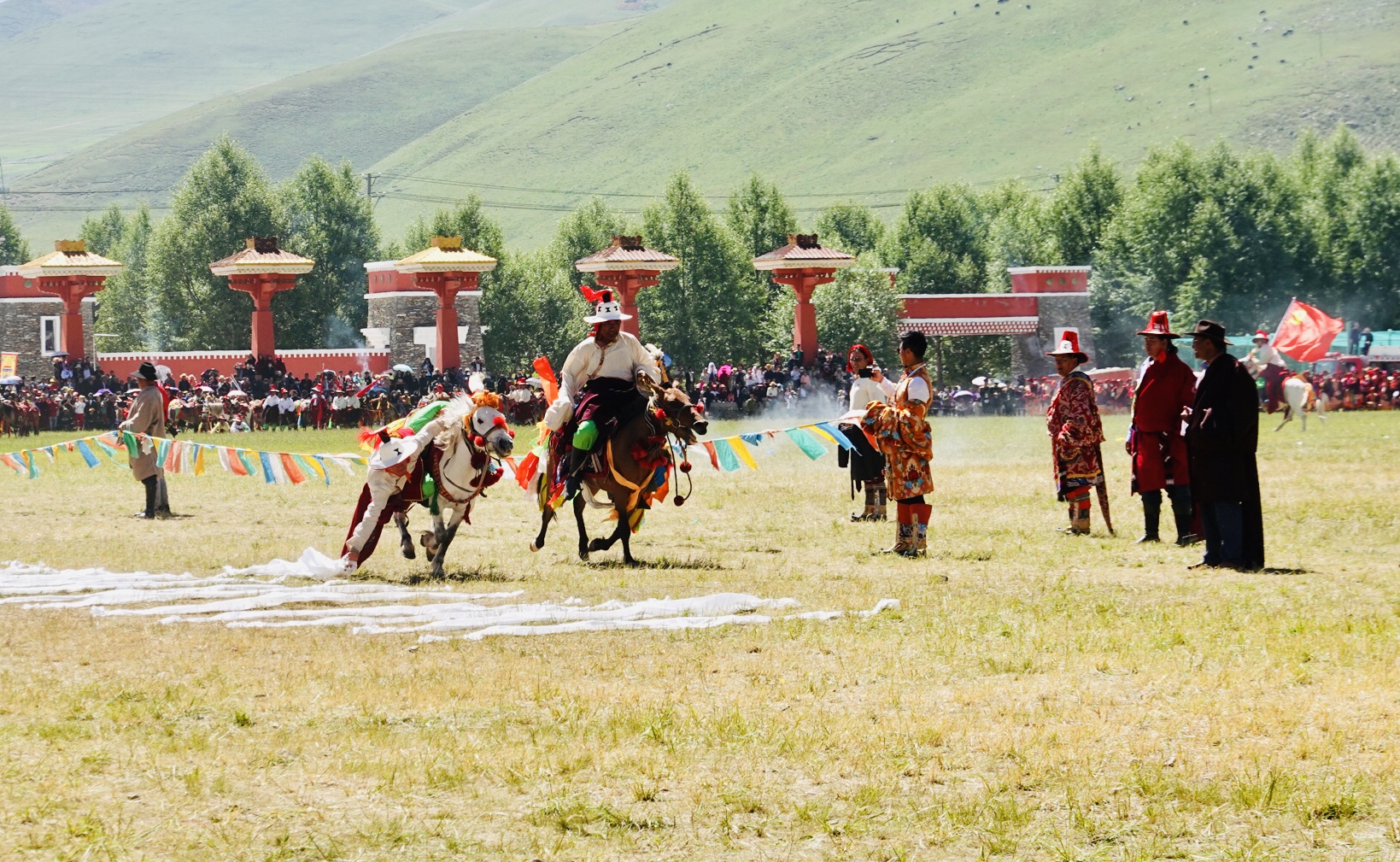 Actors perform horse riding at the opening ceremony. (Photo: Wei Xi)
Equestrianism plays a very important role in various horse racing festivals in Yushu, a Tibetan Autonomous Prefecture known for containing the headwaters of three of Asia's greatest rivers-the Yellow River and Yangtze River and the Mekong River.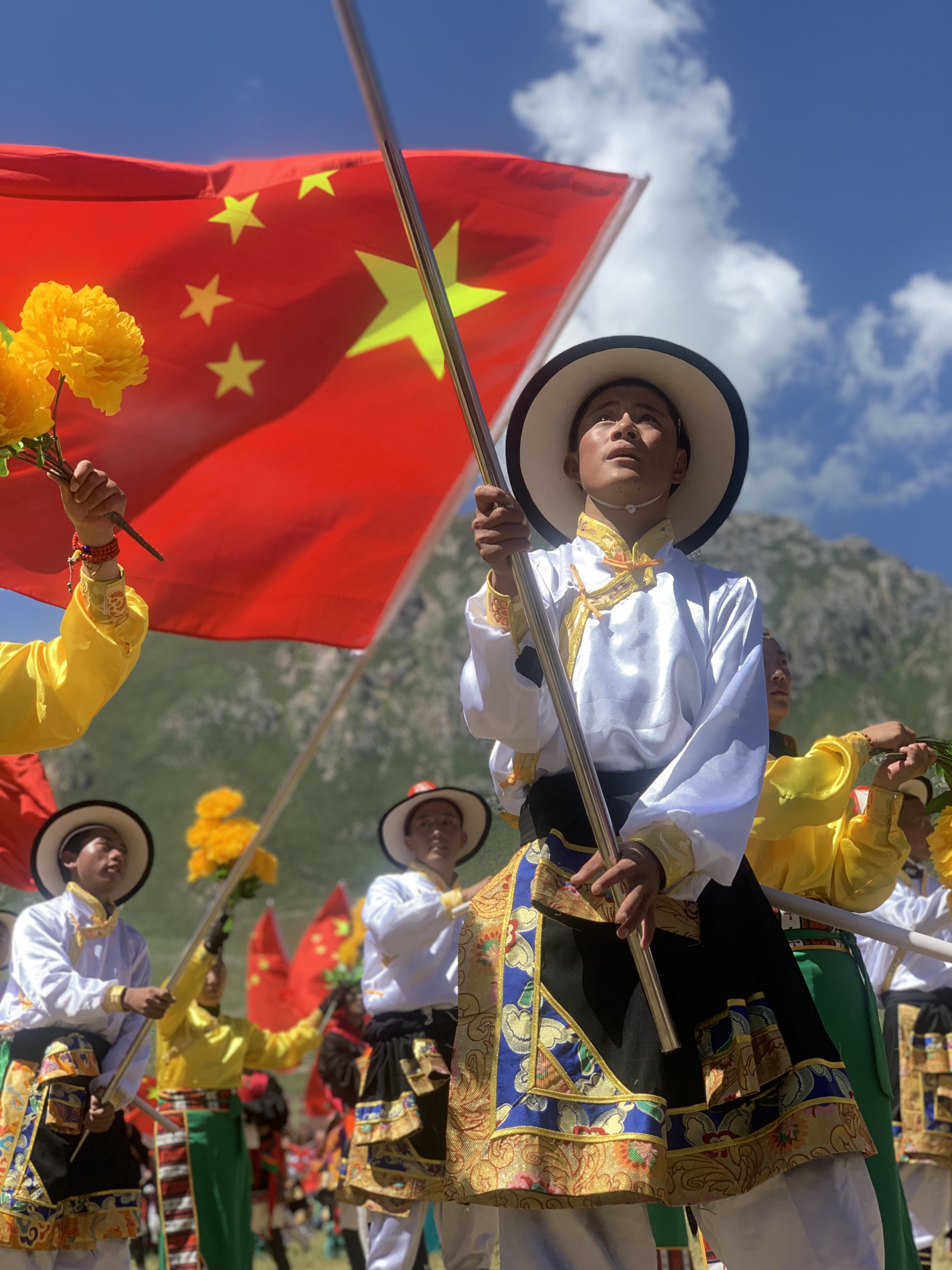 Performers hold the national flag. (Photo: Zang Bojia)
Horse shooting, horse suspension and horse racing are the traditional horse riding performances of Yushu people. They show strong traditional and cultural characteristics and ancient charm. While inheriting the traditional equestrian performance, some horse sports were introduced in the past years.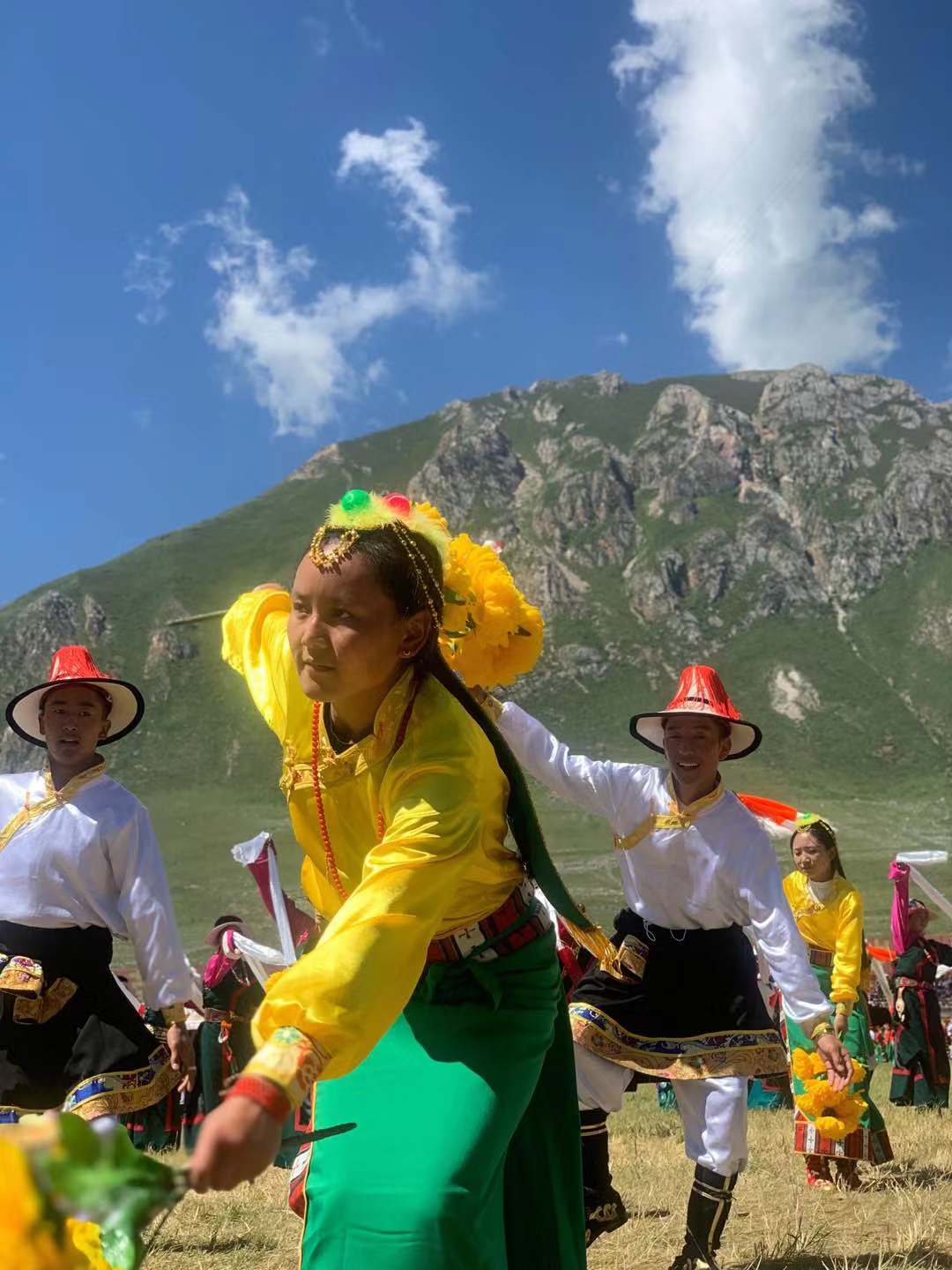 Performers dance at the opening ceremony. (Photo: Zang Bojia)
The five-day event will highlight Yushu's cultural characteristics, create a better tourist experience, further inherit national and folk cultures, enhance the influence of the festival itself, and promote the coordinated, balanced and development of the regional cultural tourism industry.
The horse racing event was listed in the second batch of the national intangible cultural heritage list in June 2008.