Celebrating light on Diwali amid COVID-19 in India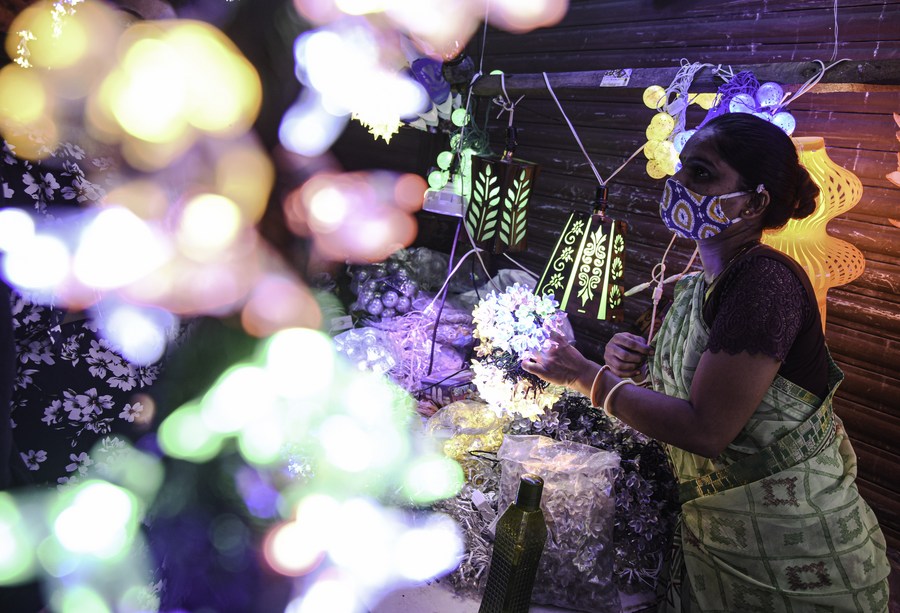 A woman looks at electric lights at a market before Diwali, the Hindu festival of lights, amid the spread of the COVID-19 in Mumbai, India, on Nov. 12, 2020. (Photos by Fariha Farooqui/Xinhua)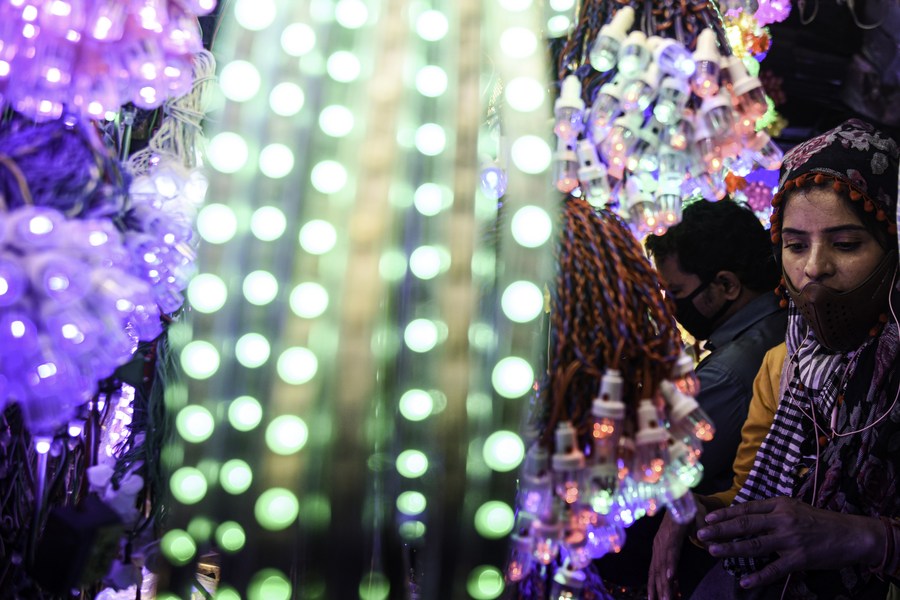 Diwali, also known as the Hindu festival of lights, is India's most important festival of the year -- a time to celebrate the triumph of light over darkness, good over evil, and knowledge over ignorance.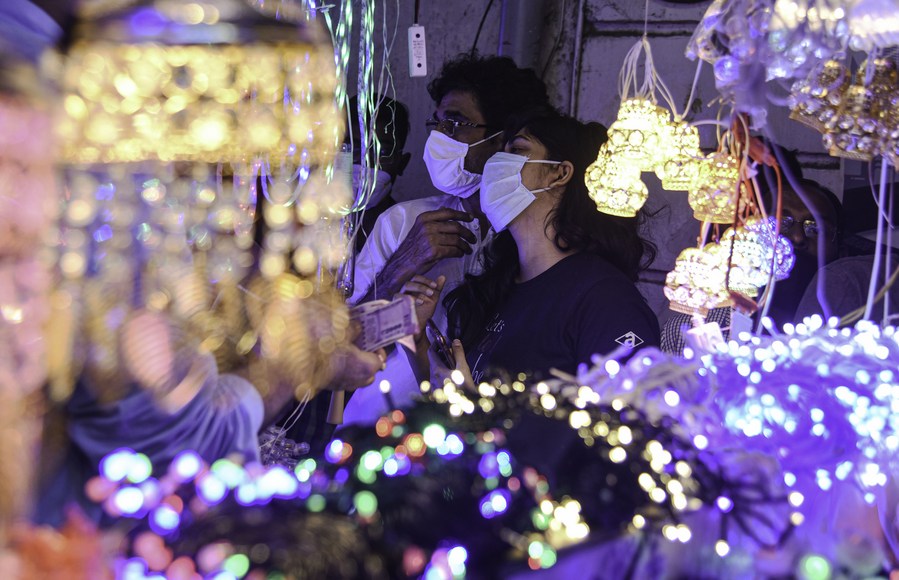 This year, Diwali begins on Nov. 12, and its most important festival day will take place on Nov. 14.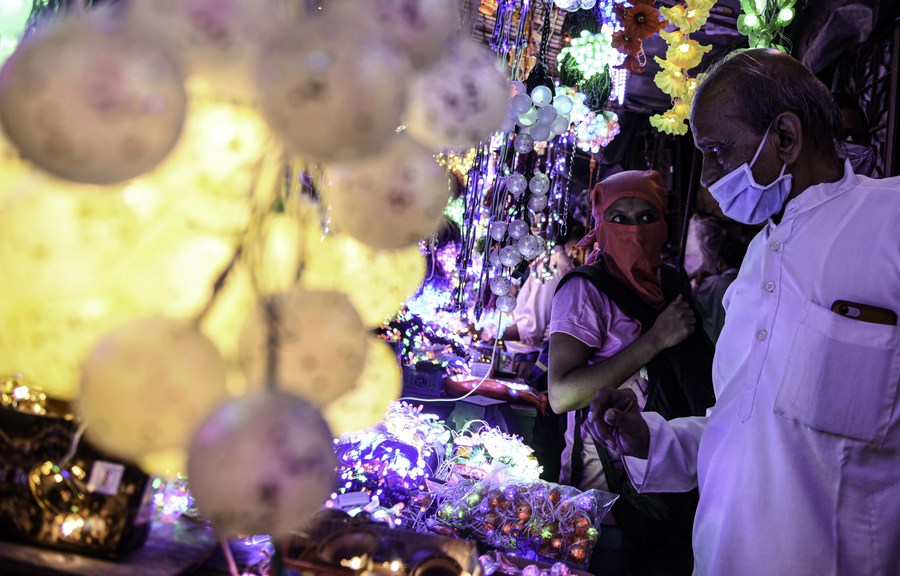 Typically, the festival is marked by celebrations both at home and in large community gatherings. However, last week Delhi Chief Minister Arvind Kejriwal announced a ban on bursting of all kinds of firecrackers in the run-up to the forthcoming festival in a bid to control both the air pollution level and COVID-19 cases in the capital.