Defending champion Djokovic quits US Open due to injury
NEW YORK, Sept. 2 (Xinhua) -- Top-ranked defending champion Novak Djokovic of Serbia pulled out of the US Open with a shoulder injury while trailing behind at 6-4, 7-5, 2-1 against Swiss Stan Wawrinka in the fourth round on Sunday.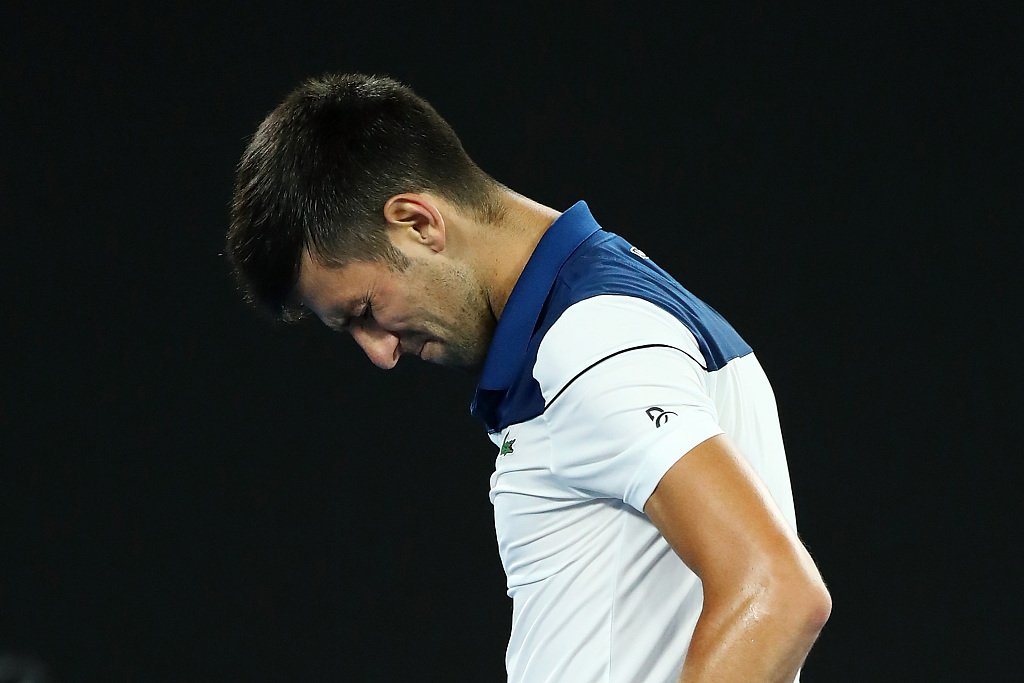 File photo: VCG
"It is frustrating. Very frustrating. Obviously not the first, not the last player to get injured and to withdraw from one of the biggest events in sport," said Djokovic, who has won four of the past five Grand Slam championships. "But obviously I just came off the court, so of course it hurts."
The world number one said he felt "almost pain-free" following a straight-sets defeat of American Denis Kudla in round three, but the problem came back to bother him in the fourth round.
"The pain was constant for weeks now. Some days higher, some days with less intensity and obviously taking different stuff to kill the pain instantly," Djokovic said. "Sometimes it works. Sometimes it doesn't. You just know when you know, I guess, when you feel like you're not able to hit the shot anymore."
"It's never the way you want to finish a match. I feel sorry for Novak. He's a friend and an amazing champion. We've played some amazing battles all my career," Wawrinka said after the match. "I want to keep my level from tonight. I was playing some very good tennis. I am happy to be back."
Wawrinka will in the quarterfinals meet fifth seed Daniil Medvedev of Russia, who eliminated German qualifier Dominik Koepfer.
Elsewhere, Roger Federer of Switzerland, a five-time US Open champion with a total of 20 Grand Slam titles, advanced to the US Open quarterfinals by routing Belgian 15th seed David Goffin 6-2, 6-2, 6-0 in only 79 minutes.
Federer will take on Bulgaria's Grigor Dimitrov in the quarterfinals.