Beijing 2022 ski site to host first test event early next year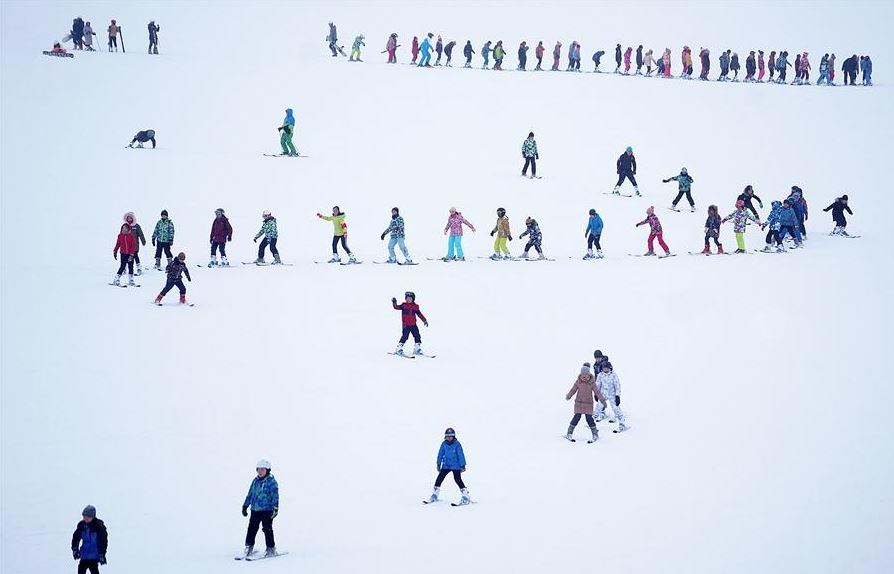 (Photo: Xinhua)

BEIJING, July 25 (Xinhua) -- The first test event for the Beijing Olympic and Paralympic Winter Games is set to be held in February 2020, the Beijing major projects construction headquarters office confirmed on Thursday.
The test will take place at the National Alpine Ski Centre in Yanqing district of Beijing where the Alpine skiing, bobsleigh and luge events will be held.
The starting area of the ski center is situated at the summit of Xiaohaitou Mountain, 2,198 meters above sea level. Seven snow tracks will be built with a total length of 21 kilometers and a will feature a vertical drop of more than 900 meters.
The ski center will host 11 events such as sliding, super giant slalom, giant slalom and slalom.
These Alpine competition venues are the first to be built in China.
As of now, nearly 90% of the total work has been completed and snow maker installation has begun.
According to the plan, the construction of the ski center race track will meet the basic requirements of the test race by the end of October this year, as well as the relevant supporting facilities such as water, electricity, communications, and roads.
Construction of the Yanqing Winter Olympic Village and Media Center is scheduled to be completed in April 2021.
The world's first renewable energy flexible direct current power grid in Zhangbei will send clean electricity from Zhangjiakou to Yanqing and the Beijing Olympic areas, making Beijing 2022 the first Olympic Games in history to use exclusively green energy sources.