Chinese firms' non-financial direct investment in B&R countries in 2017 totaled 14.36 bln USD
Xinhua Silk Road Information Service
1554304688000
In 2017, the Chinese enterprises' non-financial direct investment in the 59 countries along the Belt and Road routes totaled $14.36 billion, down 1.2 percent year on year, accounting for 12 percent of the total investment in the period, up 3.5 percentage points, according to the Ministry of Commerce (MOC).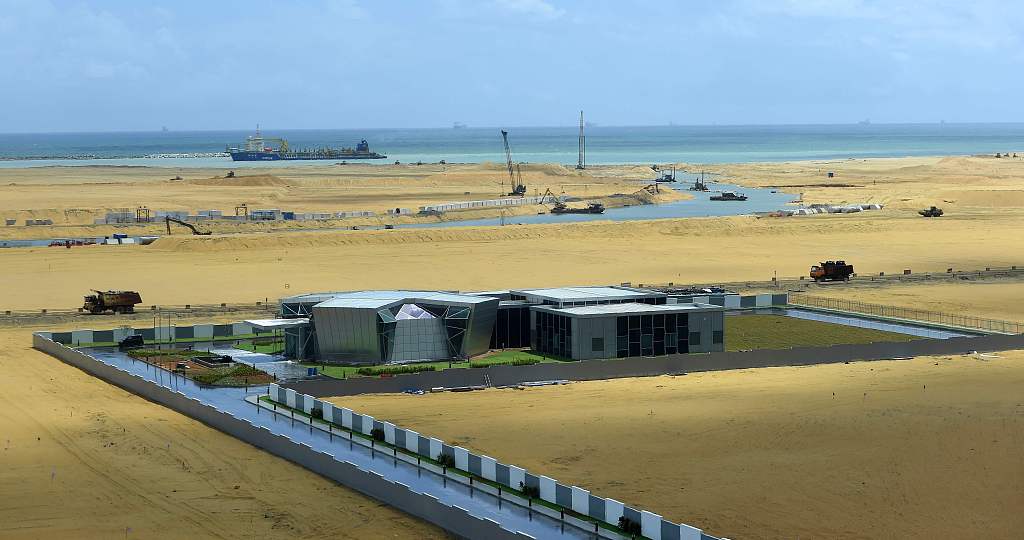 A view of a Chinese-funded $1.4 billion reclaimed land next to Colombo's main sea port in Colombo, Sri Lanka, on June 18, 2018. (Photo: VCG)
Their investment went mainly to countries including Singapore, Malaysia, Laos, Indonesia, Pakistan, Vietnam, Russia, United Arab Emirates and Cambodia.
Meanwhile, the Chinese enterprises implemented 62 mergers and acquisitions (M&As) in the countries along the Belt and Road routes, with the investment totaling $8.8 billion, up 32.5 percent year on year.
The deal that the China National Petroleum Corporation (CNPC) and CEFC CHINA invested $2.8 billion to buy a 12 percent stake in Abu Dhabi National Oil Company (ADNOC) marked the largest M&A transaction under the Belt & Road last year, said the MOC.