More studying abroad in Belt, Road countries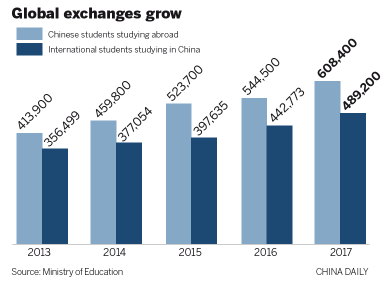 A growing number of Chinese students are choosing to study in countries and regions involved in the Belt and Road Initiative, the Ministry of Education said on Friday.
Some 66,100 Chinese students studied in Belt and Road countries in 2017, up 15.7 percent from 2016, with 3,679 sponsored by the Chinese government, according to a statement on the ministry's website.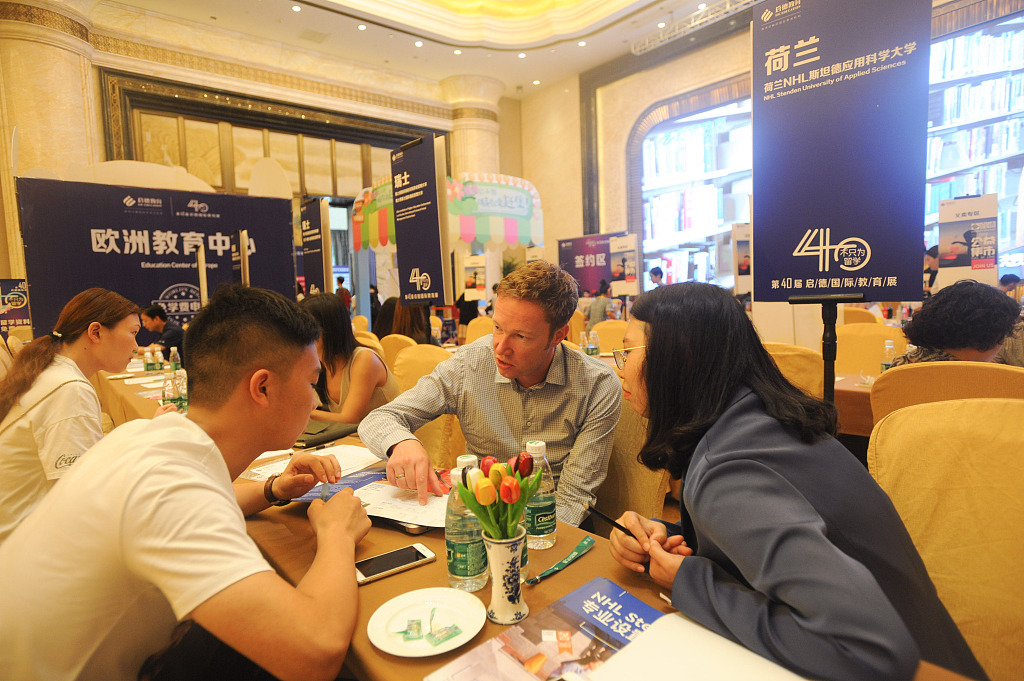 Students consult admission officers about studying abroad in an education fair in Wuhan, Hubei Province, on June 24, 2018. (Photo: VCG)
China had signed 45 agreements on educational cooperation with those countries by April 2017. Diplomas issued by Chinese universities and the higher education institutions in 24 of the countries were mutually recognized as of March last year, according to the ministry.
Belt and Road countries also remained the largest source of international students in China in 2017. International students from the nations increased 11 percent last year to 317,200, about 65 percent of the overall total.
Xiong Bingqi, deputy director of the 21st Century Education Research Institute in Beijing, said that due to lower tuition, cultural similarities and increasing trade and cultural cooperation, there will be growth in the exchange of students between China and Belt and Road countries.
"China has its own elite institutions that can rival the top-tier universities abroad. That is why more foreign students are choosing to study in China," Xiong said, adding that the country has become a major education destination in its own right, particularly for students from within Asia.
Also, given China's economic growth and rising household incomes, more parents will send their students to study abroad, he said. "Going abroad to study is no longer just for elites."
About 90 percent of students who studied abroad last year had no government financial support, the ministry said. The percentage has remained about the same since 2012, it said.
The total number studying abroad and the number of returnees from those studies also reached record levels last year, the ministry said.
Over 600,000 Chinese studied abroad in 2017, up about 11 percent from 2016. Last year, almost 80 percent of students who finished their studies returned home.
Shi Yan, of the Chivast Education International consultancy in Beijing, said more returnees are coming home because the domestic job market is more appealing.