China to open two border tourism pilot zones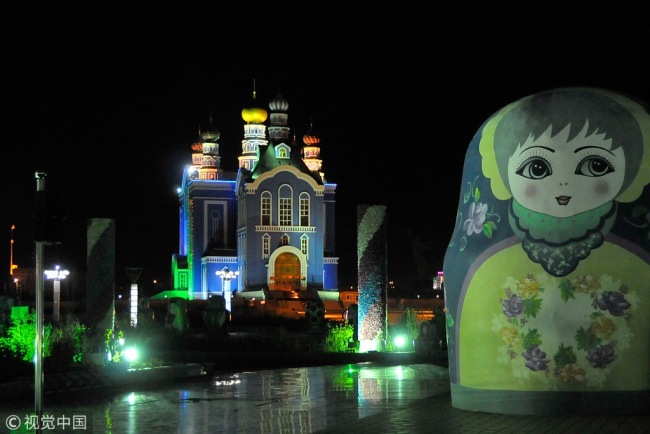 The China-Russia-Mongolia border city of Manzhouli in north China's Inner Mongolia Autonomous Region (File photo: VCG)
China approved two border tourism pilot zones as part of efforts to boost the Belt and Road Initiative and pioneer national tourism reform and innovation, according to the Ministry of Culture and Tourism Friday.
The first zone is the China-Russia-Mongolia border city of Manzhouli in north China's Inner Mongolia Autonomous Region. It has the largest number of annual exits and entries of any port along the China-Russia border, the ministry said.

Another zone, Fangchenggang in south China's Guangxi Zhuang Autonomous Region, is the largest port in west China and also the country's gateway to the waters of ASEAN countries. Express roads and railways in the region are linked with the country's transportation network.
An express passenger liner between Fangchenggang and Vietnam has opened and a high-speed railway between Fangchenggang and the China-Vietnam border city of Dongxing is under construction.
The two zones will provide faster customs clearance and more convenient services for travellers who drive themselves or travel in groups. Policies on tourism investment and financing, land, and human resources will be improved and implemented, said the ministry.
China's borders stretch more than 22,000 kilometers, separating China from 14 other countries. The country earned a total of 5.4 trillion yuan (about 858.8 billion U.S.dollars) from tourism in 2017, up 15.1 percent year on year.
China plans to raise tourism revenue to 7 trillion yuan by 2020 in a bid to develop tourism as a major driver of economic transformation and upgrading.