China's contribution to global growth highlighted as WTO concludes trade policy review
Members of the World Trade Organization (WTO) highlighted the importance of China's contribution to global growth in recent years as the institution concluded its seventh trade policy review (TPR) of China on Friday.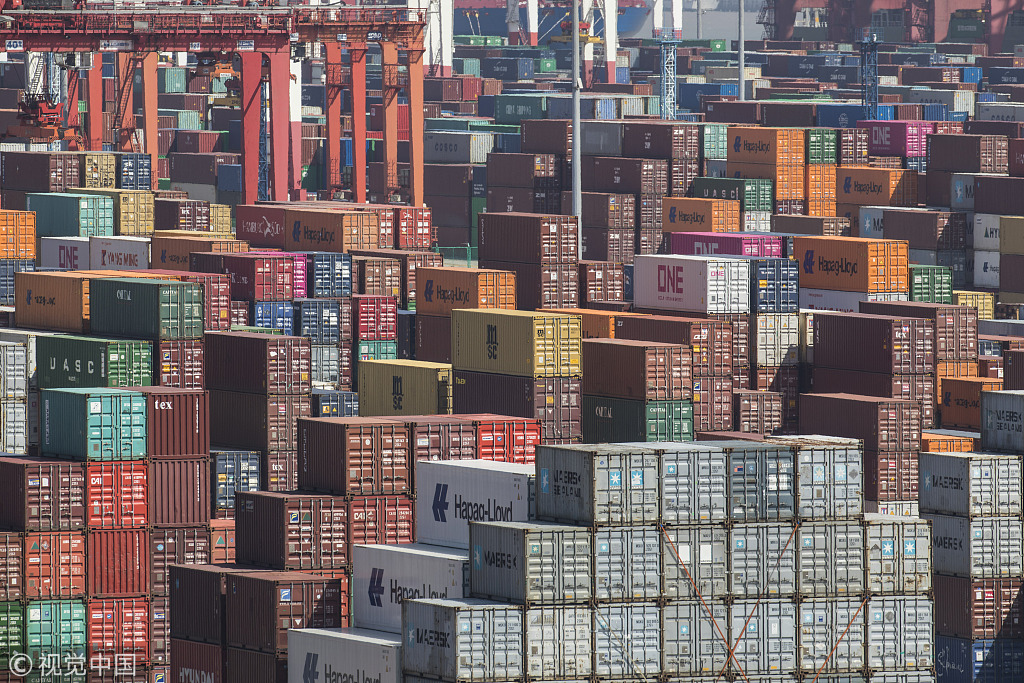 Containers sit stacked at the Yangshan Deep Water Port in Shanghai, China, on Tuesday, July 10, 2018. (Photo: VCG)
"Members generally expressed appreciation for China's active role in the WTO. China, being the world's biggest merchandise trader and one of the largest recipients of FDI (foreign direct investment), its policies have a direct impact on the global economy," said Eloi Laourou, chairperson of the TPR body, in concluding remarks.
Laourou, also Benin's ambassador to the United Nations offices in Geneva, said that WTO members commended China on its recent initiatives aimed at broadening market access and investment opportunities, the greater involvement of the private sector in the economy and its commitment to fossil fuel subsidy reform.
"Members appreciated China's ongoing reform of customs procedures, such as further use of single windows, and commitments in the Trade Facilitation Agreement," the chairperson said.
Several members praised China on the Belt and Road Initiative, viewing it as "an avenue for mutual cooperation and growth."
Members also commended China's recent announcement of liberalization in financial services and tariff reductions in the automobile sector.
WTO agreements mandate that all members are subject to review under the TPR mechanism, in which a member's trade and related policies are examined and evaluated at regular intervals. The frequency of each member's review varies according to its share of world trade.