Silk Road Fund announces support for Uzbek projects
Silk Road Fund announced cooperation plans with Uzbek enterprises and banks in areas including oil, gas projects and the tourism industry.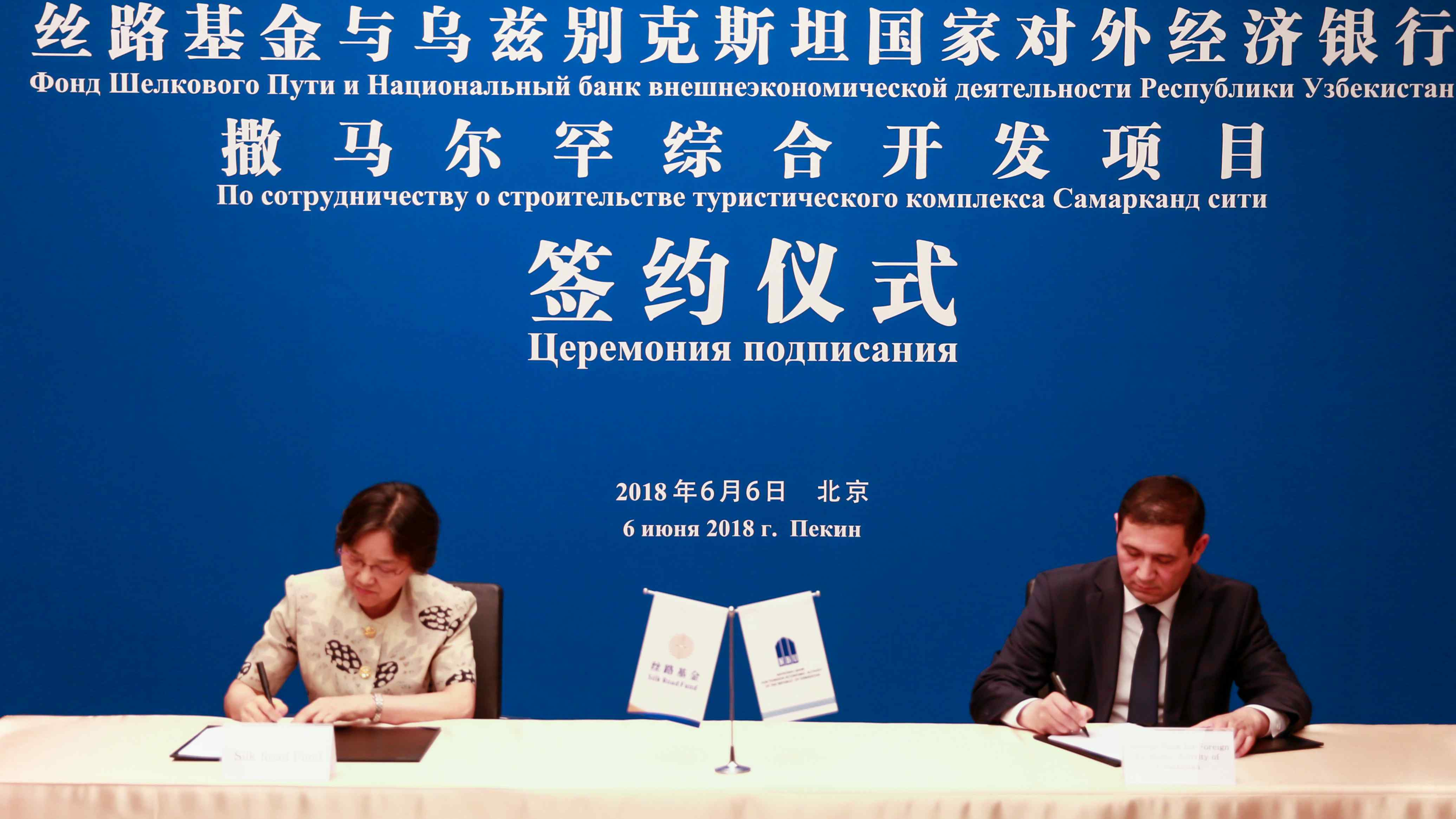 Photo: CGTN
According to a press release, the Silk Road Fund has signed an agreement with Uzbekneftegaz to support Uzbek oil and gas projects. The scale and locations of the projects are not disclosed. Uzbekneftegaz is Uzbekistan's only operator of oil, gas and natural-gas condensate.
The Fund also signed an MOU for cooperation with National Bank of the Republic of Uzbekistan for Foreign Economic Activity, Uzbekistan's largest commercial bank, to invite Chinese companies to participate in the construction of a cultural tourism complex in Samarkand, Uzbekistan's second largest city.
The cooperation deals were announced over the on-going SCO summit, and are expected to benefit both countries under the framework of the Belt and Road Initiative, added the release.