China-Japan ties may start improving in 2018
Global Times
1514404669000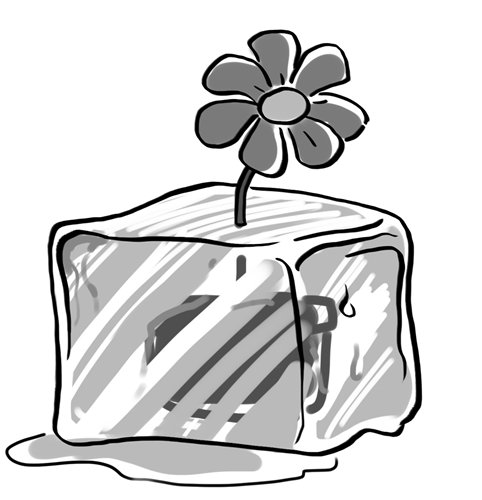 Illustration: Liu Rui/GT
Tuesday is of particular relevance to Japanese Prime Minister Shinzo Abe as he retook office on the same day five years ago. The ruling party led by Abe won the Japanese general election this year, which means he will continue to be in power in 2018. Therefore, his policies on foreign and domestic affairs will continue to be effective, including the Abenomics which highlights easy monetary policy, deepening of the Comprehensive and Progressive Agreement for Trans-Pacific Partnership (CPTPP), implementation of the free and open Indo-Pacific strategy and efforts to improve Japan's relations with neighboring countries. It is quite likely that China-Japan relations will see an upward trend in 2018.
According to Kyodo News Agency, Japanese Liberal Democratic Party Secretary-General Toshihiro Nikai is going to deliver a speech at the Party School of the Central Committee of the Communist Party of China on Thursday, and during his tour, he is likely to meet Chinese President Xi Jinping. It has been 10 years since a Japanese leader gave a speech at the Party School. Hence, Nikai's speech is of immense significance in the overall context of Sino-Japanese relations.
In their recent visits to China, business delegations from Japan and Chief Representative of Komeito held talks with Chinese leaders. And Abe has hinted at his desire for cooperation on China's Belt and Road initiative at several occasions. These recent bilateral interactions show that China-Japan relations are on a positive trajectory and will continue to be so in 2018.
Considering that the Abe administration is still taking the lead in negotiations on CPTPP, and will promote the implementation of US President Donald Trump's Indo-Pacific strategy in the Asia-Pacific region, it is not likely that Tokyo will join the Belt and Road initiative. But in view of the enormous economic benefits the initiative may bring, it is possible that in 2018 Tokyo will take part in the initiative by means of cooperation, such as calling on Japanese enterprises to invest in the construction of infrastructure in countries along the Belt and Road. In this way, the initiative will help Japan stimulate economic growth and strengthen ties between Tokyo and Beijing.
As the 40th year of the China-Japan Treaty of Peace and Friendship, 2018 will be a year of particular significance to both countries.
By virtue of the China-Japan-South Korea summit that may be held in 2018, Chinese Premier Li Keqiang will pay his first official visit to Japan, and through shuttle diplomacy, Abe will also pay an official visit to China in the second half of 2018, and seek to invite Xi for his first visit to Japan.
Considering China-Japan relations after the end of WWII, it is highly likely that China and Japan may sign the fifth political document next year, which can bring enormous political benefits to the Abe administration.
There are precedents that Chinese president and premier visited Japan in the same year, as in 2010 then Chinese president Hu Jintao and premier Wen Jiabao did so. Yet whether Xi will visit Japan still depends on the attitude of the Abe government on bilateral relations. If China-Japan relations can maintain the current momentum, it is possible that Xi will consider the big picture of bilateral relations and pay an official visit to the neighbor, which will absolutely boost bilateral relations.
In the final analysis, I am cautiously optimistic about Sino-Japanese relations next year, in which the sincerity of the Abe government is always a critical factor. Improvement in bilateral ties at the moment is hard-won. It is expected that Abe can keep in mind the fundamental interests of both countries and people, remain committed to peace, friendliness and cooperation in bilateral relations, and continue improving Sino-Japanese ties.