Is China-US trade conflict really reaching a ceasefire?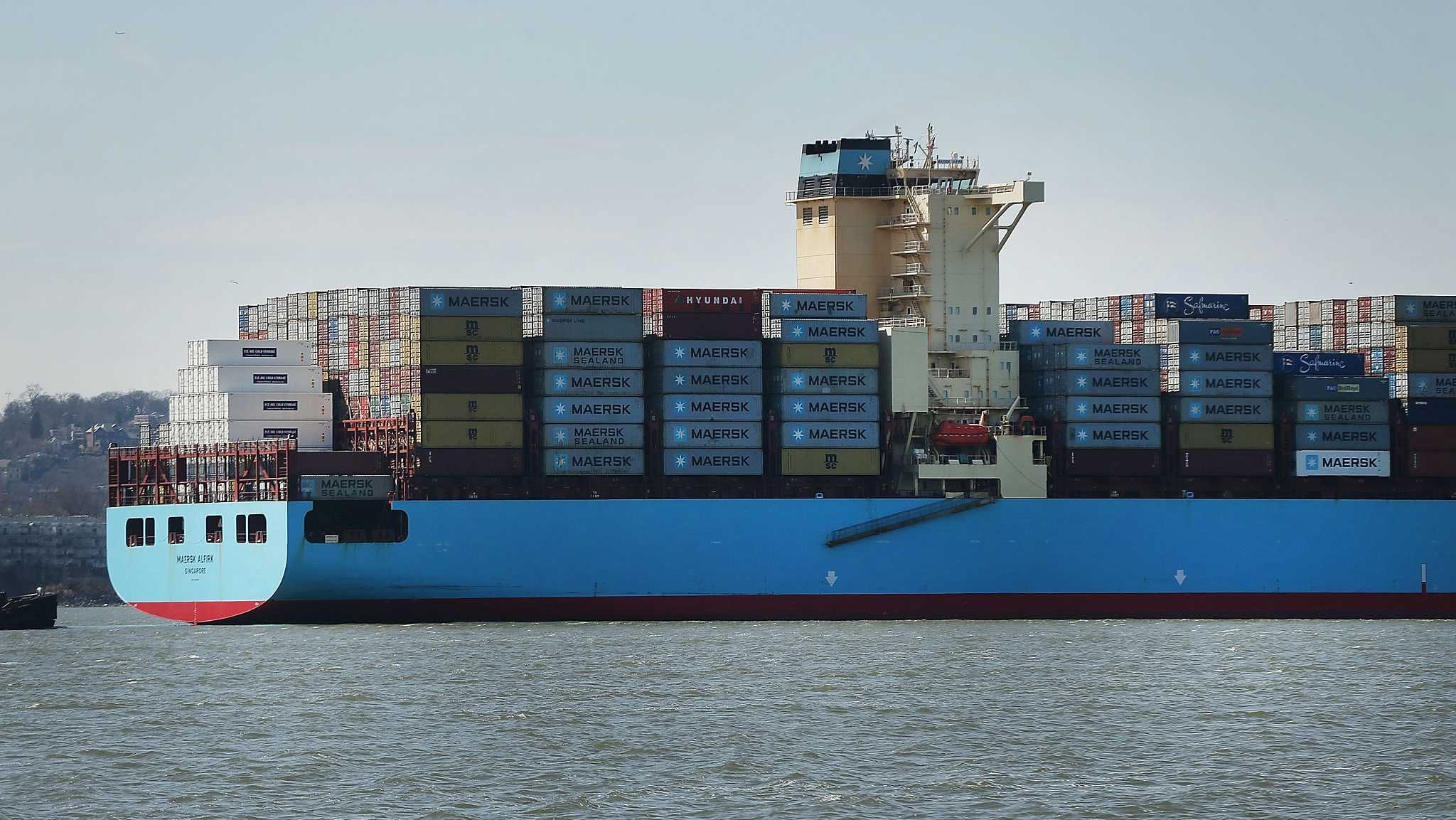 A cargo ship owned by Maersk arrives into New York Harbor on April 9, 2018, in New York City. (Photo: VCG)
Long Yongtu, former vice minister of China's Ministry of Commerce, chief negotiator in China's WTO accession:
The outcome of the second round of the China-US trade talks is, in a way, positive and pragmatic, which demonstrates that the two countries have the wisdom and capacity to address the conundrum.
One of the consensuses listed in the hard-won joint statement is to substantially reduce the US trade deficit in goods with China through "meaningful increases in US agriculture and energy exports." This is a historic leftover from China joining the World Trade Organization (WTO) in 2001.
One of the most important promises China made in gaining accession to the WTO, which the US supported back then, was liberalizing its trading rights. As a result, more than 300,000 corporations have been engaging in foreign trade over the past 17 years, making Chinese exports grow at exponential rates. In a sense, the US has become the biggest beneficiary of inexpensive Chinese goods and an enlarging Chinese market, and a huge trade deficit has ensued. It's ironic, but it's de facto.
The "legacy" needs a phased approach. We cannot count on several rounds of trade talks to bring about its termination. In addition, we must guard against politicizing the economic friction, and prevent it from being muzzled by public opinion.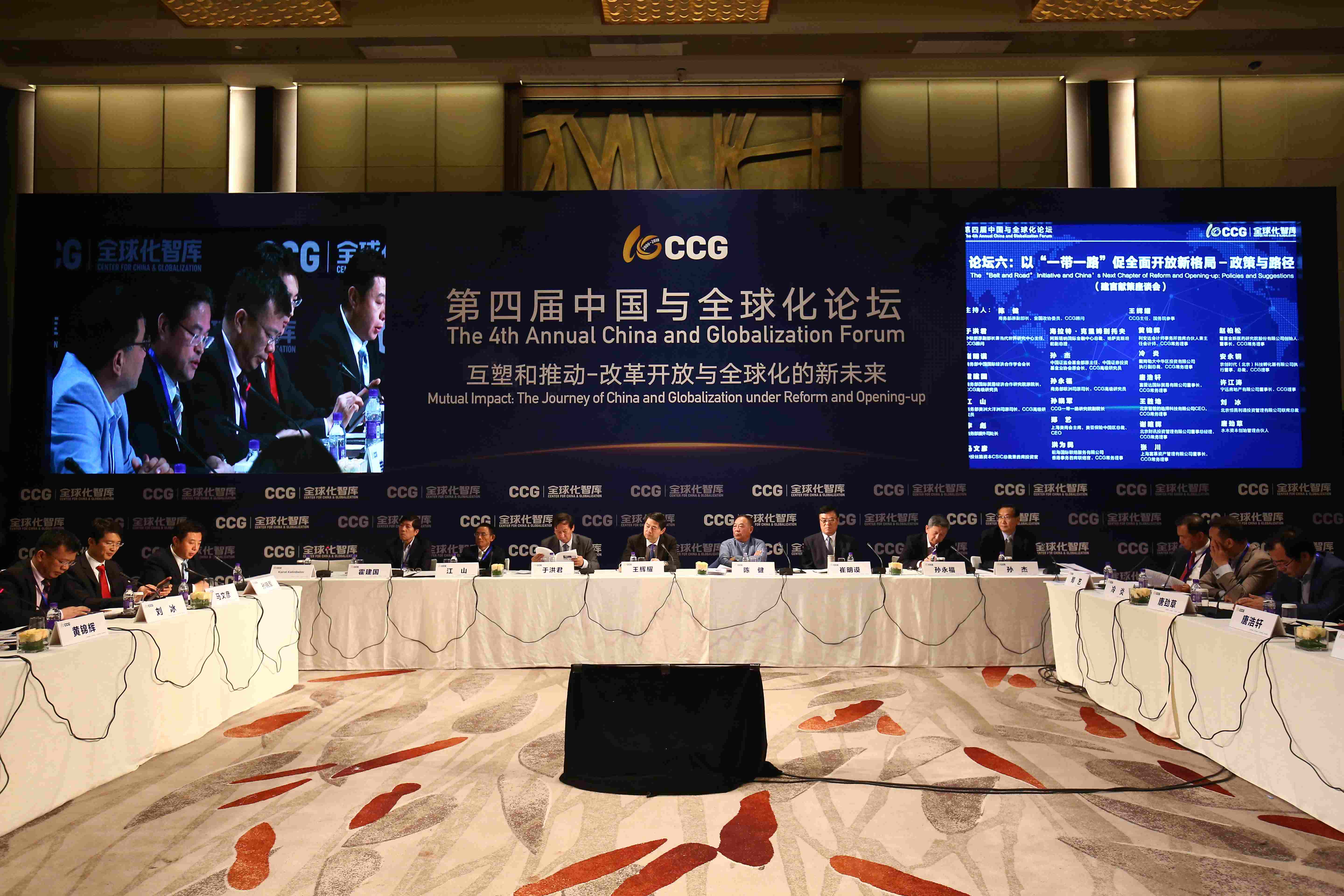 Experts share views at the fourth annual China and Globalization forum in Beijing, on May 20, 2018. (Photo: Center for China and Globalization)
Scott Kennedy, deputy director of the Freeman Chair in China Studies and director of the Project on Chinese Business and Political Economy, Center for Strategic and International Studies
Actually, the promise from both sides not to indulge in a trade war is the best possible outcome. I once thought the talks would likely result in a stalemate, with many core issues to both concerns left up in the air. In future negotiations, Washington may likely reconsider multilateral measures.
Given these pending issues, we are still far from celebrating. For China-US trade, it's a long and arduous road ahead.
China is still a developing country amid a complicated domestic situation, and the US is also mired in multiple political and socio-economic problems. And the two largest powerhouses, as well as other major countries, are debating what kind of globalization we should strive for; to what degree we should defend state sovereignty; to what degree the government should interfere in the economy; what about the future of labor now that manufacturing intelligence enjoys amazing development; which is better: cultural stratigraphy or cultural diversity.
These issues cannot be solved overnight. We must be patient.
Zheng Yongnian, director of the East Asian Institute, National University of Singapore
The outcome of the Washington talks is inspiring, but it's absolutely no end to the trade conflict but a commencement. China will face a harder fight.
The squabble is actually a war shaped by vehement technological rivalry. It can be called a "technological cold war" because not only Washington but its Western allies have raised their vigilance against China in the hi-tech sector. For instance, German public opinion of China has drastically changed since the 19th National Congress of the Communist Party of China. Beijing will encounter more obstacles in hi-tech exchanges in the future.
Owing to the geopolitical vicissitudes over the years, we have lost a sense of order, but a new order will hardly take shape in the next decade.
To gain leverage in the chaos, China may have to further clarify its Belt and Road Initiative and "Made in China 2025," to counter the prejudice that these policies serve as political tools to rule the world.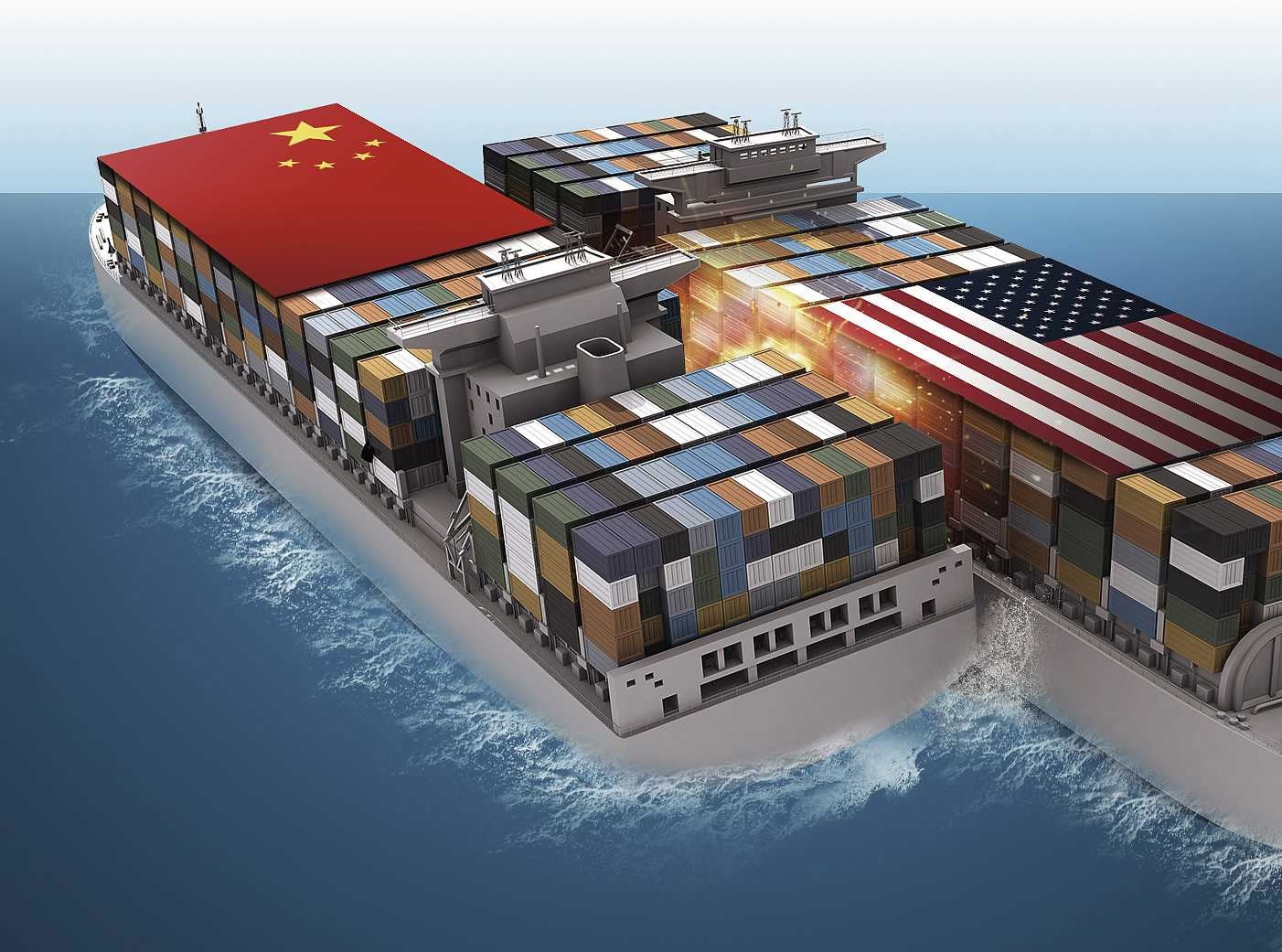 (Photo: VCG)
Fu Chengyu, former chairman of Sinopec Group
It's easy to solve a purely trade problem, but it's not the case for this China-US trade contention. Neither shall we put the conflict within the framework of Sino-US relations. It's actually an inevitable phenomenon amid the evolution of globalization and changes in production relations.
The Internet, artificial intelligence and biotechnology have expedited a new round of industrial revolution. Under the reforms, international labor division will undergo major changes, bringing adjustments to the modes of production and exchange and ultimately to relations of production. Changes in international relations have consequently come into being. We have to reconfigure the currently fragmented global governance that no longer fits in present-day development.
The Thucydides Trap is another factor behind the unfolding trade skirmish between Beijing and Washington. When a rising power poses a challenge to the established world leader, the latter will definitely feel restless even though the former emerges in a peaceful way.
Friction and cooperation will likely delineate the future decades of China-US ties. It's significant that the two sides will display more wisdom in seeking feasible solutions to various conflicts, expected and unexpected.