China, Singapore see broadening two-way exchange
SINGAPORE, Nov. 11 (Xinhua) - Dale Liao, a Singaporean resident, concluded her visit to China's commercial center Shanghai recently in a trip to learn how a communication application WeChat became a popular mobile payment system and marketing platform.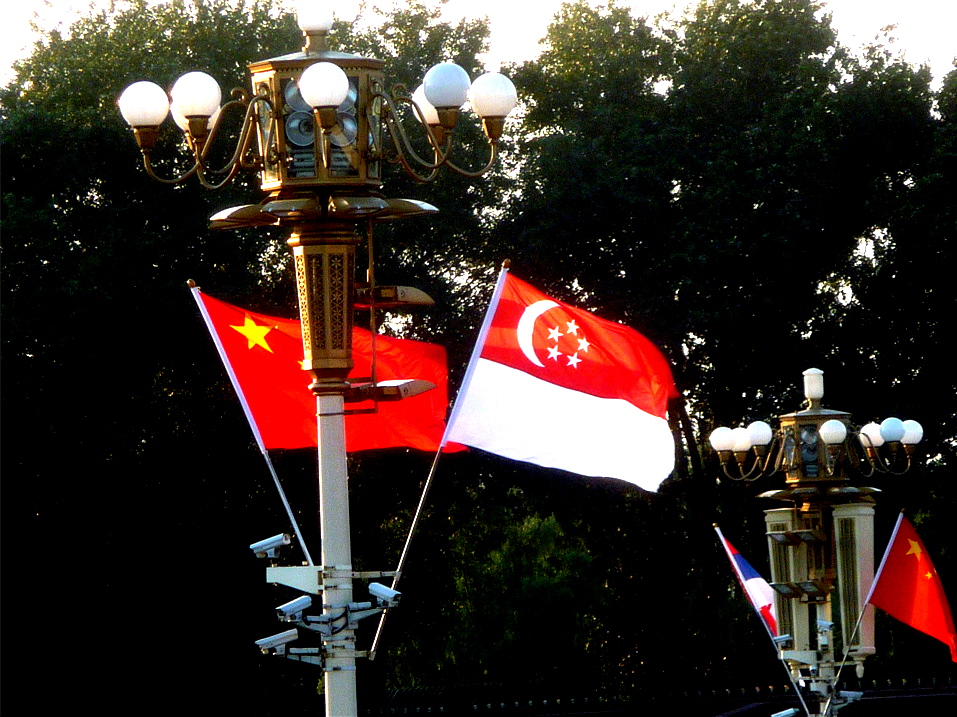 (File photo: VCG)
"In Shanghai, we came to know the convenience brought by mobile payment and also witnessed the huge potential of the platform of 'WeChat marketing,' especially with lectures by experts, experiences sharing by entrepreneurs and site visiting by ourselves," said Liao, who sells cosmetics of a German brand in the city state.
After her visit to Shanghai, Liao registered an official account in WeChat for her shop, starting online business and marketing her products. "Our businesses are expanding and performances are growing after the registration of the WeChat official account," Liao told Xinhua recently.
Liao is one of some 400 Singaporean business people who participated in the "WeChat Immersion Program" organized by Dodoca Information Technology (S) Pte. Ltd. and Singapore Institute of Retail Studies, with supports from the Singaporean government, in an effort to bridge small- and medium-sized enterprises with advanced mobile marketing and payment.
Felice Lin, managing director of Dodoca, said there will be three more trips to Shanghai this year and her company will discuss the continuation of the program with the government in the next year, as the Singaporean participants said they found new business opportunities and had new ideas over the development of retailing during their study tour.
According to Rico Wang, chairman of Education Committee of Singapore Chamber of E-Commerce, Singapore and other Southeast Asian countries have left behind about three to five years in the area of e-commerce compared with China, but Singapore has a great potential in the development of e-commerce.
The Singaporean government is making efforts to help local enterprises go digital and increase the ratio of e-commerce in retailing from current 3 percent to 10 percent by 2020.
Through the e-commerce, the enterprises could get to know the habits and hobbies of consumers more comprehensively so as to provide better services, Wang said, adding that his agency is also planning to organize a delegation comprising retailing and manufacturing entrepreneurs to visit China's Fujian Province for engagement of cross-border e-commerce with Chinese companies.
Liu Hong, director of Nanyang Center for Public Administration of Nanyang Technological University (NTU), told Xinhua in a recent interview that the exchanges between Singapore and China used to be more like a one-way street some 20 or 30 years ago, meaning China at that time mainly focused on learning from the city state. But now, the two sides are learning from each other.
The change has been resulted from the drastic development of the Chinese economy and society since the reform and opening up in 1978, said Liu, adding that his center is also expanding studies on China because of the country's development.
Some 20 years ago, China started to send government officials, enterprise managers and university administrators to Singapore to learn from the city state's experiences on governance and management. From then on, about 15,000 Chinese officials have participated in the program nicknamed "Mayors' Class" and many of them are playing key roles in China's development now, according to the director.
At that time, lectures provided to the Chinese students at the NTU focused on how to boost economic scale, but now the teachings are more about how to improve economic development quality and issues related to the China-proposed Belt and Road Initiative, said Liu.
Liu added that the public administration center will also give lectures on the Chinese development for officials from other Southeast Asian and African countries to share the Chinese experiences on development.
"Singapore has an edge on globalization, community construction and social welfare which China could learn from us. While China's development on electronic payment and sharing economy provide an example for us to learn. Basically, the traditional idea that 'Singapore is a teacher of China' has totally changed. Now we learn from each other," Liu said.
According to the director, from next year, Singaporean entrepreneurs will also join the "Mayors' Class" to engage more with the Chinese officials and business managers for a better interaction between the two countries.
"This will help the both sides to have better understandings on each other. For this point of view, we need to cultivate the talents who understand China and Singapore both to facilitate bilateral exchanges," he said.