Belt and Road photo exhibition opens in Romania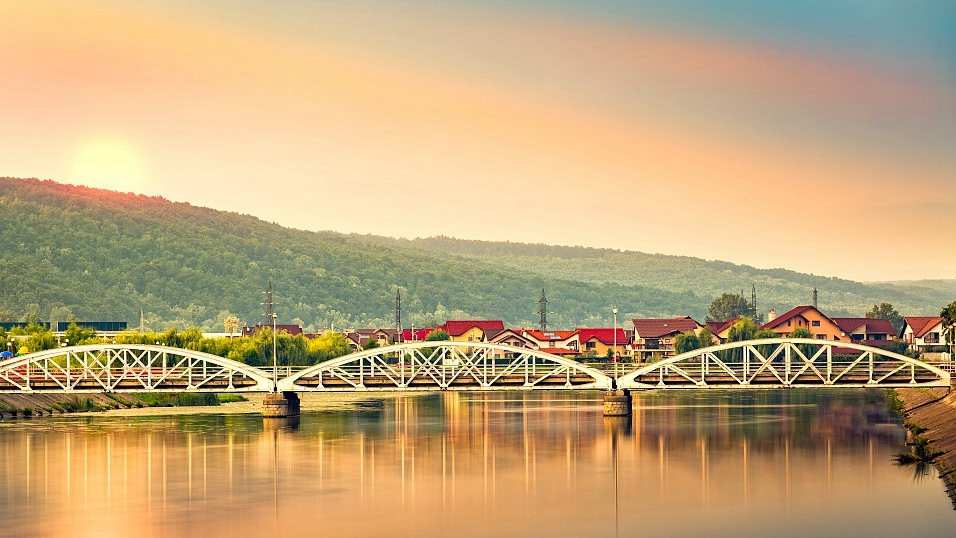 (photo: CGTN)
An exhibition of 60 photos on China's Belt and Road Initiative (BRI) kicked off this week in Targu Jiu, the capital city of Gorj County in southwestern Romania, featuring the outcomes the initiative has achieved so far as well as landscapes of participating countries.
"The Belt and Road Initiative is the Silk Road of the new era. Today, the initiative proposed by China, which is experiencing rapid economic development, will undoubtedly benefit the economic development of the countries along the route, promote humanities exchanges between countries, and achieve mutual benefit and win-win results," Gheorghe Nichifor, vice chairman of Gorj County Council, told the opening ceremony held in the Alexandru Stefulescu County Museum.
On behalf of the Chinese Embassy in Romania, Cultural Counselor Zhao Li told the audience that the BRI aims to align development strategies and support infrastructure construction and connectivity of the related countries in joint efforts to address challenges in the global economy.
According to Zhao, the Chinese initiative belongs to the world and will promote policy coordination, facilities connectivity, unimpeded trade, financial integration and people-to-people bonds of all participating countries.
Vice-mayor of Targu Jiu, Adrian Tudor, told Xinhua after the ceremony that the new exhibition opened a window for the local citizens to understand the vision behind BRI.
"The new Silk Road not only bridges the economic development of countries along the route, but also creates opportunities for cultural and personnel exchanges," he added.
The exhibition is scheduled to run till the end of August.