China to aid Libyan reconstruction via Belt and Road
Global Times
1531853261000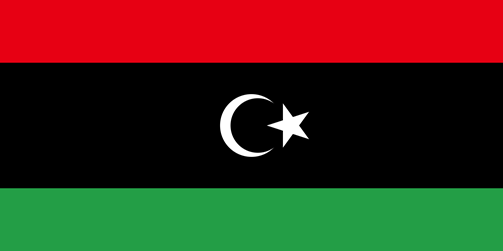 Seven years after ousting Libya's strongman, the West has now abandoned its efforts on the ground to reconstruct this African country, leaving it wracked by civil war, terrorism and political instability. When the chance arrives for it to develop a national economy and begin reconstruction, it is time to seize it.

It is against this backdrop that Libya signed a memorandum of understanding with China by which it will join the Belt and Road initiative envisioned by President Xi Jinping in 2013. Libya hopes that Chinese companies can return and resume their stalled projects and that China can help find a peaceful solution to the Libyan crisis and contribute to the reconstruction of the country.

China has recently accelerated its push to include Africa, in which it already has a strong economic foothold, into its Belt and Road initiative. The upcoming visit by Xi to five Arab and African countries will also consolidate China's ties with these regions.

Over the years, China has been trying to establish itself as a peacemaker and contributor to Africa. At the 2015 summit of the Forum on China-Africa Cooperation in Johannesburg, South Africa, China and Africa promised to implement the Initiative on China-Africa Cooperative Partnership for Peace and Security, support the building of a collective security mechanism, and jointly manage non-traditional security and global challenges.

Beijing's activism in the fight against the Ebola virus epidemic that broke out in West Africa and killed thousands of people has been recognized globally.

Back in 2011 when Libya was gripped by violence, China evacuated almost 900 of its workers caught up in fighting as it does not want to see its citizens being harmed in war overseas. Meanwhile, China has never given up on assisting this war-torn country. It sent emergency humanitarian relief to Libya during the 2011 civil war. Last month, the Chinese Embassy to Libya signed documents to provide medical aid worth up to $6 million, an important commitment from China to Libya.

China's engagement in Africa has become more sophisticated now. It not only invests immensely there, but also protects the environment and creates jobs locally.

China is aware of the risks of pushing forward the Belt and Road initiative in the continent, whose development has frequently been hampered by political chaos. For instance, Libya has become a potential target for terrorists after counterterrorism actions in Iraq and Syria have grown more intense. China needs well-articulated strategies to avoid its infrastructure projects from suffering from political instability.

Via its Belt and Road initiative, China hopes it can help African countries like Libya to explore paths suited to the country's conditions. This is key to cooperation between the two sides.