What is behind the rise of quality foreign investment in China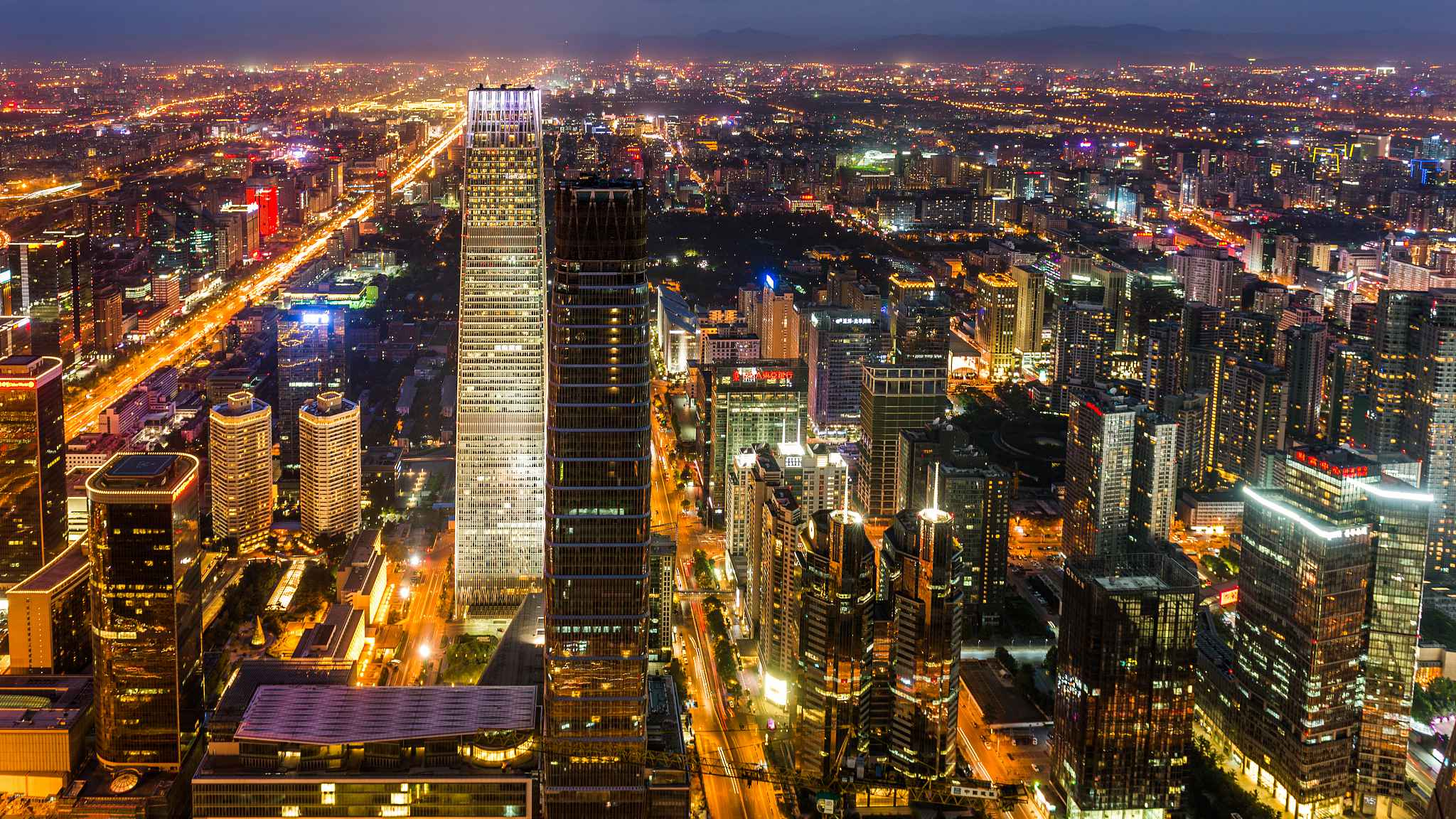 (Photo: cgtn)
According to the latest data on foreign investment released by China's Ministry of Commerce, 35,239 new foreign-invested companies were established in China in the first seven months of this year, a year-on-year increase of 99.1 percent.

The total amount of foreign capital spent was 496.71 billion yuan, a year-on-year increase of 2.3 percent. Among them, 5,648 foreign-invested companies were newly established in July, a year-on-year increase of 113.1 percent.
The actual use of foreign capital was 50.42 billion yuan, a year-on-year increase of 14.9 percent.
In terms of quantity, China's absorption of foreign investment is steadily growing. More importantly, it has also achieved steady improvements in quality.
From the traditional low value-added processing and assembly fields, foreign investment has gradually turned to the higher value-added technology. According to the Ministry of Commerce, in the first seven months of this year, the actual use of foreign capital in China's high-tech industry has increased by 7.5 percent year-on-year, accounting for 21.5 percent.
Among them, the electronics and communication equipment manufacturing, computer and office equipment manufacturing, medical equipment and instrumentation manufacturing industries increased by 40.3 percent, 63.7 percent and 149.2 percent respectively.
China's free trade pilot zones and the western region have become new areas for foreign investment. In the 11 free trade pilot zones in China, 5,186 new foreign-invested companies have been established. The use of foreign capital in these companies is 65.84 billion yuan, a year-on-year increase of 30 percent.
The actual use of foreign investment in the western region was 31.91 billion yuan, a year-on-year increase of 14.5 percent. Concerning investment sources, Asian economies maintain good momentum.
However, the UK is at the forefront with an investment growth rate of 86.1 percent. The investment into China by countries along the "Belt and Road" has increased by 29.8 percent year-on-year.
So why is China still so popular destination for investment?
Firstly, it is related to the continuous improvement of the business environment in China and the gradual reduction of investment restrictions. According to the Organization for Economic Co-operation and Development's FDI Regulatory Restrictiveness Index, China's ranking has dropped by four since 2015, indicating that the investment environment continues to improve.
At the end of June this year, China put together the 2018 edition of the "Special Management Measures for Foreign Investment Access (Negative List)". The negative list was reduced from 63 to 48.
Restrictions on foreign investment in the three major industries were fully relaxed, involving finance, resources and agriculture, etc. The 2018 edition of the "Special Management Measures for Foreign Investment Access in Pilot Free Trade Zones (Negative List)" was also reduced from 95 items in the 2017 edition to 45.
Restrictions on foreign investment in the fields of agriculture, mining, culture and value-added telecommunications were more relaxed. At the same time, China has further lowered the threshold for investment approvals and increased the level of investment facilitation, thereby attracting more foreign investment or investment expansion in China.
Secondly, China's unique industrial chain advantages, production capacity advantages and market advantages can provide complete support for the production of foreign-funded companies.
Since the beginning of the China-US trade dispute in March, foreign companies such as BMW and Tesla have further expanded their production capacity in China.
The main reason is that China is a key hub in the global industrial chain and supply chain, and can provide efficient and comprehensive industry support for foreign-funded companies.
According to McKinsey & Company's forecast, about 80 percent of Chinese consumers expect their salaries to grow in the next five years. Young people including those born in the 1990s are becoming new engines for Chinese consumption.
A consumer market with huge potential, upgrading and opening up is becoming a new type of kinetic energy for China's economic growth. These unique advantages in China ensure that multinational corporations are making rational choices, suggesting globalization will not be stopped by the unilateralism of a few countries.
Thirdly, China has a determination to continue to expand its openness, which runs counter to trade protectionism in many other parts of the world.
China is expanding through the Belt and Road Initiative and China-ASEAN partnership, strengthening cooperation among BRICS countries and maintaining the multilateral economic and trade system.
In the course of opening up, China seeks a "partnership" of equality and mutual benefit, rather than an "alliance relationship" marked by domineering arrogance, which also gives foreign investors more confidence.
At present, the Chinese market continues to attract foreign investment, reflecting the confidence of multinational companies in China's future. This also shows that globalization is the common value across national borders.
All this will play an important role in promoting the maintenance of the multilateral trading system and building an open, global economy.
This year marks the 40th anniversary of China's reform and opening up. Chinese President Xi Jinping announced at the World Economic Forum in Davos last year that China will absorb 600 billion US dollars in foreign investment between 2017 and 2021.
Undoubtedly, this will provide new space for various countries in the world to promote economic and social development. In the future, China will further reduce its foreign investment restrictions at its own pace, create a more dynamic business environment, and allow foreign companies to harvest more wealth from the Chinese market.