China attracts global talents
Global Times
1513622544000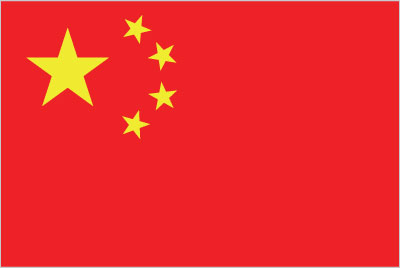 While the US is experiencing a decline in international student enrollment due to conservative immigration policies and security concerns, China is rapidly accepting more and more developing countries' students to study in-country owing to the Belt and Road initiative, according to several Chinese think tanks.

The Center for China and Globalization (CCG), a Beijing-based Chinese independent think tank, together with the Institute of Development under the Southwestern University of Finance and Economics and Social Science Academic Press released the Annual Report on the Development of Chinese Students Studying Abroad (2017) on Monday in Beijing.

According to the report, in the 2016-17 school year, 1,078,822 international students departed to the US for higher education, which marks a year-on-year growth of 3.4 percent, compared to the previous year's 7.1 percent. This marks the first decline in new enrollment growth of international students since the 2006-07 school year.

The main reason is US President Donald Trump's conservative policies on visa application and immigration, said Wang Huiyao, founder and president of the CCG and an editor of the report. "The difficulty for applying H-1B visa has increased, and the ban on several Muslim-majority countries also brings negative impact."

The US H-1B visa is a non-immigrant visa that allows US companies to employ graduate level workers in specialty occupations that require theoretical or technical expertise in specialized fields.

For Chinese students, another reason for studying elsewhere is security concerns. The cases of murder and disappearance of Chinese students have increased in recent years, and among those Chinese in the US the cases of consular protection or assistance from China's embassies and consulates have also increased. Thus, security concern is becoming a serious reason for Chinese families who feel reluctant to send their children abroad, the report said.

On the contrary, international students heading to China, Australia and Canada are growing rapidly. China is still the third largest international receiver around the globe, just after the US and the UK. In 2017, 442,773 international students came to China, which marks a remarkable growth rate of 11.4 percent compared to last year's figure of 5.5 percent.

The Belt and Road initiative is a central reason for China's attractiveness to international students. China's efforts to boost academic exchange through providing scholarships among the Belt and Road countries is a significant achievement, said Wang.

According to the report, the growth rate among students from Belt and Road countries like Thailand, Pakistan, Indonesia and Laos' surpassed 20 percent on average.

However, Wang said that "we are still lagging behind by the US on soft power. There are more than 300 world leaders including presidents, prime ministers and ministers around the globe that graduated from US universities, but only a few foreign leaders that graduated from Chinese universities, so we still need to exercise effort to boost academic exchange and educate more political elites from other countries. The Belt and Road initiative is a good chance to achieve this goal."