Belt and Road Initiative promotes global stability: Serbian president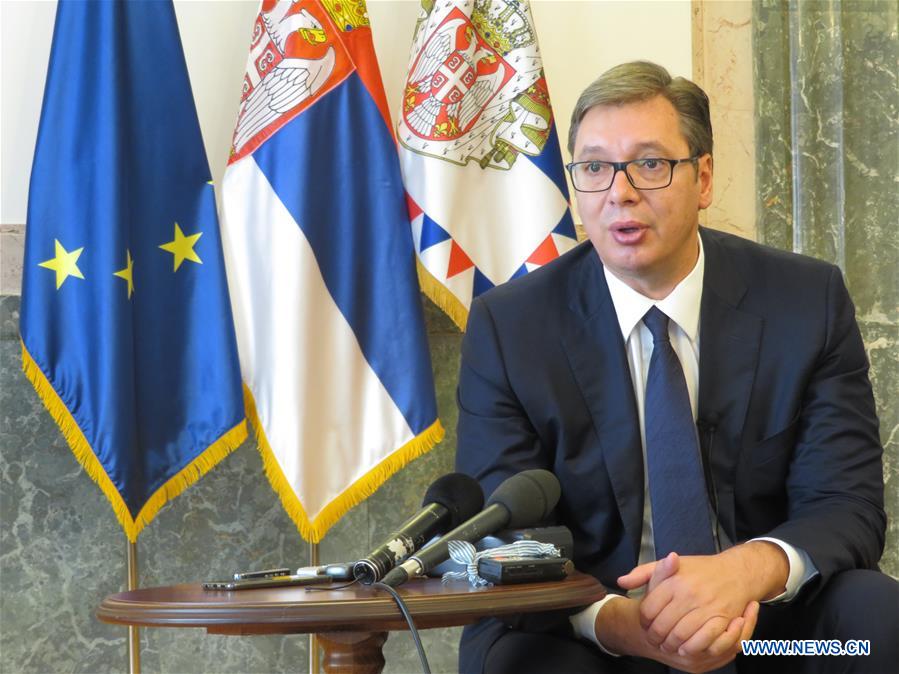 Serbian President Aleksandar Vucic speaks during an interview by the Chinese media in Belgrade, Serbia, on August 2018.. (Photo: Xinhua)
Belgrade (Xinhua) -- The China-proposed Belt and Road Initiative (BRI) is promoting global stability by connecting different countries, cultures and peoples spiritually and materialistically, Serbian President Aleksandar Vucic said here Monday.
"From the very beginning, we considered BRI as an initiative for promoting peace," he said during an interview by the Chinese media.
This year marks the fifth anniversary of the first announcement of BRI, which has received positive responses from various countries and regions, including Serbia.
"I have said on public occasions that Serbia has benefited greatly from the initiative," the president said.
Under the BRI framework, Serbia and China carried out large-scale infrastructure projects that have driven the Serbian economy and created better living conditions for Serbians, he said.
Vucic mentioned the Smederevo steel plant, which was acquired by China's HBIS Group in April 2016, as an example of successful large-scale infrastructure projects executed in cooperation with Chinese entities.
The plant, once on the brink of bankruptcy, has become the second largest exporter in Serbia and has saved at least 5,000 jobs under the management of the Chinese.
"We saw great benefits in cooperation with China, and we hope that China can see its own interests in the cooperation with Serbia," Vucic said.
On the 40th anniversary of China's reform and opening up, Vucic said that in the past 40 years, China's decisions have been effectively presented in front of the world, and people worldwide have started to understand China's politics and opening-up policies.
Serbia is China's first strategic partner in Central Eastern Europe. They established a strategic partnership in 2009, which was advanced to a comprehensive strategic partnership in 2016.
The two countries have established an "iron friendship," Vucic said, adding that Serbia is proud of its partnership with China, which besides stemming from economic interests, mutual understanding and support are also reflection of deepening mutual trust.
Serbia and China share a policy of mutual visa exemption for each other's citizens. Vucic said he hopes more Chinese will visit Serbia and more Serbians visit China.