Tourist number hits record high in border city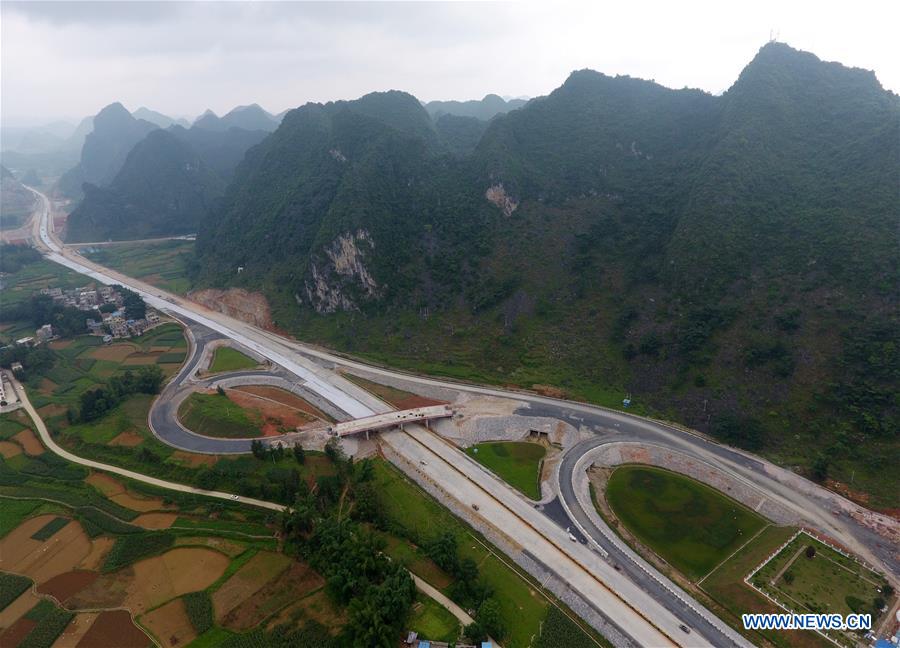 Aerial photo taken on May 16, 2018 shows the construction site of the Jingxi-Longbang expressway in the China-Vietnam border area in south China's Guangxi Zhuang Autonomous Region. (Photo: Xinhua)
NANNING, Jan. 4 (Xinhua) -- The number of inbound tourists in a border city in southern China has hit a new high.
A total of 12.19 million tourists came into China via Dongxing City, in Guangxi Zhuang Autonomous Region, up 18.24 percent year on year, according to the city government.
Dongxing is located on the China-Vietnam border and is just across the border from the Vietnamese city of Mong Cai. Dongxing is the third largest land port in China. China has allowed foreigners to apply for visas in Dongxing since 2013, which increased the number of tourists from around the world using the city to enter Southeast Asia, according to Dongxi's tourism bureau.
"We will fully utilize the opportunities brought about by the Belt and Road Initiative and develop the small town into a forefront for China-Vietnam cooperation," said city mayor Chen Jianlin.