New Maldives president meets Chinese President Xi's special envoy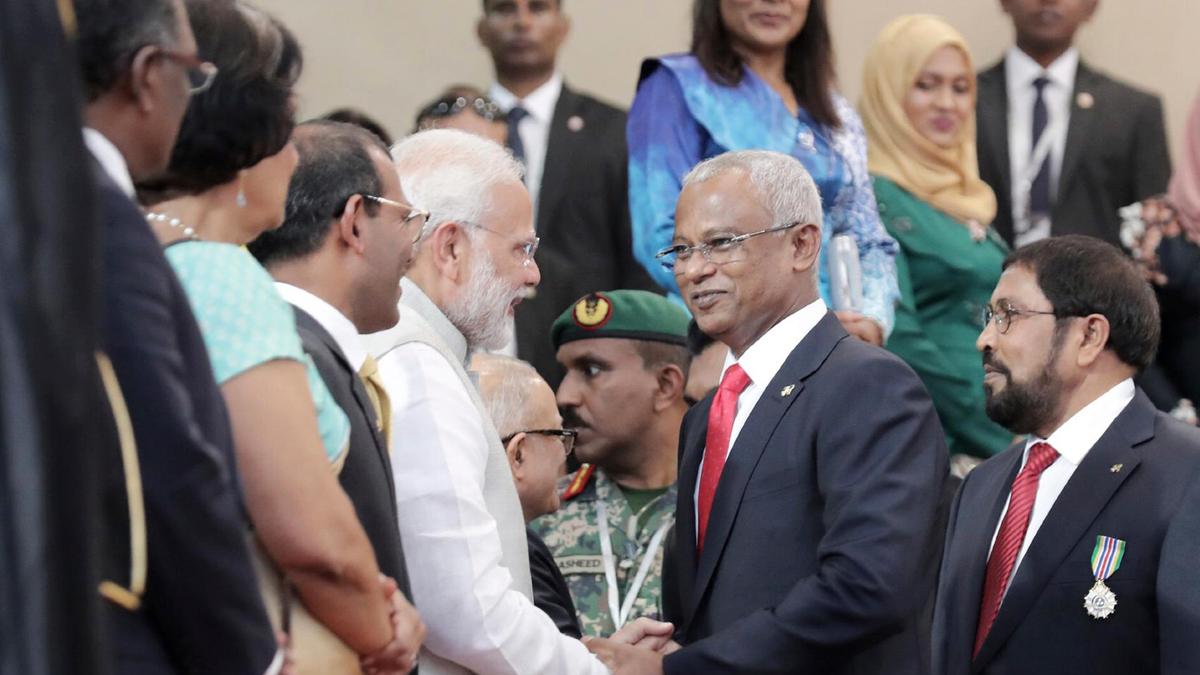 Indian Prime Minister Narendra Modi,center left, congratulates Maldives' new President Ibrahim Mohamed Solih after his swearing-in ceremony in Male, Maldives. on November 17, 2018. (Photo: AP)
MALE, Nov. 18 (Xinhua) -- Maldives' newly sworn-in President Ibrahim Mohamed Solih met with Chinese President Xi Jinping's special envoy Luo Shugang here on Sunday.
Luo, minister of culture and tourism, conveyed the kind regards and warm wishes from the Chinese president to Solih and congratulated him for being sworn in as the new president of the Maldives, hoping the Maldives will make new achievements under the leadership of President Solih.
Luo said China values the relationship with the Maldives and is willing to work with the Maldives to consolidate traditional friendship, connect its development strategy with that of the Maldives, boost bilateral pragmatic cooperation, and jointly push forward the construction of China's Belt and Road Initiative so as to inject new vitality to the comprehensive friendly cooperative partnership between the two sides.
Solih thanked President Xi for assigning the special envoy to attend his inauguration ceremony, saying he appreciates China's long time support and help to the development of the Maldives.
Solih said the Maldivian government will attach importance to developing relationship with China, and will continue to firmly uphold the one-China principle.
The Maldives looks forward to strengthening high-level exchanges and further enhancing pragmatic cooperation with China under the Belt and Road framework so as to enrich bilateral relations, he said.
At the invitation of the Maldivian government, Luo attended Solih's inauguration on Saturday.