China, India FMs to smoothen relations
Global Times
1512933281000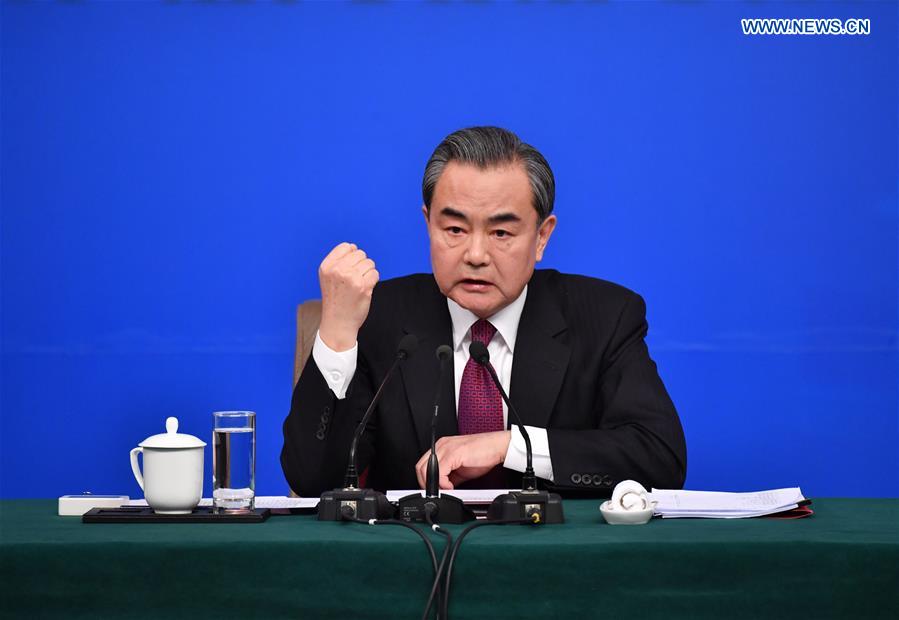 The forthcoming regional foreign ministers' meeting offers Beijing and Delhi an opportunity for face-to-face communication, which will effectively help both sides step out of the shadow of the Doklam standoff, Chinese experts said on Monday.

Chinese Foreign Minister Wang Yi and his Russian counterpart Sergei Lavrov will go to India for the 15th Russia-India-China (RIC) foreign ministers' meeting hosted by Indian External Affairs Minister Sushma Swaraj on Monday.

"The meeting is expected to review regional and global issues of common interest as well as to discuss trilateral exchanges and activities. A joint communiqué is expected to be released following the meeting," a statement issued on December 5 on the Indian foreign ministry website read.

"China and India have far greater shared strategic interests than differences, and far greater needs for cooperation than partial friction. China always values the good-neighborliness and friendship between the two countries as we are each other's big neighbors and ancient civilizations," Wang said in his speech at a symposium in Beijing on Saturday.

He added that China believes as long as China and India continue to engage in in-depth strategic communication and promptly dispel strategic misgivings, the strategic value of China-India cooperation will speak for itself, and there will be a prospect of "the dragon and the elephant dancing together."

Chinese experts said the trilateral meeting of top diplomats would be a valuable opportunity for the Chinese and Indian sides to talk face to face, which is helpful to repairing relations after the Doklam standoff.

"Admittedly, the past months have witnessed a downbeat narrative between the neighbors rather than a positive one, but with the meeting, China and India will send a message to the world that they will return to a stable and peaceful track," said Qian Feng, an expert at the Chinese Association for South Asian Studies.

Joint statement

A joint communiqué on counter-terrorism is expected to be issued after the foreign ministers' meeting, India's Hindustan Times reported on Saturday.

The report cited sources as saying that "efforts are being made to come up with a statement with a heavy accent on counter-terrorism that would reflect 'common ground' among the three countries to deal with the menace in the region with greater resolve.

China and India have disagreements on counter-terrorism especially when it involves Pakistan, and China is unlikely to give up its stance on this issue during this meeting, Wang Dehua, head of the Institute for South and Central Asian Studies at the Shanghai Municipal Center for International Studies, told the Global Times on Sunday.

However, it is important to recognize there is a greater common ground and to work together with greater resolve to combat terrorism in the region, especially cross-border terrorist threats, Qian said.

Chinese experts also predict that the meeting will touch on China's Belt and Road initiative, although it will still take time to get India officially on board.

"India is halfway in China's Belt and Road initiative," Wang Dehua said, adding that "it is just waiting for a greater offer and having trouble dealing with its nationalist sentiments, but that could be addressed through persistent and honest talks between the two sides."

China, a key member of the Nuclear Suppliers Group (NSG), has been opposing India's bid primarily on the grounds that New Delhi is not a signatory to the Nuclear Non-Proliferation Treaty.

Earlier on Thursday, Chinese Foreign Ministry spokesperson Geng Shuang said China's position on India's membership bid to the NSG remains unchanged.

China supports the NSG in addressing this issue through an open and transparent inter-governmental process under the principle of consensus-building, Geng added.

"The issue will likely be raised during the foreign ministers' meeting, but it is hard to achieve a breakthrough," Qian said, stressing that "principle and flexibility co-exist on the matter. China and India should have faith and patience for more talks."