Xi's visit significant to future of China-Senegal ties: Senegalese president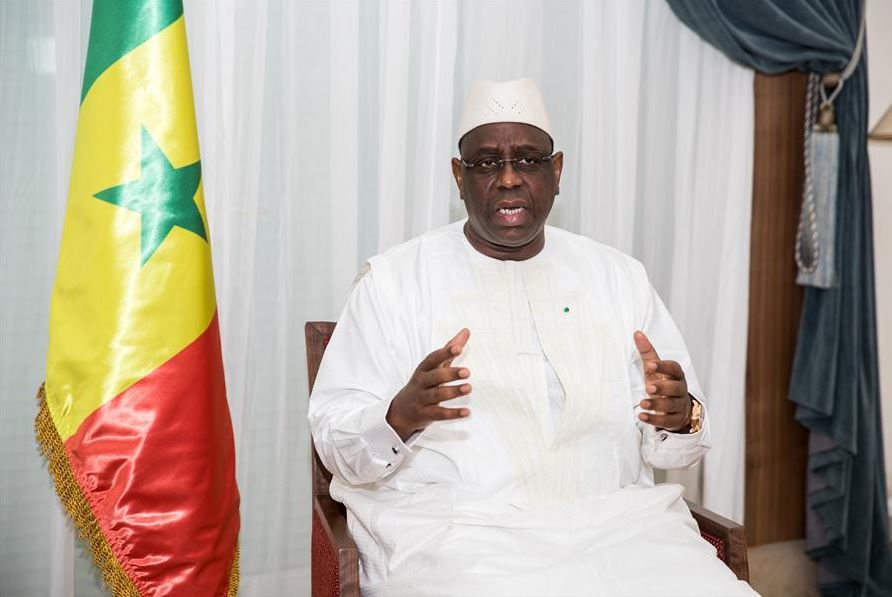 Senegalese President Macky Sall speaks during an interview in Dakar, Senegal, on July 19, 2018. Chinese President Xi Jinping's upcoming state visit to Senegal will be a historic one with great importance to the future of bilateral ties, said Senegalese President Macky Sall on Thursday. (Photo: Xinhua/Lv Shuai)
Chinese President Xi Jinping's upcoming state visit to Senegal will be a historic one with great importance to the future of bilateral ties, said Senegalese President Macky Sall on Thursday.
China-Senegal relations have maintained sound development over recent years, with bilateral practical cooperation bearing rich fruit and a series of large cooperation projects either completed or in steady progress.
In an interview with Chinese media, Sall said he and his country are deeply honored to welcome Xi on his visit, the first by a Chinese head of state in nine years and Xi's first to a West African country.
The two countries, he said, have upgraded bilateral relations to a comprehensive strategic partnership through joint efforts and will continue to enhance their relationship within the framework of China-Africa cooperation.
"We have many expectations for President Xi's visit," said the Senegalese president.
During Xi's visit, the governments of the two countries will sign a series of agreements on bilateral cooperation, said Sall, expressing the hope that China will be a more active participant in the Emerging Senegal Plan.
Talking about China's development model and path, Sall said China has shown the world the concrete achievements the Chinese development model has made in economic, social and cultural areas.
While preserving its rich history and culture, China has embarked upon the path of modernization, he added.
China's successful experience is worth learning from for Africa, said the president, stressing that Africa's development path needs to suit its own characteristics, just as the Agenda 2063 of the African Union was formulated on the basis of Africa's development conditions.
Noting that China has improved its infrastructure through railways, highways and bridges, he said Africa also needs to deal with such issues as infrastructure construction.
Africa, he suggested, should make full use of the Forum on China-Africa Cooperation to learn from China's experience and improve its own infrastructure.
In addition, the Senegalese leader applauded the China-proposed Belt and Road Initiative, saying it developed from the ancient Silk Road, and that the initiative will traverse oceans and continents and connect people across the world.