Laotian businesses urged to make full use of new opportunities
yidaiyilu.gov.cn
1661943013000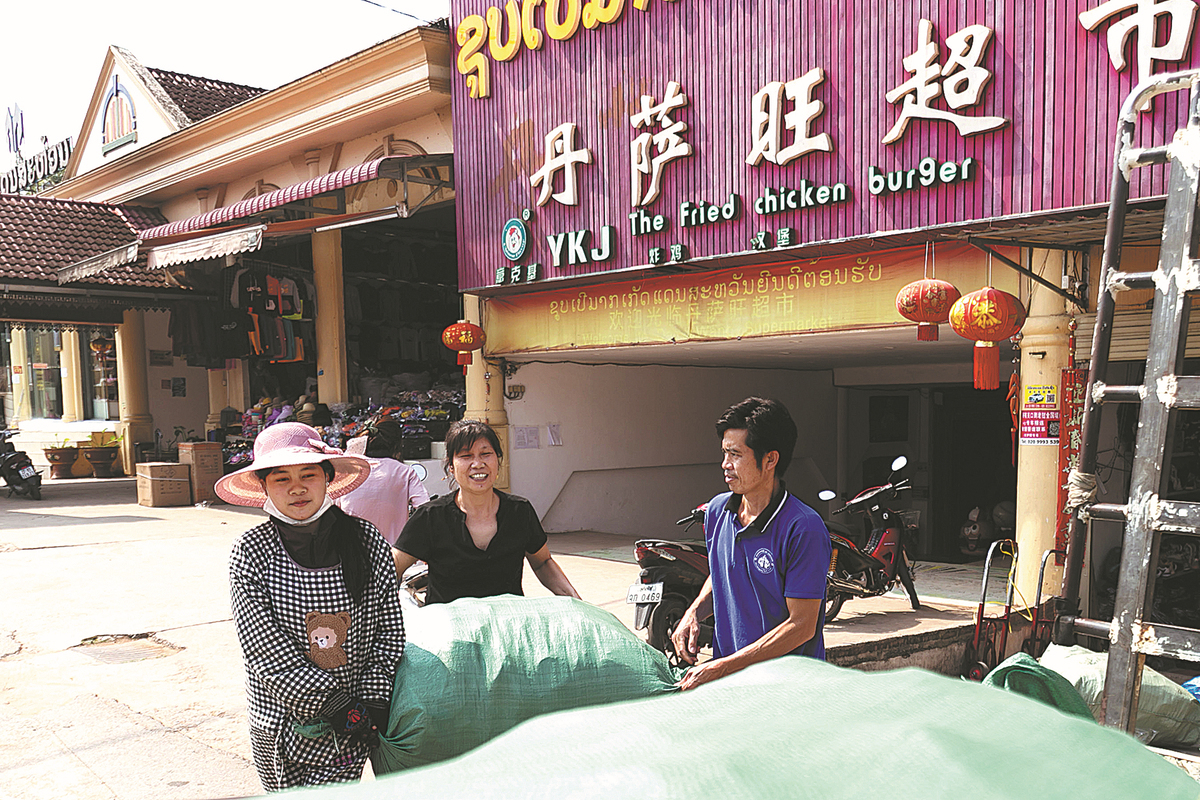 Businesses in Laos, especially smaller companies, need more support to help them better seize the opportunities arising from the China-Laos Railway and enhance their competitiveness in regional trade, officials and experts said.
"The China-Laos Railway is a very good project that has been started and been implemented successfully. We can see so far that… the railway is fully in use," said Xaybandith Rasphone, president of the Association of the Lao Garment Industry and vice-president of the Lao National Chamber of Commerce and Industry.
However, Xaybandith believes that, compared with big companies, including those in China and other neighboring countries like Thailand, it is still challenging for Laotian companies, especially small and medium-sized enterprises, to make full use of the railway.
"The capacity and the products that we produce here have not yet been of the volume that can be supplied to the Chinese market," said Xaybandith, adding that there is a need for government support.
The volume of cross-border goods transported by the China-Laos Railway exceeded 1 million metric tons as of Aug 9, according to Xinhua News Agency. Of that total, the Laotian section of railway transported 1,076,500 tons, of which 263,400 tons went from China to Laos, and 813,100 tons from Laos to China, with an average monthly growth rate of nearly 17 percent.
Opened on Dec 3 last year, the 1,035-kilometer line connects Kunming, the capital of Southwest China's Yunnan province, with Vientiane, the capital of Laos. With a design speed of 160 kilometers per hour, the route slashes the travel time between the two cities to 10 hours, from 30 hours by road.
Litthikay Phoummasak, president of the Small and Medium Enterprise Promotion Association of Laos, said business communities in Laos and neighboring countries like Thailand have been working since the beginning of the year to improve collaboration on the use of the China-Laos Railway to promote trade.
"Many local investors invest in agriculture, logistics, warehouse and industrial property, as (they expect that) the China-Laos Railway will make Laos the trade and logistics hub of the region," Litthikay said.
However, improvements are needed to provide better access to the railway for Laotian businesses, Litthikay said, adding that hurdles include high logistics prices charged by agents and the lack of an online ticket booking platform for passengers.
Noting news reports of an influx of Thai tourists as a result of the railway, Litthikay said it is important to make the ticketing process smoother and better regulated to support the recovery of the tourism sector, a key contributor to Laos' economy.
In the past, Laos and China traded mostly copper and rubber, but the railway has made it easier for other goods, such as agricultural products, to be exported to China, said Philaiphone Vongpraseuth, vice-president of the Young Entrepreneur Association in Laos and CEO of the consultancy Solver Laos Sole Co.
Philaiphone said that young entrepreneurs in Laos, especially those who live along the railway route, have been preparing to enter the cross-border trade business and seize new opportunities from the new line.
The total value of Laos' trade in July was $968 million-$427 million in exports and $541 million in imports-according to the website Lao Trade. China remained the country's top export destination.
Most of the young Laotian entrepreneurs are focused on agricultural products to be exported to China, as well as tourism, which Philaiphone expects to increase threefold if border restrictions related to the COVID-19 pandemic are lifted.
Xaybandith from the Lao National Chamber of Commerce and Industry said he hopes that more guidance can be provided to local small and medium-sized enterprises, as many of them still do not know much about using the railway. A more comprehensive logistics network around stations will also be necessary, he said.
Xaybandith said the railway provides opportunities for Laos to grow the production capacity of high-end agricultural products related to green and healthy concepts, such as organic food, and export them to China.
"We would like to encourage Chinese businesses to make use of (the railway) and also invest more in Laos," he added.