China's ecological renewal model an inspiration to the world: UNEP chief
The ecological transformation model adopted by a rapidly industrializing China in the recent past could serve as an inspiration to developing countries grappling with climate change, pollution and habitats depletion, Erik Solheim, the Executive Director of UN Environment Programme (UNEP) said Friday.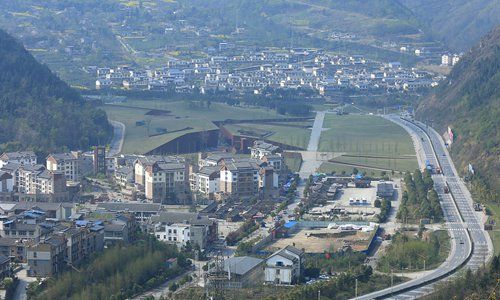 Photo: Xinhua
Solheim told Xinhua during an exclusive interview in Nairobi on Friday that China's pioneering initiatives like fresh water ecosystems' restoration and large-scale production of clean technologies are worth emulating in order to hasten green and inclusive growth.
"I think environmental changes in China for the last five years has been the fastest in human history, very amazing and positive. Of course China still has a number of environmental challenges that needs to be resolved," Solheim remarked, adding about 50 percent of solar energy in the global grid came from China.
China leads the world in solar power development. Its annual increase of newly installed generation capacity has been the largest in the world since 2013. As of the end of September, China's installed photovoltaic capacity hit 120 gigawatts, according to official data.
During the interview, the UNEP chief who visited China in April hailed bold action by authorities in Zhejiang province in eastern China to restore a major river that had previously grappled with industrial pollution.
The trip took Solheim to a place called Pujiang county in the province, where some lakes and rivers in the county were in the past heavily polluted from industries. "And now they are absolutely clean. Previously, it was impossible to dive, go for a swim or drink."
"We need to clean our environment everywhere and Zhejiang can serve as a global model," said Solheim, adding that countries should strike a balance between economic development and environmental sustainability.
At the same time, the head of UN environment agency lauded Chinese authorities for adopting robust measures to reduce pollution in major cities like Beijing.
Solheim noted that China has also been a global leader in digital revolution that has positively impacted on the green economy that promises more jobs and shared prosperity.
"China has contributed to bringing down the prices of environmental technologies," Solheim remarked, stressing that a number of private companies were doing a good job in this regard. For example, he said, the ride-sharing giant Didi Chuxing had promised to have more than 1 million electric vehicles on its platform by the end of 2020.
He lauded Beijing for honoring its commitment to curb emission of greenhouse gases.
"China is already ahead of the curve in delivering on its climate targets. The most important Chinese initiative is the Belt and Road Initiative because investments provide enormous opportunity for China to export ecological services, to bring solar to the world and ensure this is an environment friendly investment," said the UNEP chief.
He stressed that political leadership behind China's success in tackling air and water pollution is required in developing nations with mounting environmental challenges linked to urbanization and rapid population growth.