Xi calls on UAE to build community of shared future with Belt and Road Initiative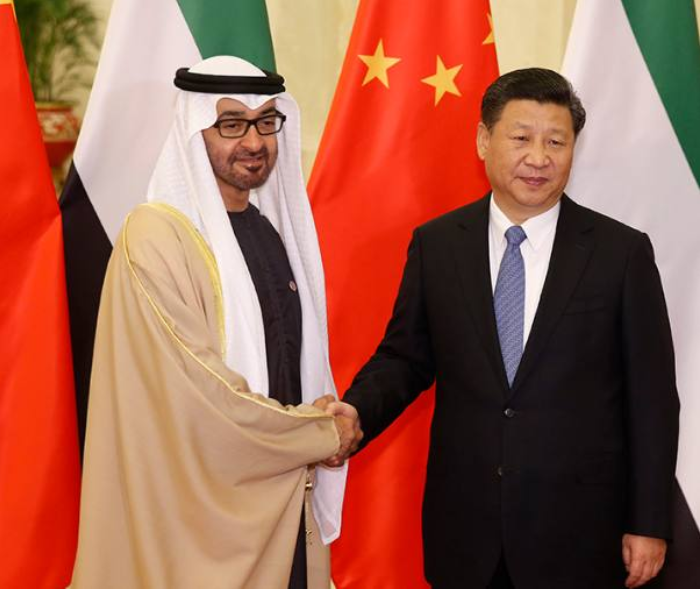 (File Photo: Xinhua)
"The UAE is the first Arab state I will visit since I was re-elected as Chinese president in March, I wish to promote the relations between China and the UAE during this visit," Chinese President Xi Jinping made the remarks in his article "Work together, create a better future" which was published in UAE's newspapers on Wednesday.

"There are overlapping visions in the development strategies between the two nations. China and the UAE have become important partners in communicating and coordinating international and regional affairs," Xi said.
China and the UAE established diplomatic ties in 1984 and the two nations have both created miracles in development during the past 34 years.
The UAE and China signed a series of agreements including a currency swap deal during the visit by Mohammed Bin Zayed Al Nahyan, the crown prince of Abu Dhabi Emirate, to Beijing in December 2015.
"Cooperation on energy, production capacity, new and high technologies, financial cooperation and people-to-people exchanges all have made great achievements," Xi added in the article.
The UAE is China's second largest trade partner and the largest export market for Chinese goods among Arab countries, while China has been the largest trade partner of the UAE for many consecutive years.
The UAE is also one of the first countries to embrace the China-proposed Belt and Road Initiative, and also a founding member of the Asian Infrastructure Investment Bank (AIIB).
Xi's visit to the UAE will be the first by a Chinese head of state in 29 years. He is scheduled to meet with Sheikh Mohammed bin Rashid Al Maktoum, vice president and prime minister of the UAE and the Crown Prince of Abu Dhabi Sheikh Mohamed bin Zayed Al Nahyan.
After visiting the UAE, President Xi will pay state visits to Senegal, Rwanda and South Africa, will attend the 10th BRICS summit in Johannesburg, and will make a stopover in Mauritius on his return to Beijing.