Eight Shaanxi enterprises enroll in top 500 of China: report
People's Daily app
1568096385000
Eight Shaanxi enterprises were included in the list of Top 500 Enterprise of China, according to a report from the China Enterprise Federation and China Entrepreneur Association.
The list has been published every year since 2002. This year's criteria was that the 2018 income had to reach 32.325 billion yuan, which has been increasing for 17 consecutive years.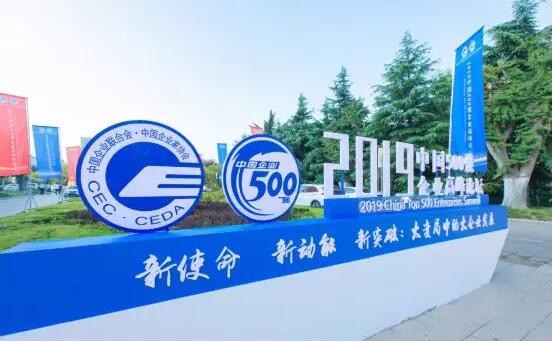 2019 Top 500 Enterprises of China was released in Jinan City, Shandong Province. (Photo: Fun Xi'an)
(Photo: CNWest)
According to the report, the total income of eight Shaanxi enterprises was 114.27 billion yuan, nearly half of Shaanxi's total GDP in 2018.
This year, Shaanxi Investment Group entered the list, while the other seven remained the same as last year.
Only two private Shaanxi enterprises made the list, indicating that most private enterprises in Shaanxi are still small in scale, without advanced management, and lack competitiveness and a high reputation.
Wang Jiankang, an expert at the Shaanxi Academy of Social Sciences, gave four suggestions to strengthen private enterprises: optimize industrial structure, innovation structure, regional structure and ownership structure.
He also suggested that enterprises in Shaanxi should focus on the use of advanced technology and innovation, and to promote their supply, industrial and value chains. This is the best way for Shaanxi enterprises to develop and expand, he said.
(Compiled by Ma Luyao and Yu Lidong)