Italian youth's dream to come true in China
HEFEI, Sept. 24 (Xinhua) - Mauro Dellisanti, 23, from Italy just changed his cover photo on the Chinese messaging app WeChat, in which he is standing in a suit against the backdrop of the World Manufacturing Convention 2019.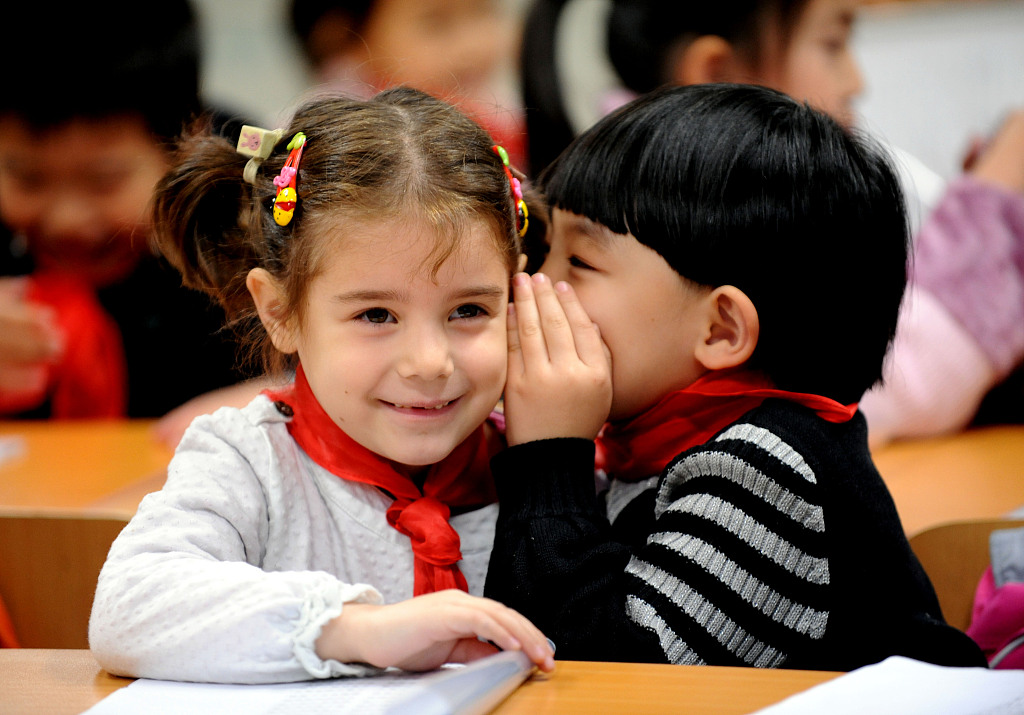 File photo: VCG
Dellisanti, a postgraduate student majoring in Chinese economics at Fudan University in Shanghai, now plans to start his business in China because of "the rising importance of China on the world stage and the opportunities of the Chinese market."
As he obtained his bachelor's degree at the University of Glasgow in Britain, his choice to open a Chinese sales branch of Glasgow-based Android and IOS developers Motovate Ltd. follows the tide of his life.
Dellisanti attended the convention held from Friday to Monday in Hefei, capital of eastern China's emerging manufacturing hub of Anhui Province, to develop business contacts.
The four-day event, under the theme of "Innovation, Entrepreneurship and Creativity: Embracing the New Era of Manufacturing," brings together more than 4,000 representatives from over 60 countries and regions, including senior managers from Global Fortune 500 companies, according to the organizing committee.
By attending events such as transnational cooperation matchmaking conferences Dellisanti hopes to build a network in China. "I hope to meet new people from around China, as well as representatives of international companies based in China, to tell them what we offer, get their impressions and seek future cooperation."
"I think all of these objectives have been achieved," he said.
Spending time gaining in-depth knowledge of China's economy, he decided he needed to see it firsthand.
In August of last year, Dellisanti arrived in Shanghai. He left the airport and was filled with joy taking a taxi to his new home. It was at that moment he "truly understood where he was and what his ambition was."
He has now lived in China for more than a year. "More than changing my impression of China, I try to change my friends and relatives' thoughts about China, especially on the quality of infrastructure, the rise of the IT companies and the support of the government for the private business," he said.
For him, Chinese opportunities mean a market with big potential for growth.
Dellisanti is marketing an app he designed to manage employees' schedules. "I believe there is a market for our product (in China), especially in hospitality, healthcare and logistics," he said, adding that China substantially supports new businesses.
"We will be able to learn what the Chinese market is asking for by being physically here so that we can adapt and improve our product," he said.
To achieve his dream, Dellisanti is putting more effort into learning mandarin.
"I need to improve because I'm going around conferences like the manufacturing convention and joining networking sessions from the chambers of commerce, mostly working on gaining contacts."