Central gov't supports decision to disqualify Joshua Wong from HK district election: spokesperson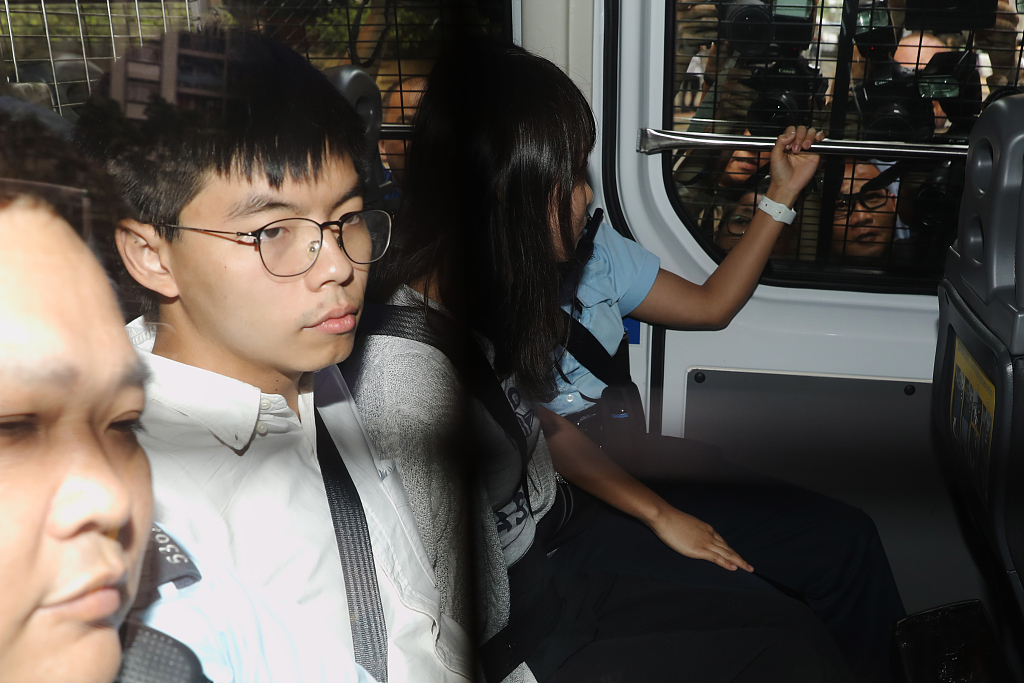 File photo: VCG
BEIJING, Oct. 30 (Xinhua) -- The central government on Wednesday expressed support for the Hong Kong Special Administrative Region (HKSAR) decision to disqualify Joshua Wong, the leader of a political group advocating "Hong Kong independence," from the 2019 District Council Ordinary Election of the HKSAR.
"We agree to and support the decision," said Yang Guang, a spokesperson for the Hong Kong and Macao Affairs Office of the State Council, when asked by Xinhua to comment on the decision.
The decision "has sufficient factual and legal basis, conforms to the 'one country, two systems' principle and the relevant provisions of the Basic Law, upholds the rule of law, and ensures the seriousness and fairness of the District Council Ordinary Election," Yang said.
Joshua Wong has, over the years, advocated "Hong Kong independence," including ideas of "self-determination," and blatantly denied that Hong Kong is a part of China, Yang said.
Wong repeatedly begged for intervention from foreign forces during the disturbances in Hong Kong that started over the proposed ordinance amendments concerning fugitives' transfers, the spokesperson said, calling Wong "one of the major culprits" who have challenged the bottom line of the "one country, two systems" principle and undermined Hong Kong's prosperity and stability.
"Wong is fundamentally inconsistent with the eligibility requirements for candidates to uphold the Basic Law and pledge allegiance to the HKSAR," Yang said.
The nomination of Wong as a candidate in the election was decided as invalid in accordance with the Electoral Affairs Commission (Electoral Procedure) (District Councils) Regulation, the Electoral Affairs Commission's Returning Officer for Wong's constituency said in a notice of decision on Tuesday.
The HKSAR government said in a statement on the same day that it agreed to and supported the decision by the Returning Officer.